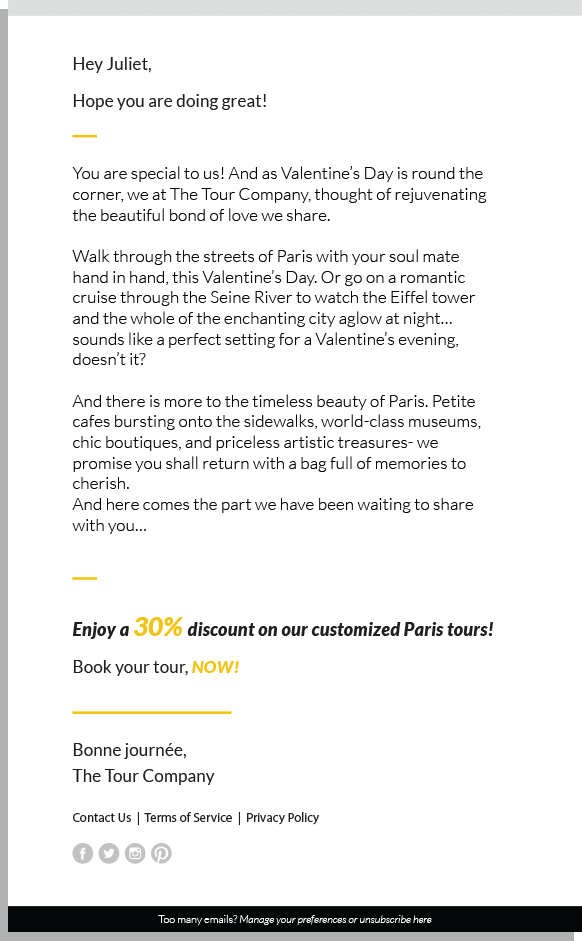 Advantages
The main advantage of sending text emails is that they reach all your subscribers. Also, subscribers view the exact same copy as you had sent.
These emails are very easy to create with no coding complications. All you have to do is write an amazing copy, like this one.
Limitations
With limited formatting options, you are unable to offer different colors and fonts in the email.
With no attractive images, the email looks drab; cannot grab the attention of all.
Works for subscribers who are looking for a particular holiday or have the time to read all your content.
It's an old practice, won't be effective at all these days.