While the copy and overall design of the emails you receive are different, every email sequence shares the same goals.
Namely to increase your engagement rate and boost conversions.
As an email marketer, that's great news for you.
No matter what email sequence you might be running, you'll be able to understand why a certain approach succeeds or fails by studying the work of others.
You'll no longer spend time thinking about your email sequences, because you won't have to start from scratch when writing them.
In this post, we'll look at four examples that can help you figure out how to write email sequences that will boost engagement and improve conversions.
What is an Email Sequence
An email sequence is a series of relevant emails you send to your subscribers to build a relationship.
Email sequences (also known as drip campaigns) gently move your email subscribers down your sales funnel until they're ready to buy.
According to Jeremy Moser of uSERP, "this is a much better strategy than sending out a broadcast, as drip campaigns tend to be more targeted."
The data proves him right.
Follow up emails, such as email sequences and drip campaigns, have a 4.3% conversion rate, compared to email newsletters, which have a conversion rate of 2.80%.
Moser goes on to explain why this happens:
"Your new subscribers never get to see all your previous emails when you just send out a broadcast."
In addition to capturing your subscribers' attention, email sequences allow you to build an ongoing relationship with them. This makes it easier to earn their trust and continued business once they're ready to buy.
Using lead magnets, like this form for travel nursing careers, can help you collect and segment emails so that you can stay engaged with your subscribers throughout their journey with your company.
Let's look at email sequence examples from brands to help you determine what you need to pay attention to when creating your own.
4 Email Sequence Examples
A strong email sequence is just one piece of a much larger puzzle.
In this section, we're going to cover four different examples of email sequences, pointing out specifics on what works, both in terms of design and copy, to help you fill in the remaining pieces.
1. Welcome email sequence
A welcome email should be the first email a new subscriber receives. Since this is likely the first communication you're sending out, it's important to make a good first impression. You won't get a second chance.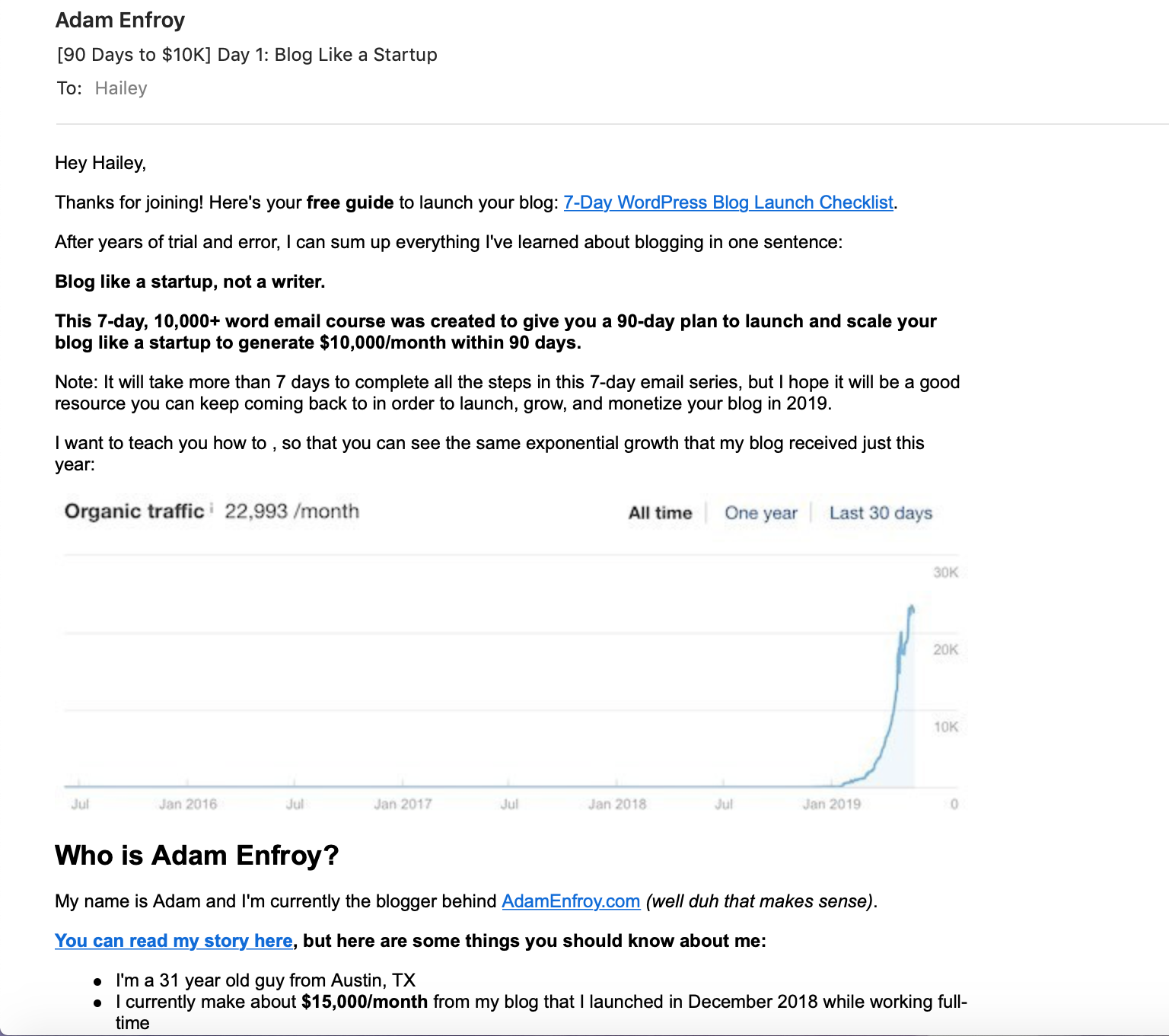 Why this email works:
It starts off by thanking the subscriber for signing up. Right away, the company seems gracious, polite, and respectful.
It delivers on the promises made when the subscriber signed up. The recipient immediately receives their promised blog launch checklist without having to sift through a ton of fluff.
It offers background information on who Adam is, helping the subscriber connect with him on a more personal level.
What you can learn from this email:
A welcome email sequence allows you to talk about yourself, but that doesn't mean the email has to be all about you.
For maximum engagement, use content that's already working because it resonates with your subscribers. It keeps them interested in what you're saying. It also effectively lightens your workload because you're repurposing existing content, instead of writing it all from scratch. If you want to avoid an only-text email, you can also go for a well-designed custom email template instead.
2. Engagement email sequence
An engagement email sequence helps you nurture the subscriber by providing them with relevant content that meets their needs.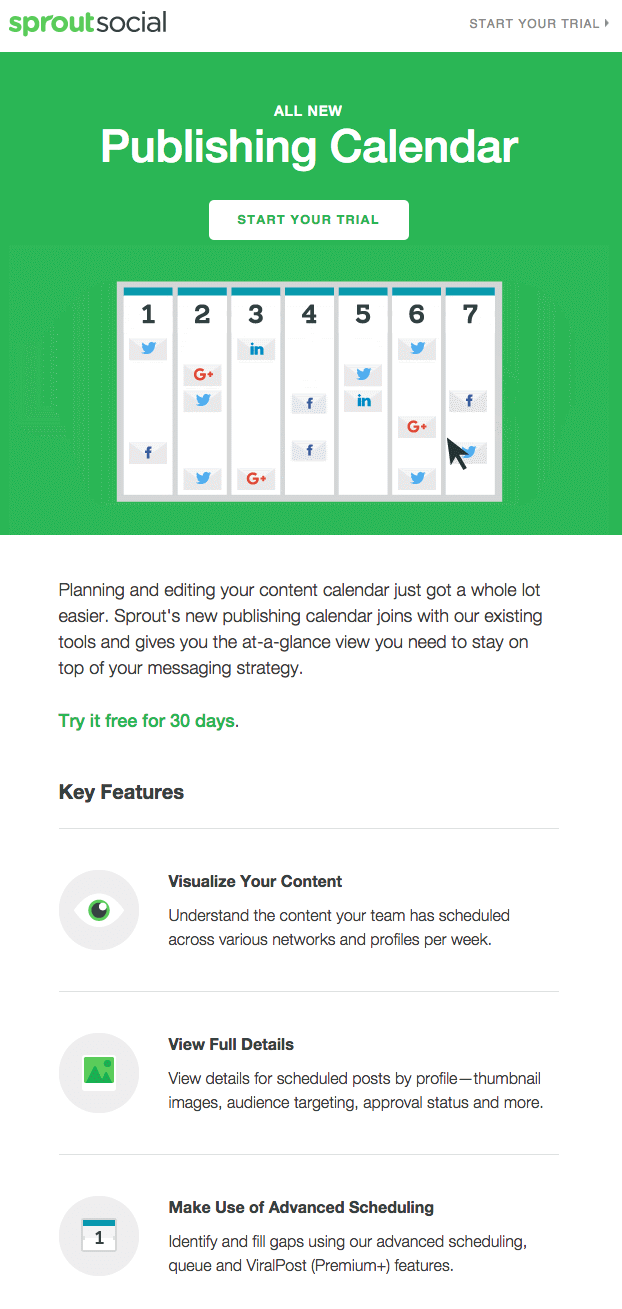 Why this email works:
It has one goal – teaching the subscriber how to hang art on a wall.
It provides the subscriber with an option to either click through and access the blog content or use the image steps provided.
It uses high quality images to deliver content.
What you can learn from this email:
Make sure your content aligns with a subscriber's search intent and context for different buying stages.
It also helps to break your content up into short, easily digestible bits, as demonstrated above.
One way to improve engagement is by featuring several customer reviews, then including them in your weekly email newsletter template. Include a short summary and a link back to each review, as this will urge the subscriber to click through.
Another way to break up your content is by taking screenshots of the reviews you have on your landing page, then sharing them as part of your email sequence.
Alternatively, consider including video content in your emails to keep your subscribers engaged.
Break down some of your longer videos to create an email series of short product videos.
3. Re-engagement email sequence
It's important to remember that your email subscribers have a life outside of your marketing campaigns. They might not engage with you as often as you're hoping, or they might fall off altogether.
Up to 35% of marketers admit to emailing their subscribers three to five times every week. That means your email sequences might slip through the cracks.
Subscribers often stop engaging with brands once they make a purchase. You need to send them re-engagement emails to recapture their attention and remind them to keep looking out for the new products you are featuring. This will help you improve your lead scoring.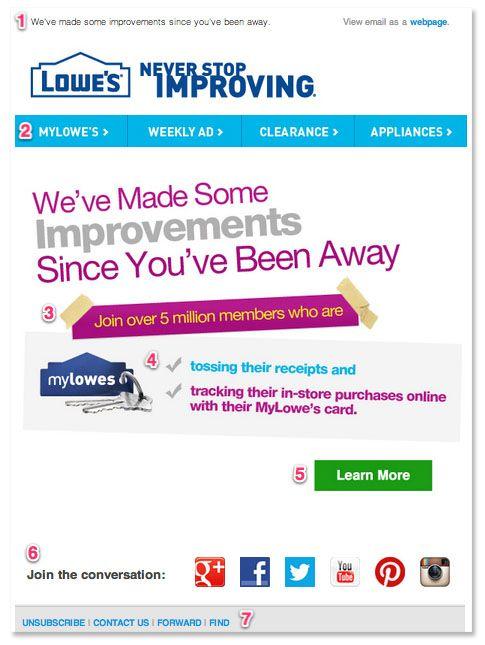 Why this email works:
You're creating a common ground with your subscribers rather than giving them a guilt trip.
It doesn't pressure subscribers into sticking around. They are given a gentle nudge with the promise of something new and exciting.
It is friendly, and consistent with the brand's tone and style.
What you can learn from this email:
You have to give your subscribers a valid reason to come back.
Subscribers stop engaging with your brand for many reasons which might range from inconsistent emails, too many emails, or a loss of interest in your brand.
In addition to sharing your new products in emails, consider sharing some of your best blog content that is relevant to the services you're highlighting. It should differ based on the wants and needs of the specific subscriber.
Keep your email lists segmented in order to ensure that you can easily send out relevant information in order to re-engage with subscribers who have fallen off.
For example, if you roll out a new product or service, consider sending a product review to a segmented list of subscribers who have purchased from you in the past.
You should know their specific pain points and needs. With proper segmentation, it's easy enough to reach out for a re-engagement campaign with highly targeted content.
4. Transactional email sequence
Once your email sequence efforts pay off, you'll want to keep the momentum going through transactional emails.
Your transactional email sequence needs to be fast and seamless. You can achieve this using automation tools that can assist with invoice generation. This saves you both time and energy.
In addition to automatically providing an invoice showing what a customer just bought, you can take this opportunity to provide more information about the products, such as frequently asked questions that will help them use it.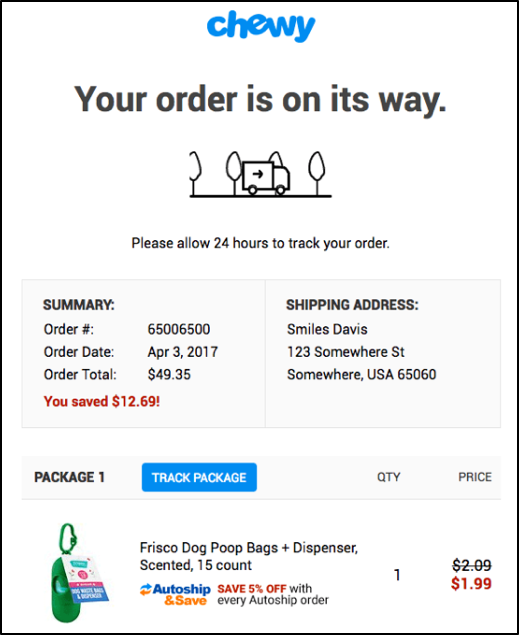 Why this email works:
The above example provides more than just transaction details. It confirms that the order was received and outlines the next steps the recipient should take.
The email sets expectations. It also provides a way for the recipient to contact the company.
It gives the customer an opportunity to track their order to help set delivery window expectations.
It includes a very subtle upsell. Notice the "take your order" vs "visit our store" section.
What you can learn from this email:
Transactional emails are an opportunity to do more than just send receipts.
How you handle each transaction contributes to a customer's experience. By using tools to automate this workflow, you can create a more seamless and efficient process that won't require a ton of effort on your part.
Wrapping Up
Having gone through these examples, you should have a better idea regarding what kind of content to include in future email sequences.
Engagement and conversions matter. Different types of content, designs, and strategies will help you stand out when writing email sequences.
Start out by looking at some of your best content, including videos, text articles, and images. This will help you see what's already working. Then, identify different ways that you can approach your subscribers and connect with them.