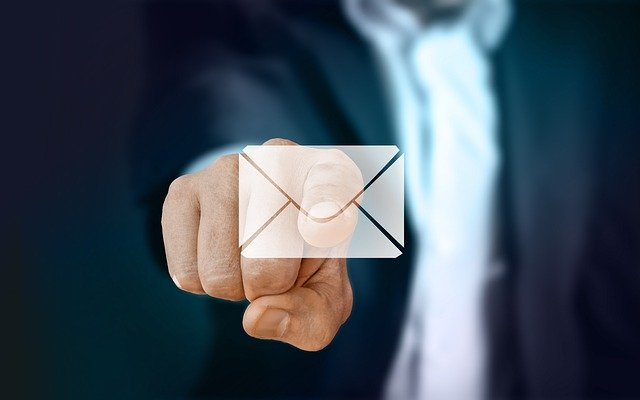 Almost 90% of business professionals prefer to communicate via email. And 80% of sales professionals believe email marketing contributes the most to customer retention.
Email marketing has become essential for customer growth and retention, and most marketers prefer it to social media marketing. It's easy to see why. Americans spend up to five hours a day checking emails, and the average email open rate is 22.02%. If you want to leverage email marketing and connect with prospects and customers better, use these ten email copy secrets from the experts.
1. Make the Subject Line Appealing
47% of email recipients open emails because of the subject line. It is the first thing they see and it determines whether an email gets read, deleted, or (worse) reported as spam. Most people open emails if they expect to benefit—for fear of losing out—or if they believe the message has value.
If your subject line doesn't make people open the email, the email content won't matter. To make a great first impression:
Be clear but arouse curiosity—use words like "absolutely," "proven," "reliable," and "research-backed"
Write short subject lines—41 characters is the magic number
Talk about the benefits
2. Understand Your Audience
The average email unsubscribe rate between 2019 and 2020 was 0.1% – 0.48%. The media and entertainment industries had the lowest overall unsubscribe rates, between 0.1% and 0.3%.
If you don't want people to unsubscribe from your emails, take time to understand them. Targeted emails bring value to subscribers. Know your audience and use the right content and messages. You should also use the right tone and voice.
To understand your audience, do thorough research. Use Google Analytics and social media analytics. Gather information about their habits, likes, and dislikes. You can also add questionnaires in emails asking readers to share their opinions, preferences, and interests.
Find out which of your products or services customers buy most. If you're targeting prospects who haven't bought anything from you yet, find out who they're buying from, which products they buy, and their reasons for buying.
3. Use the Right Words
Every word counts and when you use the right words, you convey exactly what you mean. People need to know your brand has the perfect solution for them.
Less is more
Get to the point quickly and concisely. Dense walls of text are likely to scare your reader off. Use white space, headings, and bullets to allow for easy scannability.
Focus on benefits rather than features
For example, don't talk about how the new share feature in your social media marketing software works, talk about how it will save them time and help them build their followers faster. Your goal is to help them understand how this new feature or product will change their lives for the better.
Avoid making false promises
Trust is essential in emails. If you use dishonest marketing tactics, you risk losing subscribers. Make sure you deliver on everything you promise.
Avoid hedging words
Steer clear of words that make your writing weak, such as "perhaps," "maybe," "could," "try to," "wish," or "hope." Choose strong, clear messages that fill your reader with confidence.
Watch your "we" count. Use "you" instead
Sentences written addressing your reader directly will resonate more. So, instead of saying "We have created 6 new features to help you boost your follower rate", say "You will find 6 new features to help you boost your follower rate".
Speak Your Reader's Language
Avoid using jargon or alienating technical language. Instead, mimic the language your readers use to describe their needs or problems. Pull terms from social media or feedback forms to align your voice with your reader's and make your message resonate.


4. Use Editing Software
Editing and proofreading are vital parts of the writing process. They help enhance the effectiveness of your writing and make your ideas clear. But editing emails can take the whole day—especially if you're crafting them for different audiences. Editing software can help automate the process.
An editing tool helps you catch mistakes quickly. It will analyze your text and highlight a ton of key writing issues, like punctuation mistakes, jargon, overused words, vague wording, poor sentence structure, and repeated phrases. You can even see your email positivity score so you can make sure you're striking the right tone.
Writing and editing technology has come a long way. You probably used Microsoft Word's spell checker at some point in time to edit documents—everyone did! But today, editing tools like ProWritingAid do a lot more. They don't just catch writing mistakes, they also help make your writing resonate more strongly with your reader.
Writing mistakes can make people who were ready to buy from you change their minds. It's worth investing in the tools that will help you write winning emails every time.
5. Get Personal
Personalizing your emails can significantly boost conversion rates. Learn about your buyer persona so you can send targeted emails. Know their demographics, buying behaviors, and what motivates them. Your emails should be personalized from top to bottom. Personalized email subject lines have a 26% higher open rate.
Customized emails stand out. Each recipient feels like the email is specifically meant for them and will therefore engage with it more. Use the recipient's name in the subject line and in the greeting to connect with them.
To personalize your emails:
Write in a conversational tone—use "you" and "I" pronouns
Address email recipients by name
Email your existing customers on their special days, such as birthdays or wedding anniversaries

6. Have a Goal and Stick to It
Emails have different purposes: to attract and engage prospects, to increase subscribers, to sell products, or to inform readers. The best thing you can do is focus on one goal at a time. Do you want to sell products? Get straight to the point. The human attention span is super short and keeps getting shorter every year. Keep your emails short and sweet to communicate your message better and to increase conversions.
Your email's goal should be reflected in the subject line, the email body, and the call to action (CTA). If you're marketing a product, create email copy around that. Show customers the value of your offer. Having multiple goals is like having no goal. Focus on the action you want readers to take and craft the email based on that.
You don't have to sell something in every email. You can provide relevant information, create awareness about your brand, or get people to subscribe to your newsletters.
7. Check Your Voice
Write your email copy in the active voice using a conversational, respectful tone. The active voice uses fewer words and makes writing more efficient and concise. Also, have a unique voice. Every day, people get numerous emails in their inboxes, so having a distinctive brand voice can help yours stand out.
Avoid the passive voice at all costs. Passive voice sentences tend to be wordier and are difficult to follow—because they distance the subject from the action of the sentence. The best email copy uses emphasis and persuasion, and this is best achieved with the active voice. 
Each email should have a unique value proposition. A unique value proposition describes your offer's benefit, how you'll solve the customer's needs, and what differentiates you from the competition.
8. Build a Relationship with Customers and Prospects
It's a lot easier to build a relationship with email subscribers than social media followers. Receiving a personal email is a lot more meaningful to people than reading a post that's been shared with 10,000 other people. Research has shown that most consumers want brands to connect with them, so an email shouldn't be a one-way street.
Engage with your email subscribers on a personal level. Ask them what they want to learn from you, make it easy for them to get in touch with you (don't use a do-not-reply email address), and allow them to unsubscribe when they want to. Also, sell less stuff. No one wants to be sold to all the time. Most of your emails should have great content and helpful resources.
Wrap-Up
If you take away one thing from this email, it's that email marketing has a great return on investment. It brings in an average of $44 for every dollar spent and it's your best way to communicate directly to your customers.
So, it's worth taking the time to make sure your email's content, format, and voice are professional, engaging, and on brand.