Digitally speaking, you can virtually connect with anyone on the planet. Unfortunately, in our culture of "instant gratification", we often expect quick results from such connections – quick conversions, quick sales, and even quick loyalty.
However, a connection is NOT the same thing as a relationship.
Relationships are between people, not businesses, and building them – whether in the real world, or via email marketing – requires time, commitment and effort.
That's why brands need to move forward from marketing to relationship marketing.
Relationship marketing is a long-term strategy where the focus is on building close relationships with customers, and on maintaining those relationships for mutually-beneficial outcomes.
Relationship marketing is more than just a fancy gimmick. This is because:
Attracting a new customer can cost you 5-7 times as much as retaining an existing customer. (Source: invespcro.com & salesforce.com)
The probability of successfully selling to an existing customer is 60-70%, compared to just 5-20% for a new customer. (Source: Altfeld & smallbizgenius.net)
Relationship marketing works – period!
And yet, only 24% of companies use relationship marketing in their current marketing strategy. (Source: superoffice.com)
Don't make this mistake.
Now, if Salesforce Marketing Cloud (SFMC) is your ESP of choice, creating relationship marketing campaigns in SFMC is seamless, user-friendly and hassle-free, especially if you have a Salesforce Marketing Cloud email specialist and a Salesforce certified email specialist in your team.
Here are 3 proven strategies to help you create amazing relationship marketing campaigns in Salesforce Marketing Cloud.
Gather your team round, put on your relationship marketing hat, and let's get started!
#1: Understand customers by mapping out their journeys with Journey Builder
Is the customer journey a one-time event?
No, it's not. Customers who complete one journey are ripe to start a new one. In fact, studies show that repeat customers are actually more profitable than first-time customers. They spend 67% more per purchase and cost 10 times less to acquire.
And the chances of repeat business are higher if you make an effort to build a meaningful relationship with them. This requires a deeper understanding of customers. And this requires focusing on them at every stage of the sales pipeline, all the way from initial contact to conversion, and even beyond.
And the best way to do this is by customer journey mapping.
73% of high-performing marketers say that journeys positively increase customer engagement.
With SFMC Journey Builder, you can create visually rich customer journey maps that tell the story of the customer's experience as they progress through their journey along multiple touchpoints. Each of these touchpoints has the potential to convert customers into brand advocates. You can also glean valuable and actionable insights to drive your Sales, Marketing and Branding initiatives.
Step-by-step process to create customer journey maps in Journey Builder
Do research about the customer
Create customer personas and craft a story
Collect data with anecdotal (qualitative) and analytical (quantitative) research
Select the relevant Salesforce templates under the Templates tab OR click Create New Journey
Create the customer journey map with timelines, customer stories, touchpoints and any other relevant inputs
Remember to set goals and exit criteria; configure the entry source and each canvas activity as applicable
Validate, test and activate
Review the Journeys Dashboard and update journeys as required
Whether you're thinking of a welcome campaign or rewards program, monthly newsletters or loyalty campaign, re-engagement emails or holiday greetings, Journey Builder can help build relationships with customers via email marketing, regardless of their journey stage.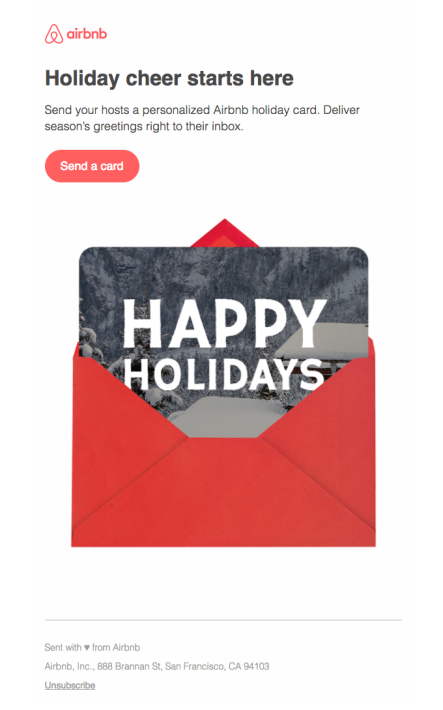 #2: Target the right customers with segmentation
By segmenting customers based on certain (relevant) criteria, you can target each group with the right message at the right time. This is a complete u-turn from the traditional email marketing approach – cast a wide net with one single message and hope that it works. In the real world, people appreciate being treated as unique individuals. Email marketing is no different! People respond better to information that is relevant to them, and this requires targeting specific audiences with personalized messages. And this starts with segmentation.
Salesforce Marketing Cloud offers many user-friendly tools, a rich data model and powerful insights to help you segment your audience. You can either create data filters or SQL queries in Email Studio, or you can create filters across data extensions and create more precise segments using Audience Studio.
Step-by-step process to segment customers in Email Studio
Understand the different segmentation types supported by SFMC

Demographics
Behavioral
Psychographic
Geographic

Model your data to analyze the relationships between data objects (subscribers) with other data objects like orders, visits and support cases
Apply data filters to segment data with fields like country, close date, last name, and other attributes relevant to your brand

Go to Email Studio. In the Subscribers dropdown menu, select Data Filters
Drag and drop one or more fields into the create filter window
Select the operator and the value. Use the AND or OR operator to add multiple conditions

Run SQL queries for large data sets or multiple data extensions, or to target a very specific segment

Go to Journey Builder in the Automation Studio window
Under the Activities list in Create Activity, choose SQL query.
If you're not sure which segments to create for your next few relationship marketing campaigns in Salesforce, here are a few to consider:
New customers for welcome campaigns (it's never too early to start building relationships!)
Existing customers for upsell campaigns

Loyal customers ("power users") for loyalty campaigns, special offers or referral emails

Active but difficult-to-convert customers for cart abandonment emails
#3: Win their hearts and build trust with great content
Did you know:
Personalized emails deliver 6X higher conversion rates compared to generic messages.
Great content works. And personalized content that consistently provides value works even better!
When customers receive emails with a copy that is interesting or relevant to them, they will be open to building a relationship with your brand.
With SFMC Email Studio, you can reach your ideal audience and engage with them with sophisticated, beautiful messages. Take advantage of readymade Salesforce email templates and custom content blocks to quickly create memorable relationship marketing campaigns in SFMC. You can also use drag-and-drop functions, personalized scripting language, and interactive content like carousels and weather reports to surprise and delight them with dynamic, real-time and hyper-personalized messages.
With SFMC's Einstein AI feature, you can tailor content in each email based on individual user behaviors, essentially creating a "segment of one". You can even automate messages while delivering fresh content with every email campaign.
Step-by-step process to create personalized content in Email Studio using Salesforce email templates
Navigate to Setup > Communication Templates I Email Templates OR Setup > Email I My Templates
Select New Template
Select the type of template you want to create
Add a Letterhead if you are trying to create an HTML template with a letterhead
Specify the Template name and layout
Check the Available for Use field
Add content to the email body
Choose a folder and click Save
Best practices to create personalized content in Email Studio
Make your copy "human". Relationships are about humans so shouldn't your copy be human as well?
Include personalization in multiple areas of your email: subject line, greeting, product recommendations, copy, special offers or promotions, etc.
Create mobile-optimized emails and plain-text versions of HTML emails so you can provide value to, and thus build relationships with all customers
Close strong with a relevant and clear CTA

Send birthday or anniversary emails to make them feel special
A final word
Technology like Salesforce Marketing Cloud has transformed the way we do business. However, it's up to organizations to build, nurture and grow customer relationships over time. With the 3 powerful strategies we have discussed here, you can create unforgettable relationship marketing campaigns in SFMC to optimize customer experiences, and strengthen the bond with your audience. Eventually, you will have an army of loyal supporters who appreciate your brand, and respond to your email marketing efforts in positive and enduring ways.
"Profit isn't a purpose. It's a result. To have purpose means the things we do are of real value to others."
–Simon Sinek, Author & Motivational Speaker