Valentine's Day Email Inspirations: Make your Subscribers Fall in Love with your Brand
With Valentine's Day just around the corner, it is interesting to know that consumers were willing to spend $161.96 on an average that is 13% up from $143.56 in 2018. Total spending is expected to touch $20.7 billion which means an increase of 6% over last year's $19.6 billion. If we are to consider US 2018 Data, Valentine's Day is the second largest commercial holiday after Black Friday.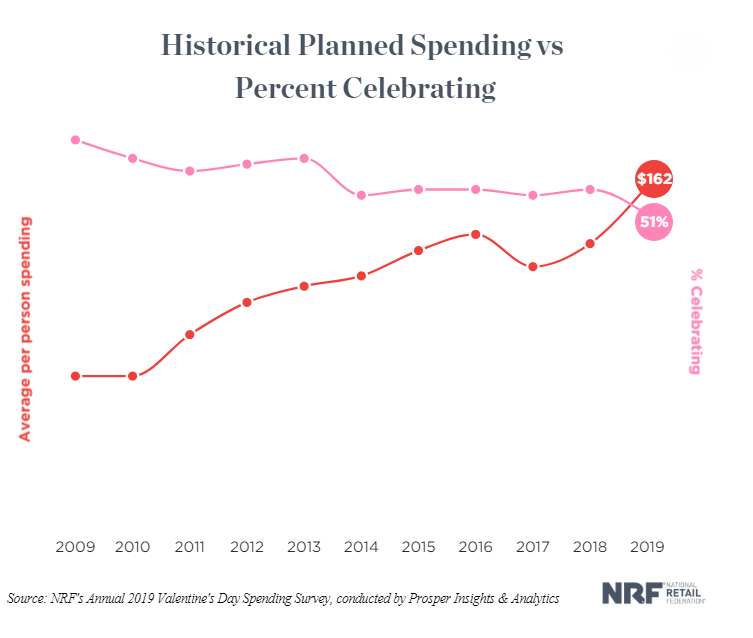 In view of these facts and figures, Cupid's Day unlocks a myriad of opportunities for the marketers. Email, being the marketing channel bringing maximum ROI, is no exception. Email marketers can certainly boost their conversions by sending out attractive Valentine's Day emails that would encourage the recipients to take the next action.
1. Successful list segmentation
List segmentation is and has always been a power packed strategy that works efficaciously. 14th February is all about expressing love and thus; it is crucial to target the correct audience and differentiate well between gender and age. What a 50-year-old prefer for his valentine many not be liked by a 20-year-old couple. The accurately segmented list can take your valentine's email campaigns to the next level.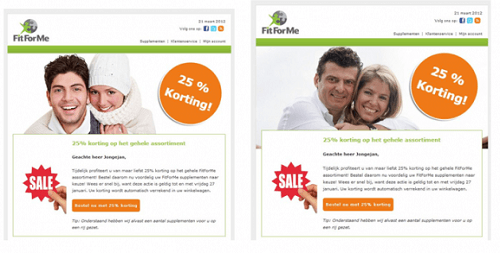 2. Start early and remember the 3 Rs
These 3 Rs- the Reminder, The Resource, The Reassurance maybe the great fit for your readers. The reminder will take place in early February and aims to notify your consumers that you have the perfect gift for them. The second newsletter is the resource. This email will contain plenty gift ideas and tips to make this occasion even more special. The last email will be the reassurance email and is a down-to-earth email that it's okay to be an anti-valentine.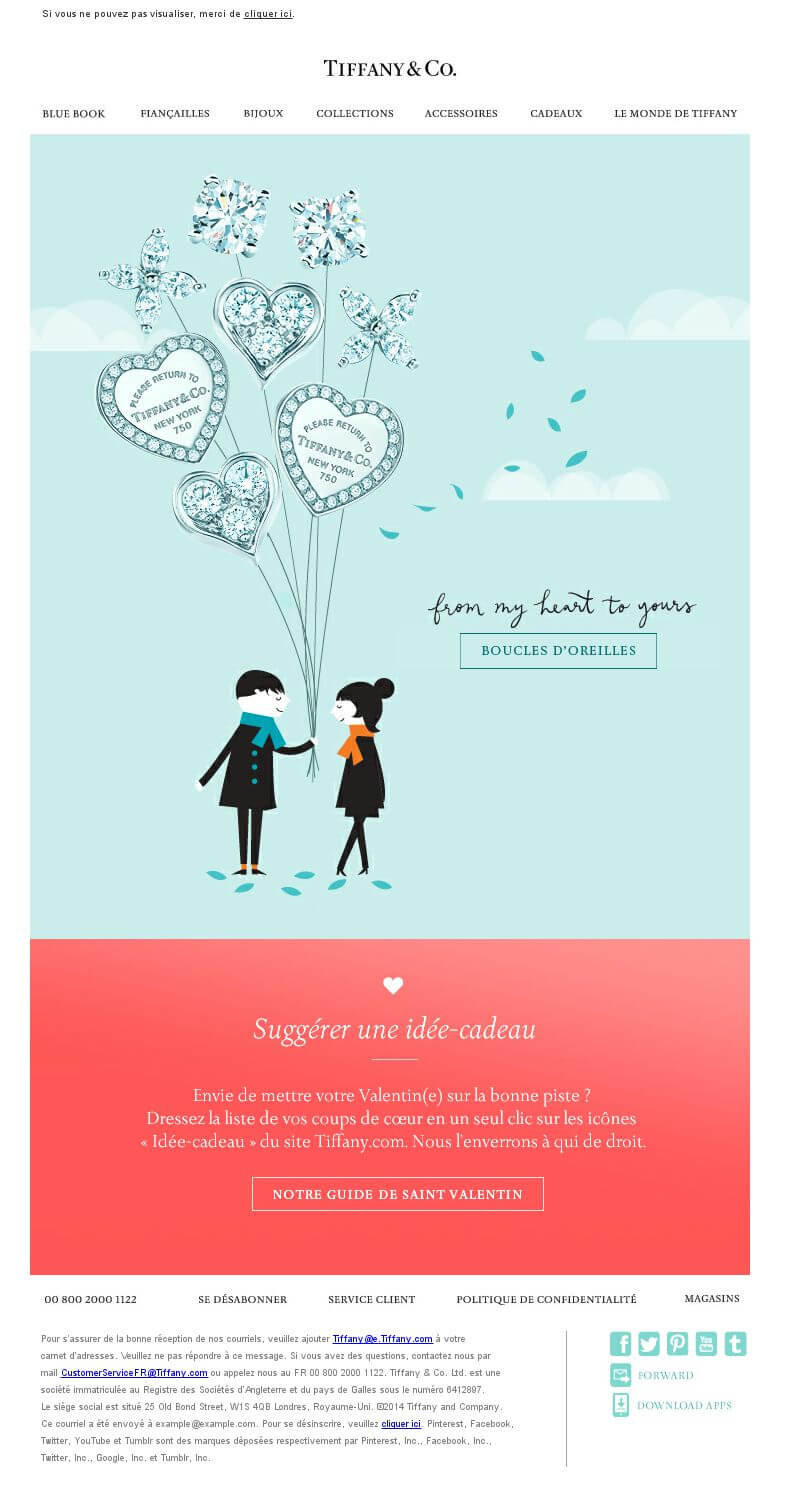 3. Flirt a little with hot email trends
Valentine's Day is the perfect occasion to display your creative phenomena. Create custom email design templates by checking the latest email trends. The adaptation of metro style email design can be really beneficial to display multiple gift ideas as well as hot enough to steal the glimpses. Make your emails a little flirtatious by merging email design with CSS3.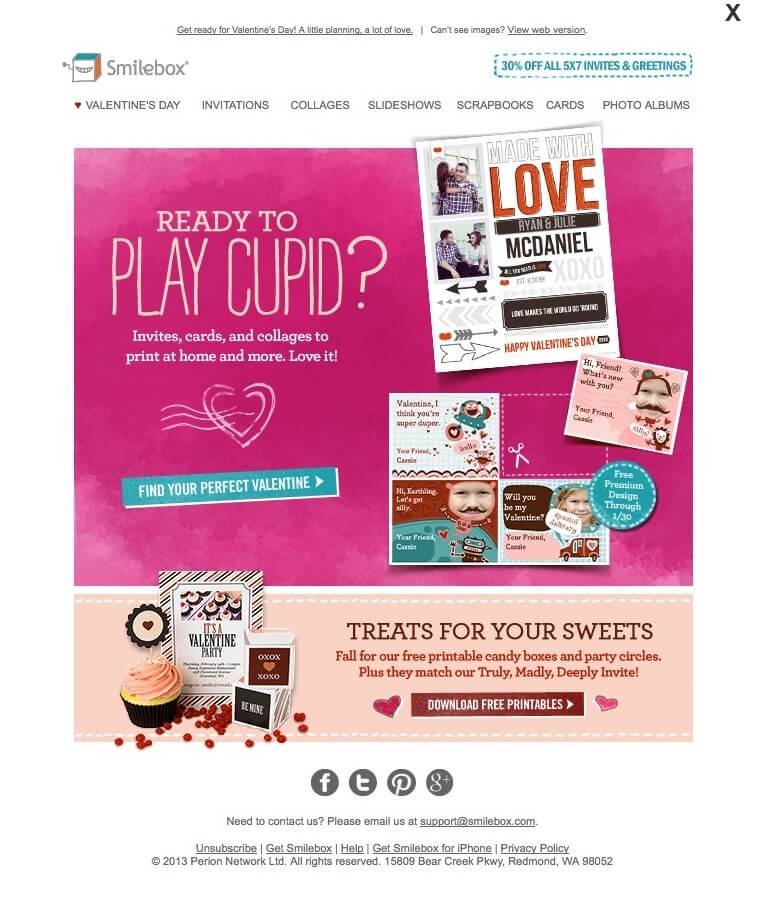 4. Valentine's is not only for couples
It isn't crucial to have a valentine on Valentine's Day and so your gift ideas may not hold the relevancy. Don't send "candy and kisses" email to your subscribers'. Instead, make them fall in love with your services by offering products that they can gift themselves. According to a survey, Americans spend $700 on their pets during Valentine's Day. So, include gifts that appreciate the pets' love.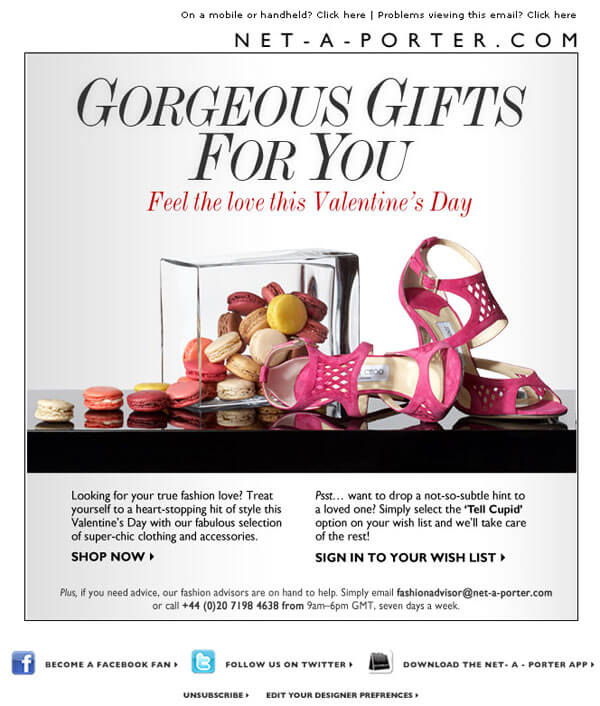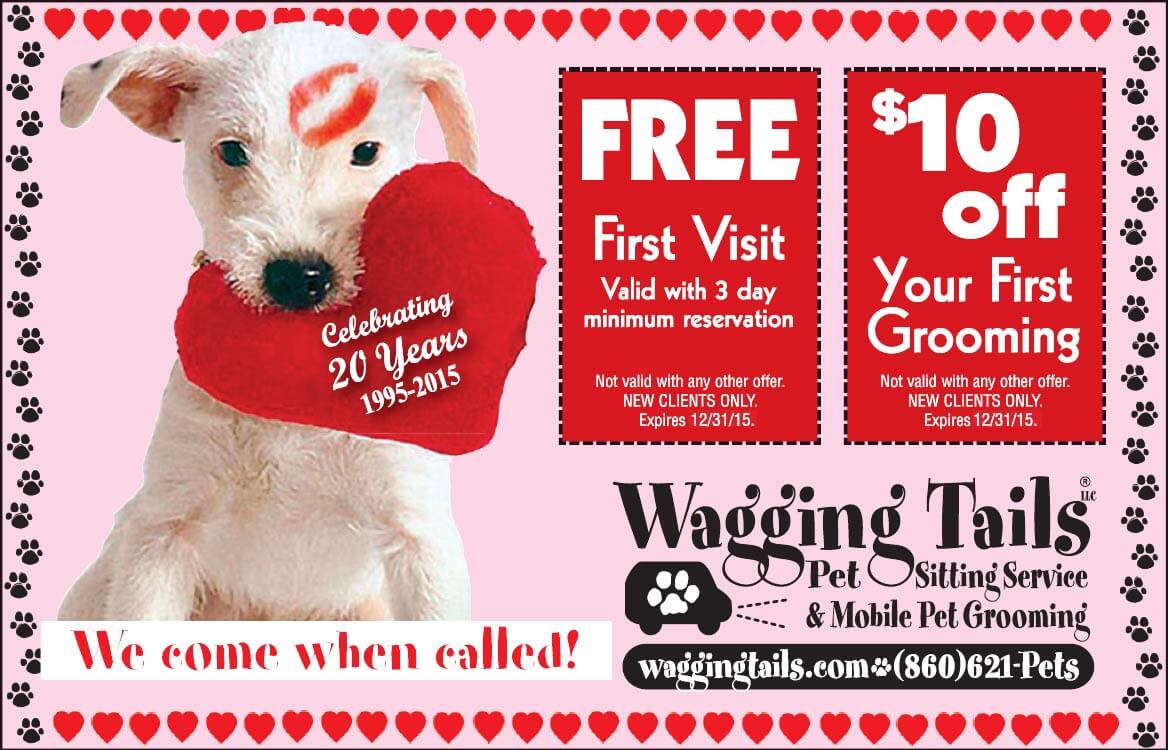 5. Last minute e-gift certification
Many people run out of ideas or get confused on what to gift. Throw an email full of ideas and tell them it's not too late. Create a beautifully customized email for those last minute procrastinators and help your subscribers by offering them an e-gift certification. Make the creative a little bolder and the CTA can be heart shaped to provide that valentine oomph. Another pro tip can be the subject line, craft a subject line, especially for your last minute buyers so they can know what's inside.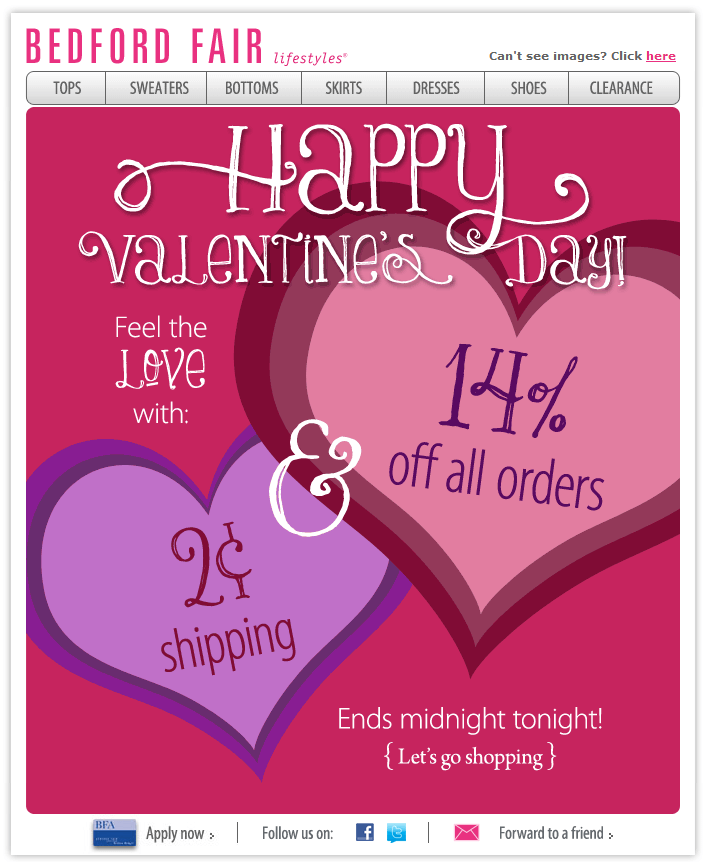 With that said, to make sure you hit it right, Email Uplers is here with examples of V-Day emails from popular brands. Go through these email inspirations and tips to begin with your Valentine's Day email campaign planning.
Check out the Valentines day email subject lines used by popular brands. 
1. Brand: Saks Fifth Avenue
Subject Line: Love is in this email: Valentine's Day Gift Guide

We recently received this email from Saks Fifth Avenue, which is the first in their series for this year's Valentine's Day. Begin early with your campaign to let your subscribers know about the upcoming sale offers for the special day.

What we like about the email
The email is a simple gift guide with options for both men and women with the pictures of the products. The use of white space in the email gives a clean look and highlights the products. The discount offer is displayed in a different color to call attention to it. The email has social sharing icons and a 'Get Text Alerts' option, which lets the users engage with their brand on other platforms as well. Moreover, a pre-header text is included which plays an important role in increasing open rates.
What could be improved
Though this email is the first in the series of their Valentine's day sale emails, the offer should have been above the fold and the user code should have been more prominent. Moreover, the CTA is textual, which can be made more evident and easily noticeable with a button CTA.
The product images will not be displayed properly on mobile devices and small screens. When the email is scaled down for small screens, the text becomes non-readable.
2. Brand: Uncommongoods
Subject Line: Do llamas fall in love?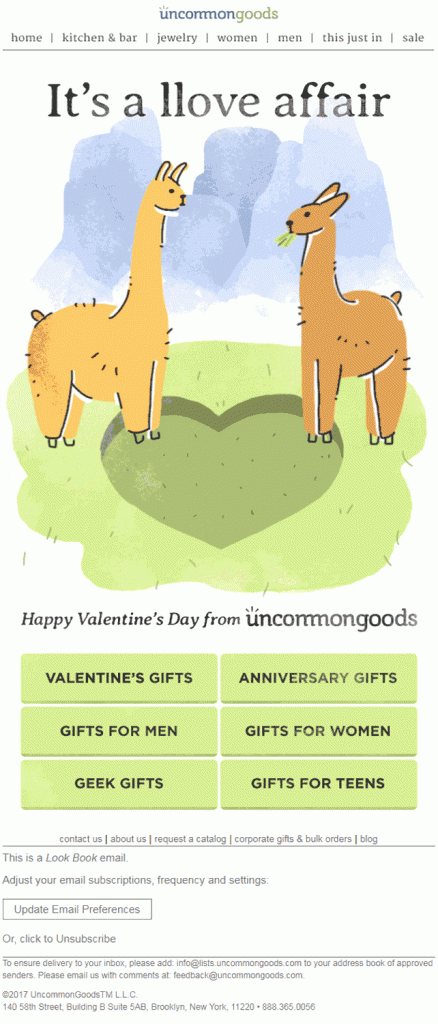 Just because it is Valentine's Day, your emails need not be all shades of pink and red hearts. Using these color themes is a common practice. To make an impact, experiment with innovative subject lines in email and different color schemes.
What we like about the email
This email from Uncommongoods uses unconventional colors for the email instead of the common shades of red and pink. With an animated GIF in email and an interesting headline, the email is sure to grab the attention of users. It has a navigation bar at the top and easy links to the gifts store at the bottom to make the shopping a smooth experience for the subscribers.
What could be improved
A view online link is missing for devices and email clients that do not render GIFs properly. Also, the email lacks proper alt-text to make the message clear, in case the images are turned off.

3. Brand: Swank
Subject Line: Score some MAJOR points this Valentine's Day…????

Interactivity is the top trend in email marketing these days. Using animation and interactivity to increase visual appeal in your emails is a great way to keep your subscribers glued to your brand's emails.
What we like about the email
Swank does it right by using a GIF animation to promote their gift card. The CTA is large and prominent. The text is repeated so that if the image fails to load, the message is still conveyed. With options to share the email on social platforms, the email is a perfect one for Valentine's Day.
What could be improved
The CTA should have been placed above the fold to be easily visible. A web version and pre-header is missing, and the social icons look distorted as they are not coded with equal proportion.
4. Brand: William Sonoma
Subject Line: ❤ Happy Valentine's Day! LOVE: Your friends at Williams Sonoma

Instead of just sending a plain wish email or simply promoting and selling products, give them some extra information to increase your email's engagement.
What we like about the email
This email from William Sonoma shares insights from experts about their products. Apart from the wish and the offer, this extra information about their products helps the subscribers and customers in making the purchase decision. With the right balance of text and images, the email is sure to entice viewers to click through.
What could be improved
The view online link is missing in this email. Moreover, the offer and code for free shipping should have been more evident.
5. Brand: Nike
Subject Line: Our Favorite Last-Minute V-Day Gift

Last minute gift ideas and guides are a great way to boost up your sales. Create a sense of urgency by adding countdown timers and mentioning it in the Valentines day subject lines. This is a great tactic to engage more users.
What we like about the email
This email from the popular brand Nike focuses on last-minute gifts. The hero image, followed by the headline and CTA are enticing and located above the fold. Moreover, the other products displayed follow the color theme to give the look and feel of V-Day.
What could be improved
Social sharing icons are missing in this email. The links to the store could be more prominent and highlighted. The main CTA is in the form of an image, which may go unnoticed in case of rendering issues. Moreover, all images lack proper alt-texts.
6. Brand: Rent the Runway
Subject Line: Don't miss same-day rentals from $30!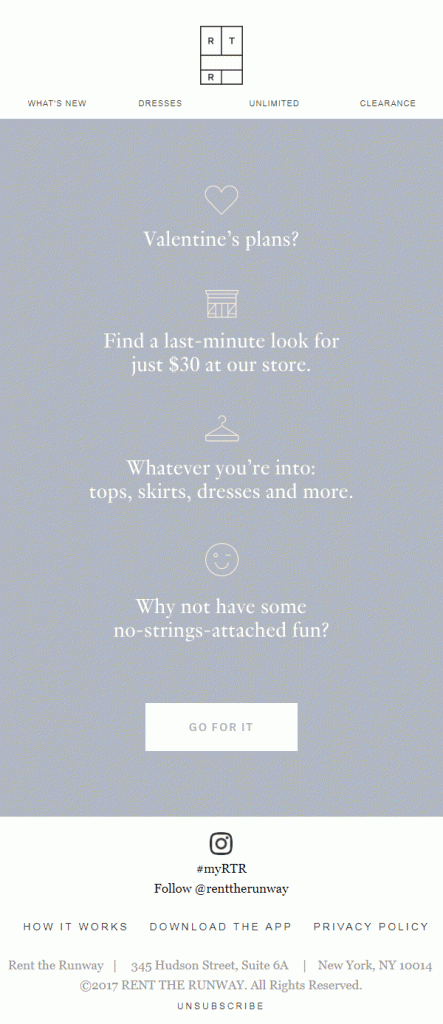 Emails that think outside the box perform well. Create a catchy copy by including offbeat Valentines day headlines and images.
What we like about the email
This is an unconventional V-Day email from Rent the Runway. The offer is clear from the subject line itself. The copy is concise, creative and enticing, and the CTA is highlighted. With a totally different theme than the customary emails painted in red, this email stands out.
What could be improved
A view online link and links to other social media channels could be added to bring more people to engage with the email.
Wrapping Up:
Use these Valentine's email template examples and Valetines subject lines as a guide to plan and strategize for Cupid Day. Want to get your emails audited by the experts? Email Uplers can help you get better conversions from your emails with an email design audit service. To get your emails designed, coded and audited, get in touch with us .