Father's Day, which is just round the corner, is all about emotions and expressing love and gratitude towards your dad. And it is this emotion on which various industries like hospitality, travel, retail, consumer services, etc. have been banking their email marketing efforts, so as to achieve a booming ROI.
It is true that the share of annual search for Father's Day is lesser as compared to other major holidays like Mother's Day, but the query trends certainly show a positive result- the search for 'Father's Day Gifts' is on the rise.
According to a study conducted by National Retail Federation, Father's Day spending is expected to reach $15.3 billion in 2018.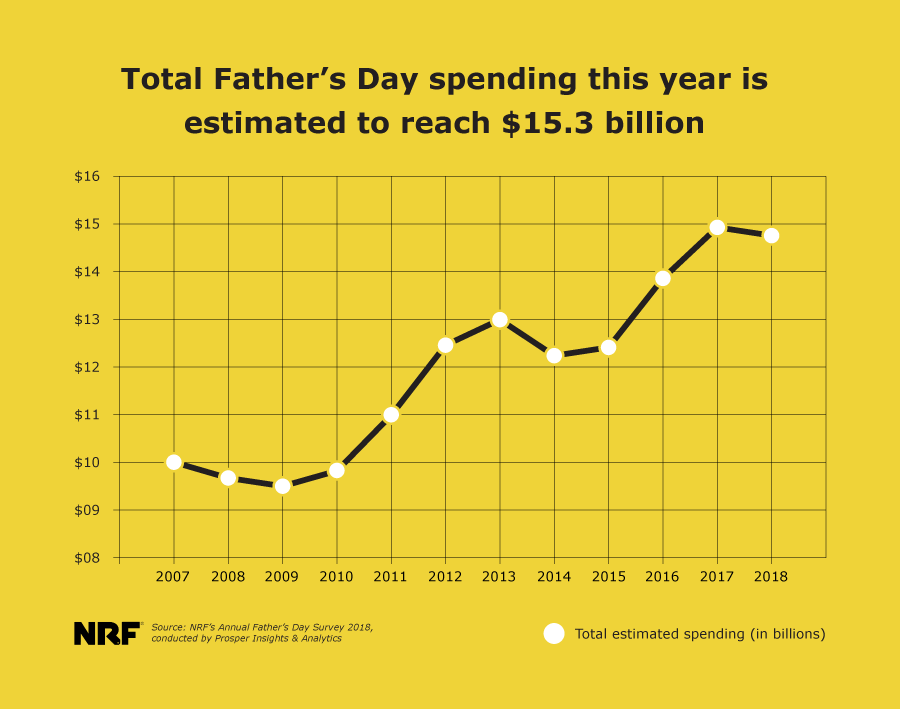 Taking this study into consideration, as an email marketer, you need to pull up your socks, cash in on the opportunity, and plan an exciting email marketing campaign around the occasion to encourage maximum conversions.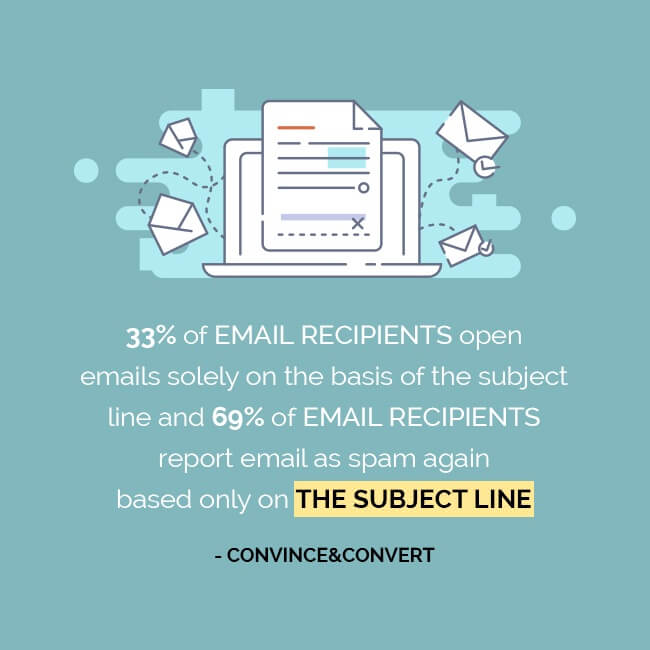 The above facts are enough for us to decipher the importance of subject lines in email marketing.
Have a look at the type of subject lines you can explore: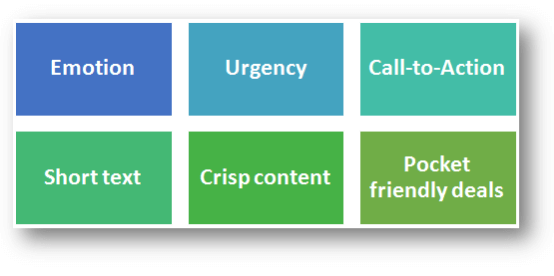 The Uplers taking a cue from these researches and an in-depth study, have brought together for you a compact and useful collection of Father's Day subject lines from 60 popular brands. Take a quick look
1. My top Father's Day picks are in. (Rue La La)
2. #1 Dads Deserve the Top NBA Picks! (The NBA Store)
3. Surprise! It's our Father's Day gift guide (Jane)
4. Gifts For A Championships Father's Day (Wimbledon Official Shop)
5. You could win this Father's Day gift package (Nisolo)
6. Father's Day Tees Are In! (ILY Couture)
7. What to Give on Father's Day (Theory)
8. The Father's Day Gift Shop | World of Lanvin and More Start Now (Gilt)
9. Don't Worry, We Know What Dad Wants (Paul Fredrick)
10. GREAT GIFTS For DAD! Golf Ball STEALS + Stamp 'Em For 99¢ OR LESS! (Rock Bottom Golf)
11. What are we getting Dad? Shop gifts from $9.99 and MORE (Lord & Taylor)
12. Father's Day Gift Inspiration, Featuring Best-Selling Watches and Accessories (TrueFacet)
13. Make Dad's day! Free engraving on My Timex watches. (Timex)
14. Give Dad the Gift of Custom-Made Clothing This Father's Day (JoS A. Bank)
15. Upgrade Dad with RW&CO. & Best Buy (Penningtons)
16. I'm Not Going To Tell You Again: Stock Up For Father's Day Now (JR Cigars)
17. The Ultimate Father's Day Steak (Tender Filet)
18. Save Dad From His Bulky Wallet (The Ridge Wallet)
19. Rad Dad Camp Cups Are Here (MiiR)
20. Make Dad's Day – Father's Day Gift Essentials 20% Off (Levenger)
21. An Easy Way To Make Dad Proud (Shinola Detroit)
22. Get Dad what he really wants with 6 Pay (Bass Pro Shops)
23. Celebrate Dad! The Father's Day Gift Guide Is Here (Indigo Books & Music)
24. What Dad Really Wants (Bergdorf Goodman)
25. Create A Gift To Warm Dad's Heart. (Paper Source)
26. Up To Par Father's Day Gifts + FREE Shipping (MLBShop.com)
27. Gift Sublime Sound for Your Dad or Grad & Discover Our Guide! (Harmankardon.com)
28. Gifts for the guy who's always been there (Dad!) (Ahalife)
29. Father's Day gifts: field-tested, Dad-approved (Kaufmann Mercantile)
30. Be Dad's Favorite – Bring Him To Buca! (Buca Di Beppo)
31. Dad DEALS (for the host, grill master + more) (West Elm)
32. Final day free ship + 100 gifts for Dad! (Terrain)
33. Celebrate Dad with an Airbnb gift card (Airbnb)
34. You know it's almost Father's Day, right? (Dollar Shave Club)
35. Treat him for Father's day and receive a free summer gift (Clarins)
36. Visit Our Father's Day Gift Shop (Brooks brothers)
37. You Owe it to Dad (Jack Spade)
38. Our Favourite Gifts For Father's Day (Ralph Lauren)
39. Father's day exclusive offer – Reward him with an exceptional gift! (Mad in design)
40. Daddy Cool – Shop Our Father's Day Gift Guide! (Racing Green)
41. Hand-picked Father's Day gifts (Harrods)
42. Thank you, dad! (Patagonia)
43. iPad 2. The perfect gift for Father's Day. (Apple)
44. Treats galore to spoil your father on June 15th (Hermes.com)
45. What Dad Really Wants for Father's Day (Groupon)
46. Father's Day Exclusives: Library Verticals & More (Duckhorn Wine Company)
47. Get Up to 50% Off Father's Day Gifts (Amazon.com)
48. Dad always saves the day…now it's your turn (AT&T)
49. The gift for the dad who has everything (PureWow)
50. Top 7 ideas for Dad, Hurry + FREE SHIPPING 48 hours only (Forzieri)
51. What He Wants For Father's Day – Give Dad Style (Rue La La)
52. Did you wait? It's not too late! HUGE deals on Dad's Day gifts. (World Market)
53. Top 5 Gifts Selected by the Dads of Williams-Sonoma (Williams-Sonoma)
54. Spoil dad with a FREE trio (Sephora)
55. Daddy cool – stylish gifts for Father's Day (Notonthehighstreet.com)
56. Give Dad the Hottest New eReader: Kobo TOUCH Edition! (Borders)
57. Game On – Gifts for Dad – Plus Gift Card Giveaways (Z Gallerie)
58. Father's Day Gifts Under $20, $50, $100 (Home Depot)
59. Celebrating dads from coast to coast + free shipping (eLuxury.com)
60. Great Father's Day gift ideas (Kitson Couture)
Uplers also have some amazing Father's Day email inspirations to share.
How Uplers Can Help You!
Trends show that spending on Father's Day is on the rise. So, if you wish to get your brand noticed this Father's day, it is high time you start designing an email campaign and preparing catchy subject lines to grab the attention of your subscribers. The fact is that if the subject line is appealing, the recipient can't help but OPEN the email.
If you need help with your email templates, get in touch with Uplers. For those who haven't experienced our services, we have something for you.