According to Internet World Stats, North America has seen over 190.4% growth and 87.9 % penetration of internet usage in the period from 2010 to 2015. This has brought a near-obsolesce to Direct, Multi and Cross channel Marketing campaigns with marketers taking advantage of Omnichannel Marketing
A recent survey by PewInternet has revealed that 64% of American adults own a smartphone. But how are they harnessing it for shopping? Here is an interesting stat: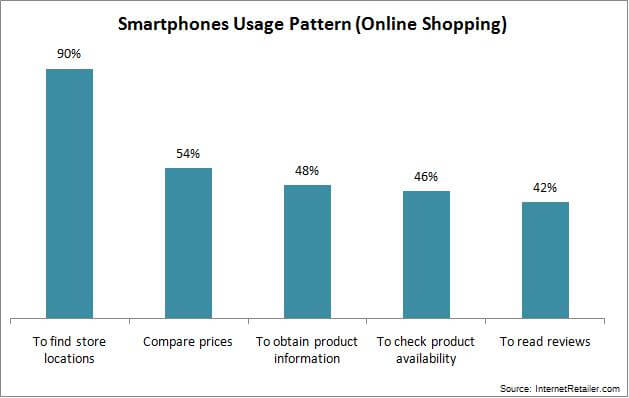 What makes Email one of the core aspects of Omnichannel Marketing?
Email reaches a wide audience
No matter where your subscriber is located geographically, just being armed with an internet connection and a compatible device, can help you get digitally notified through emailsabout the latest fashion trends or even reminders if you are planning to join a gym 4 months later.
'Jim gets newsletter for grooming products' – Thanks to segmentation!
As per a study, 54% of US & Canadian consumers consider ending their brand loyalty if they were not given tailor-made, relevant content & offers. But with the help of List segmentation, Gillette for instance can send newsletter about grooming products to Jim and beauty products to his wife.
Watch your products break barriers with Interactivity in emails
As per Statista, the number of US mobile coupon users is expected to rise from 74.6 million in 2015 to 126.9 million in 2016, driven by the rapid adoption of smartphones. Moreover, 29% of mobile users are open to scanning a mobile tag to get coupons. So by providing a 360O view in GIF of relevant products in accordance to the purchase behavior, or a barcode containing a discount for next purchase; it can help quickly convert your CTA to purchase.
Attention catching Subject Line to show your love
Survey reveals that up to 45% of consumers say they're more likely to open and read an email if the subject line mentions a discount or special offer. Indeed, a clever tactic to catch attention of subscriber who is scanning to find 'THE' elusive deal.
Integrate and Rule – Integrating Emails with other sources
With the level of distraction present in the modern world, a purchasing journey can become a roller coaster ride with loads of detours leading to abandonment mid-purchase. By reducing the effort and number of clicks it takes to go from viewing to purchase, it is essential. Henry Ford once said "Coming together is a beginning, staying together is progress, and working together is success." Similarly, to run omnichannel marketing, it is necessary to integrate your emails with different sources so that they work together. And the best way to do so is streamline the life cycle of your email with different stages of purchase.
See how Emails have been supporting the Omnichannel Marketing campaign for Starbucks:
Starbucks has a rewards program in which you get a free rewards card that you can use whenever you make a purchase. (On joining you receive a welcome mail, educating how to use the card). But unlike traditional customer loyalty programs, Starbucks has made it possible to check and reload your card via phone, website, in-store, or on the app. Any change to the card or your profile gets updated across all channels, in real-time. (You receive a confirmation email to confirm the changes as well.)
You walk by their store, you receive a reminder "Have you tried our new Frappuccino!?" Ting! An email with 10% discount – indeed a great instance of promotional email offering incentive.
Standing in queue to get a coffee and realize you don't have enough credits on your balance? Reload it and the cashier will know it's been updated by the time you swipe your card. This is when you receive a transactional email with receipt.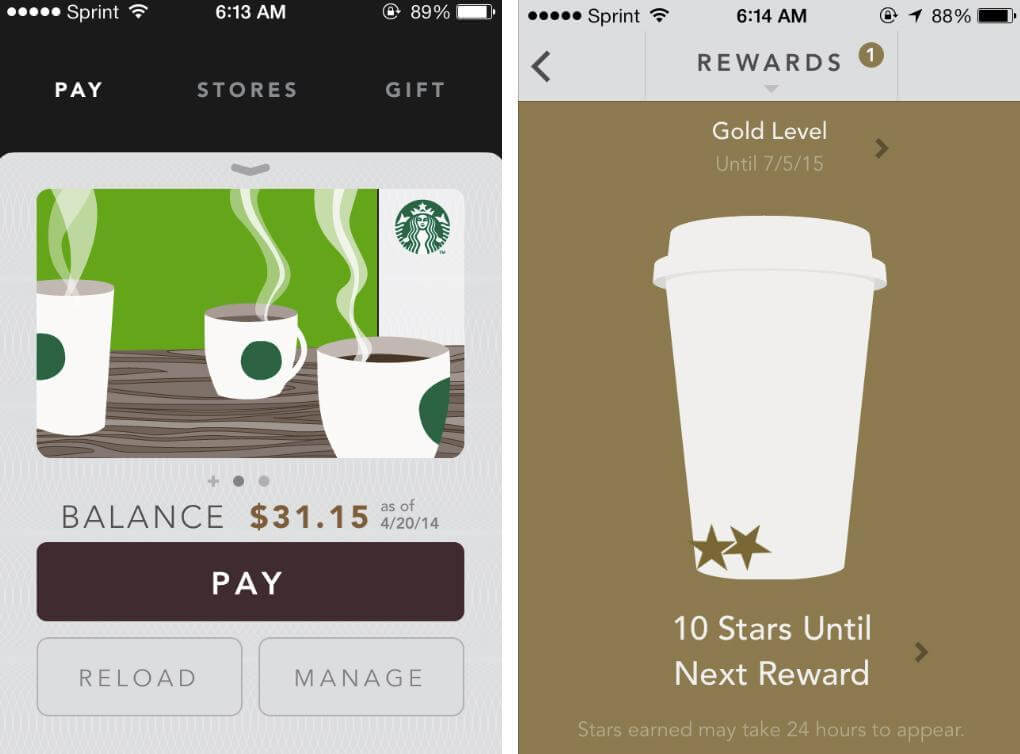 For a high flier customer, a trigger based email notifying location of Starbucks stores at their destinations on the basis of the flight ticket they just booked.
Get in touch – Understanding various Customer Touch Points
A touchpoint is any time a potential customer or customer comes in contact with your brand – before, during, or after they purchase something from you.
An infographic from Neustar outlines current opinions on the benefits of omni-channel marketing, in which 68% consider Email as a Critical Customer touch point and 45% believe that email gives additional customer insights.
Now you must be wondering how to link numerous search from various devices to a specific customer.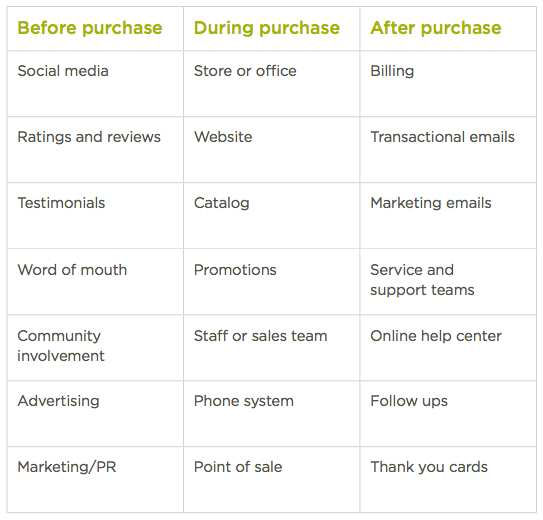 Here are Top 5 ways (Termed: consumer data identifiers) used:
Email addresses
Online cookies
Cell phone numbers
Home addresses
IP addresses and home phone numbers.
For Example: A consumer (Axel) is looking to furnish his home in Pasadena, CA.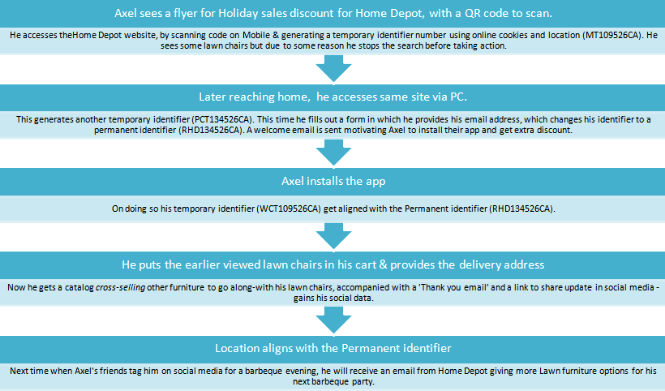 Road map for an All-round Omni channel marketing
In the ever-changing technological scenario, it is mandatory to put users at the center of your multichannel design, offering a strategic omni-channel approach that let users act on their product or service triggers and motivations regardless of the channel, which serves as a brilliant experience for every user, regardless of how they interact with your brand.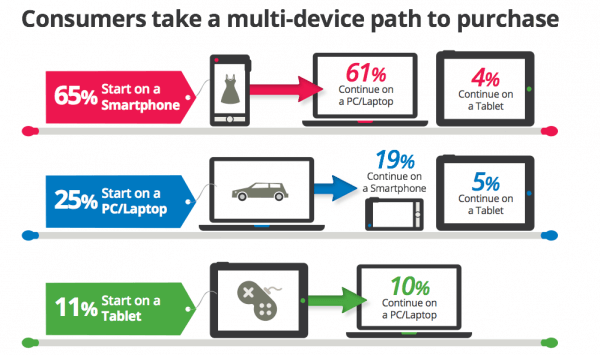 Distribution of multi-paths to complete a purchase (Source)
Let's Go with it! – Implementing an Omnichannel Marketing strategy
An Omnichannel approach is very expensive to implement but provides even valuable (and expansive) ROI with shopper purchasing patterns and social data mining. So some points to take into consideration before implementing:
First, research and survey the channels most used by your customers, or the channels they most want to use.
In order to provide an integrated environment supporting inter-connectivity between different devices, it is necessary to have a cloud hosting platform and a communication platform that offers multiple channels and lets you switch between them.
A really good and efficient omnichannel has a good customer support, so it'll be wise to invest in good CRM software.
Your brick and mortar store should support ease-of-use technological facilities such as Tap and Pay, in-store Kiosk or Wi-Fi spots to enhance digital experiences.
As we stated earlier E-mail bridges the gap between the online and offline interactions for a customer, a well designed email and ESP which has multi-client adaptability with fallback support.
Channel Neutrality: When consumers jump between touchpoints, they assume they will see the same data and options across all platforms, so an omni-channel UX approach by definition needs to be channel neutral, i.e. the same basket data, inventory, promotions, customer account information, and purchase history should be available in all channels.
Context-Optimization: Maximize the value of an omni-channel approach. It can also offer the opportunity to differentiate you and enhance customer engagement by leveraging the specific technological capabilities of each channel (e.g. cameras, GPS, in-store kiosks, and printing).
Takeaways
A well efficient Omnichannel Marketing implements email at various points of sale (POS). Research and plan a well informed email lifecycle according to various channels adopted by your customers.
Omnichannel marketing provides high ROI since it provides marketers with shopper purchase patterns, while sophisticated in-store digital devices collect key demographic information.
Different devices provide certain advantages. Make optimal use of it. (Context Optimization)
Customers Jump, Data should jump with them. Any abrupt change in the transition shall break the transaction.
Personalized and triggered emails with right content can work wonders to your sales.