83% of customers are willing to share their data to get personalized experiences from brands, says a study by Accenture. However, most brands fail to match up to their customers' expectations. We all know the importance of personalization in email marketing campaigns as they help us build deeper relationships with our customers. Moreover, marketing professionals using segmented campaigns have witnessed a drastic 760% increase in revenue (Source: Campaign Monitor). In addition, personalized emails are effective in establishing brand image and customer relationships and enhancing customer retention as well.
Salesforce Marketing Cloud helps deliver personalized and engaging emails to customers. You can easily personalize your emails by using Email studio and other features of SFMC. This article will guide you through some dos and don'ts that you should keep in mind when personalizing emails in SFMC.
Dos
#1 Know the Customer Behavior
It is by far the most important thing you should consider when trying to deliver personalized content. With the help of Personalization Builder powered by Einstein, you can have a customer profile that you understand by combining algorithms.
You will have access to Einstein Email Recommendations if you are using Pro, Corporate, or Enterprise edition and Einstein Web Recommendation in Corporate & Enterprise. These recommendations will help you deliver personalized content to your audience through email or the web. They combine your customers' behavior with algorithms to build a customer profile of affinities. Hence, you can deliver relevant content to your customers in real-time.
#2 Use Marketing Cloud AI to Leverage Personalization
Making sure your email reaches the right person at the right time helps a brand maintain its goodwill. With over 300 billion emails sent every day, it becomes very crucial to deliver a segmented campaign. Furthermore, the average order value of email personalization with AI stands at 145 US dollars (Source: Statista).
So, you can always use personalization with artificial intelligence to gain a competitive edge over your counterparts. Also, with Salesforce's latest enhancement in Einstein AI, such as Einstein Engagement, you can enhance customer engagement.
#3 Use Journey Builder to Deliver Personalized experiences
Customer behavior, browsing history, purchase history can help you deliver personalized messages. Customers change their preferences over time; you need to keep an eye on their current and predicted behavior. Check the real-time journeys of your customers and monitor events like purchases and downloads.
Journey builder helps you deliver simple or complex personalized email journeys to hundreds and millions of customers.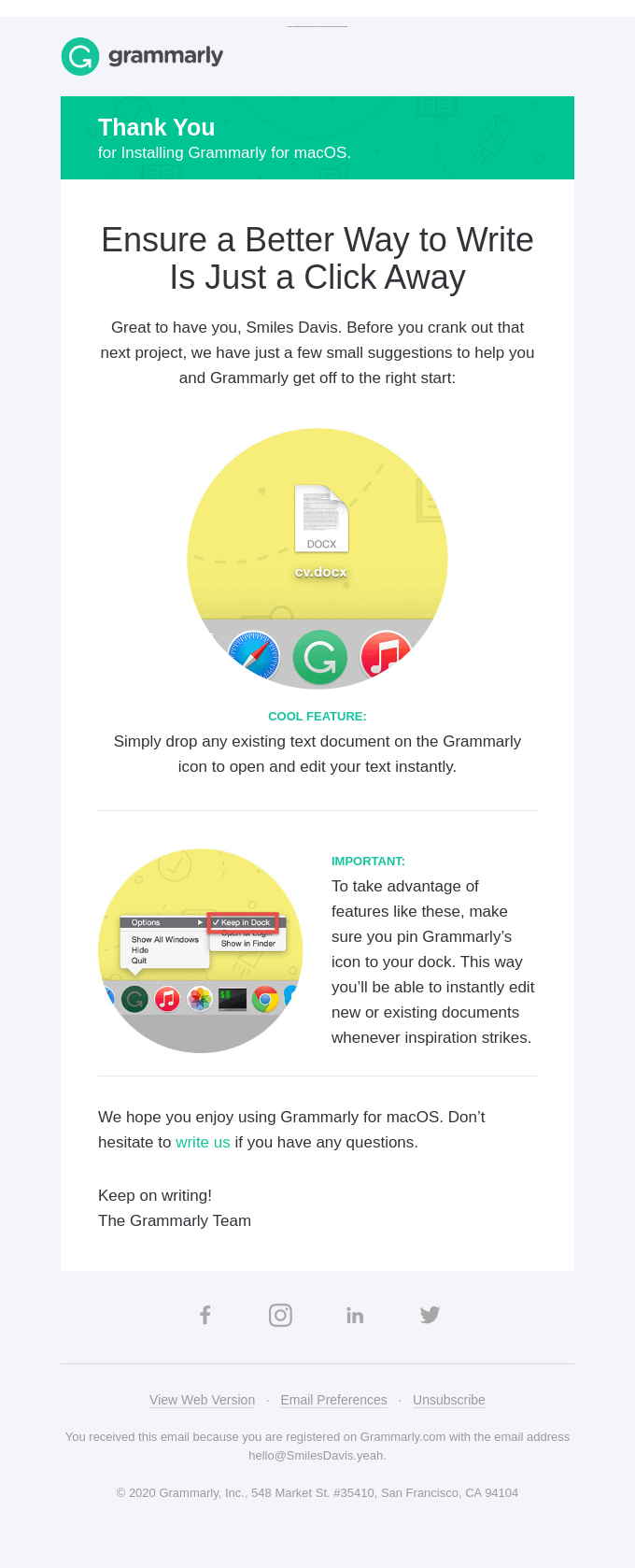 #4 Re-engage Customers Using Advertising Studio
It is important to keep engaging with customers throughout their journey and even after they have converted. You do not want your customer to become dormant after a while; customer retention is important. After all, one loyal customer gives you better revenue than several one-time customers.
Advertising Studio of SFMC allows you to create custom ads based on your last interaction with such subscribers, making it easy for you to re-engage and retain your existing customers.
#5 Send Personalized Messages with Dynamic Content
82% of marketers have reported an increase in open rate with email personalization. Thus, we know how effective personalization is for brands. Now, what is dynamic content? So content that is based on your customers' demographic, behavioral, firmographic, or psychographic data is your Dynamic content.
You can create dynamic content with the help of Content Builder in SFMC. It allows you to create content for different sets of assets like copies, images, or offers. Also, it instantly adjusts to dynamically personalize every email for every recipient.
It allows you to send dynamic emails to your customers based on their activities and behaviors.

#6 Track Customer's Next Move Using Interaction Studio
You can send across accurate and personalized emails to customers only when you have the correct insights. So, to fulfill this need, we have the Interaction Studio of SFMC. Interaction Studio allows you to monitor each customer's digital behavior. This helps you to know your customer's real interests, understanding, and intent.
When you know these individual insights, you can deliver better content in terms of personalization. You can use these in-depth insights and apply artificial intelligence (AI) to deliver personalized experiences throughout the journey.
Don'ts
#1 Not Identifying the Right Target Group
You need to deliver 1-to-1 customer journeys in your campaigns for which you need to follow a tailored approach. Your target group should be on point and not digress your email campaign.
We have come across some perfect email campaigns delivered to the wrong target group. For instance, a brand sending dog food reminder emails to people who don't have a dog! You need good knowledge of the customer's background and behavior.
These kinds of emails tend to ruin the credibility of a brand. Thus, identify your customers before shooting that email campaign to your customers' inbox. Besides, this strategy will make sure that your marketing efforts don't go in vain.
#2 Not Setting the Goal Right
While creating an email campaign, it is important to know why you are personalizing. What is the intent behind the campaign? What do you want the results to be? Set SMART goals; Specific, Measurable, Achievable, Relevant, Time-bound.
Setting your goals right is essential; it keeps you on the right track. Also, analyzing your efforts is important when channeling personalized campaigns. Analyzing helps to tweak your future campaigns to achieve better results.
#3 Bombarding Customers with Too Many Messages
Nobody likes to get spammed by a lot of messages from a brand, so you need to stop over-messaging your customer. Salesforce Marketing Cloud gives you the liberty to send personalized messages across multiple channels. However, you should know when you overdo it, the customer can unsubscribe.
Even if they are loyal customers and you retained them for some years, you should not be bombarding them with promotional messages. Try to avoid such practices as no one likes to see multiple messages coming from the same brand. Here, the key is to ask your customers how many and what kind of emails they would like to receive from your brand.
#4 Not Making a Strong Marketing Strategy
SFMC is not everyone's cup of tea. Hence, you should not assume that you will be able to do everything without expertise. Marketing Campaigns that lack a strong strategy, tend to fail and lose their essence. When you think about email personalization, know how it will work in greater customer interest.
Ask yourself some questions. Am I able to convince my customer of what I am selling? Will they open my email just by reading the subject line? Will they take action after reading the entire email? If you could answer the questions, then you have a strong marketing strategy with reliable content. Ensuring that your messages reach the desired customers is the key here.
#5 Ignoring A/B Testing
It is important to make variants of your marketing campaign and then send them to customers. A/B testing in SFMC helps you understand which message is getting a better response from your email recipients.
Also, A/B testing allows you to deliver an effective and scalable campaign. Above all, this gives you the confidence you need as it helps in knowing the effectiveness of the campaign.
#6 Not Using Hyper-Targeting
You are sending personalized emails to your customers, but they crave more of it in this digital age. Hyper-Targeting is a process that marketers use to deliver highly customized messages to customers. Besides, SFMC allows you to get all the right data you need to deliver personalized content to your audience. Also, don't forget to put the content stack across all platforms where your customers are likely to consume your content.
Wrap Up
Salesforce Marketing Cloud is a robust platform that helps you send hyper-targeted, personalized emails; all you need is the expertise to make the most of this CRM. Keep these dos and don'ts in mind next time you personalize your emails in SFMC. Need help with managing your campaigns in SFMC? Get in touch. We can also help if you are looking to hire a dedicated SFMC specialist to up your SFMC email game.