Update: This post was originally published on 4th Oct 2018. It has been updated on 12th Jan 2022.
82% of marketers consider email as the most effective channel to market content and improve lead nurturing and conversion rates.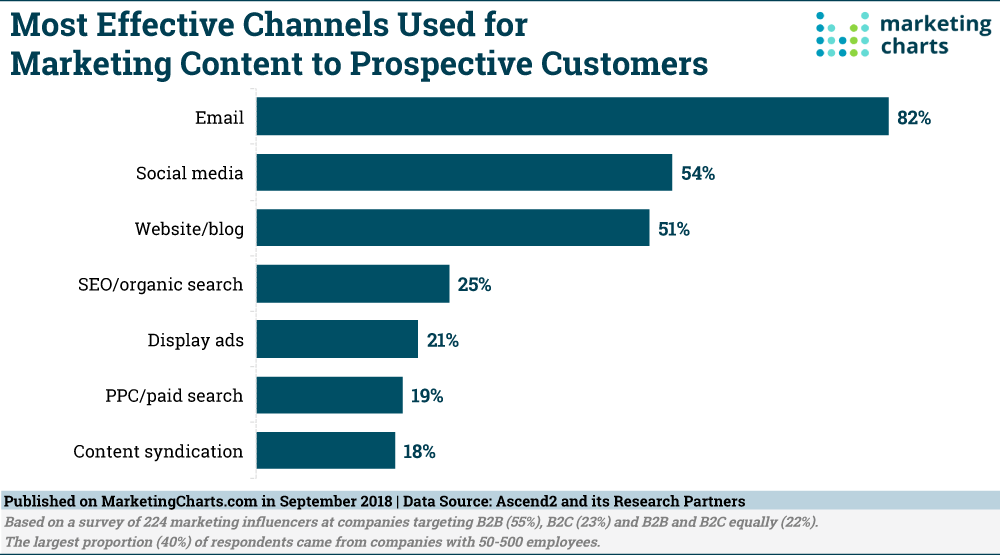 Therefore, if you are a marketer willing to increase your brand awareness, leveraging email marketing is the key. It wouldn't only help you stand out amidst competition and retain existing customers but, also help you engage new customers and boost your ROI.
However, to attain the desired result of increasing brand awareness through emails, you must craft a brand awareness strategy (or a slew of them) that makes your email marketing campaign top-notch.
Here are 7 sure-fire brand awareness campaign tips to help you perfectly leverage email marketing for enhancing your brand's visibility.
1. Consent is the key
Email marketing is all about targeting the right audience. And for this, you need to build a subscriber list that genuinely wants to engage with your brand and receive your emails. Thus, at the forefront of every sound brand awareness campaign lies consent. Remember, sending emails to people who haven't opted to receive your emails is only going to damage your brand reputation.
In fact, your email might even get marked as spam. So, always asking for permission and giving your potential subscribers the option to opt-in should be an essential part of your brand awareness strategy. This way, you will not only save your time and efforts but also be able to strike a chord with your customers and increase your brand awareness.
While conducting campaign management for our clients, we make sure that a consent email is the first email sent when anyone subscribes. To understand how we conduct campaign management, contact us.
2. Welcome emails always work
You must have heard how the first impression is the last impression. The same is the case with email marketing. So, if you want to increase your brand visibility and present your brand in the best possible way, make welcome emails a core component of your brand awareness strategy. 

A welcome email is a great way of informing your customers about your products and services while greeting them with a warm and personal touch just the way Casper does.
In fact, 47% of marketers are already sending multi-step welcome emails to allure new subscribers. Make sure you and your brand awareness campaign feature in that demographic too.

3. Provide value
Providing value with your email content should be another key aspect of your brand awareness strategy. Hence, you should deliver relevant and valuable content to your subscribers and not merely send emails pitching sales. You must know who your target audience is and what are their interests and preferences. This would even help you improve your interaction with customers.
In addition, you can leverage email marketing by sending insightful content related to industry knowledge, completed projects, etc. And if that's not enough, you can take your brand awareness campaign a level up by organizing informational webinars, events and sending the invites for the same. It would make them value your brand on a personal level while increasing subscriber engagement.

4. Make way for personalization and segmentation
The number of emails sent and received per day has touched a whopping 319.6 billion in 2021. So, making your email campaigns stand out amidst such staggering figures is quite a task. This is where personalization and segmentation can bolster your brand awareness email marketing campaigns.
Segmentation, by dividing subscribers on criteria like age, gender, purchase history, buying behavior, demography, sales funnel position makes way for targeting customers with a personalized approach.
From personalizing the subject line to sending behavioral trigger emails, you can adopt a plethora of strategies to make your email campaign attention-grabbing. Therefore, if you wish to enhance your brand awareness, make segmentation and personalization your email campaign's priority. In fact, 77% of marketers are already leveraging personalization to get an edge over competitors.
5. Incorporate strong and effective CTA
Sure, your email content is relevant, segmented, and personalized and has even increased your open and click-through rates. But, what do you want to do next? Increase brand awareness by prompting the customer to take further action. And this is the reason it is important to have a strong and effective CTA for further enhancing the customer experience while improving your brand awareness.
However, make sure to use a single CTA in your email while making it clear that what they need to do and what will they get as a result. This will keep the subscriber's attention intact and encourage them to drive through the next level of a buyer's journey. See how effectively Hipmunk places a strong CTA in its email campaign.

6. Align your email and landing page
It is important to align your email and landing page to give your customers a consistent brand experience. Therefore, make it a point to match your email campaign and landing page. Start by customizing your landing page by repeating the offer mentioned in the email campaign.
In addition, it is important to keep the aesthetic style the same to make the whole process of going from the email to the landing page natural for the customer. From the front and the brand logo to the layout and color, everything should have the consistent essence of your brand to enhance its awareness among the prospective buyers.

7. Consistency matters
If you wish to give your customers valuable content experience and increase your brand awareness, then being consistent with your email strategy is the best way out. Remember, if you can garner the trust of your subscribers, it can help you have a long-lasting relationship with them. This, in turn, wouldn't only take your brand awareness a level up but, also make way for escalating your sales and boosting your revenues.
From the frequency of your email and its delivery schedule to its formatting and visual look, everything should be consistent. It will work wonders towards giving your customers a unique brand experience and enhance their chances of transforming into your loyal customers from prospects.
Wrapping It Up
The competition in the world of digital marketing is immense. But, you can sail through any competition if you have the powerful tool of email marketing with you. All you need to do is incorporate the above-mentioned tips within your email marketing campaign and see how these strategies help you build your brand awareness and make you emerge as a winner in the long run of business.