Have you taken a look at email design trends 2020 by Email Uplers yet?
If yes, you might be well aware that APNG is anticipated to be one of the most popular email design trends in 2020, just like it was in the year 2019.
APNG is an extension of the PNG (Portable Network Graphics) format, thereby extending support to the animated images. It is an open standard for animated bitmap graphics, the animated parallel of the PNG standard and an alternative to MNG (Multiple-image Network Graphics).
History of APNG
If we are to talk about the inception of APNG, in 2004, Stuart Parmenter and Vladimir Vukićević from Mozilla Corporation created it to store the animations for throbbers, an animated graphical control element that conveys that a computer program is performing an action in the background of the device. (as shown in the image below.)

Unfortunately, PNG group disapproved it in 2007. Later in 2016, Apple chose APNG as the ideal format for animated stickers in iOS 10 iMessage apps.
Advantages of APNG
The good part of APNG images is that they maintain backward compatibility with non-animated PNG files. As the first frame of an APNG file is saved as a normal PNG stream, majority of the PNG decoders will display its first frame.
It is similar to GIFs as both are lossless formats which support animated images.
Let's understand the differences between APNG and GIF.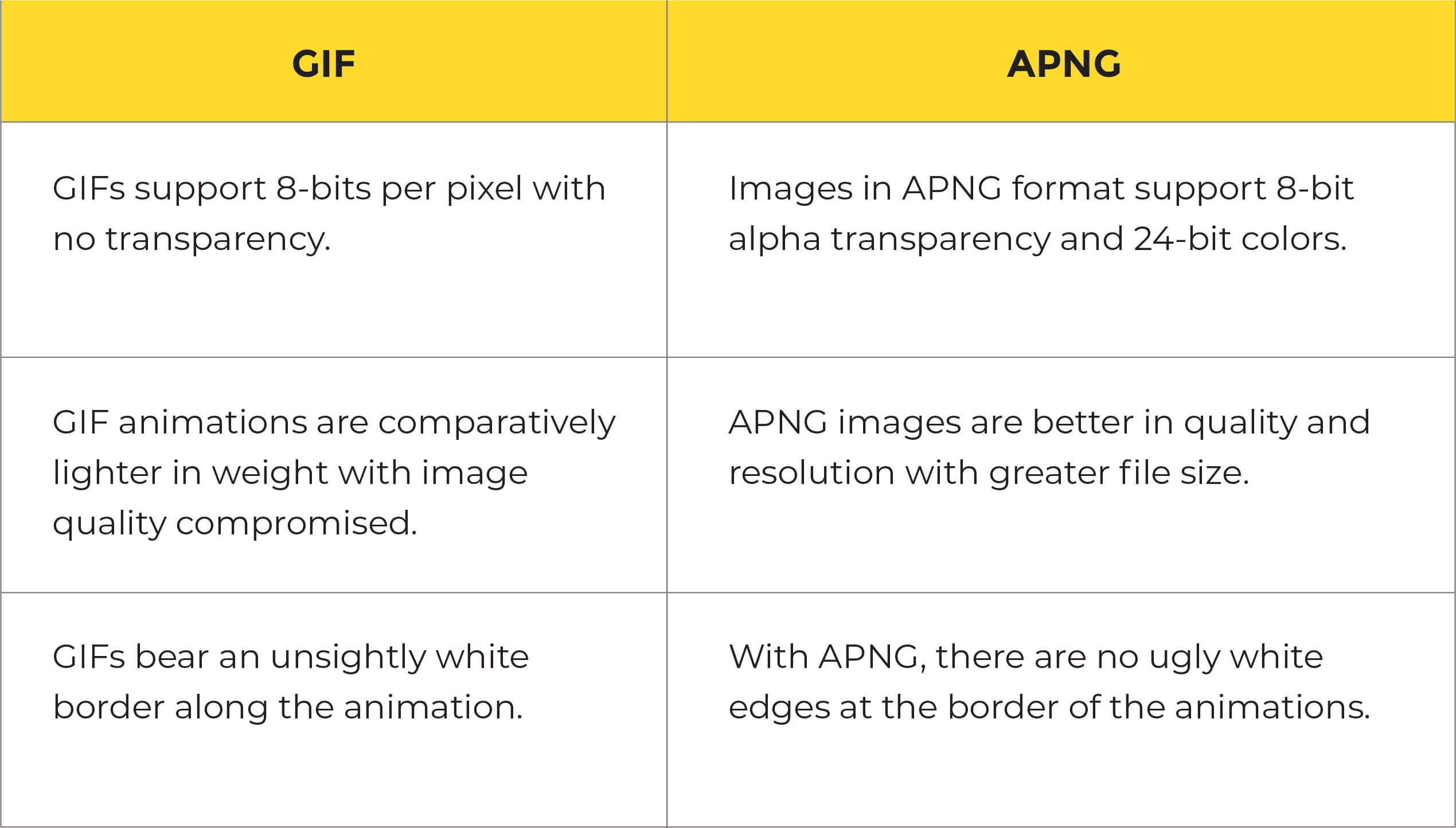 Here's an example that clearly indicates the differences between APNG and GIF. Note the high resolution of the APNG image.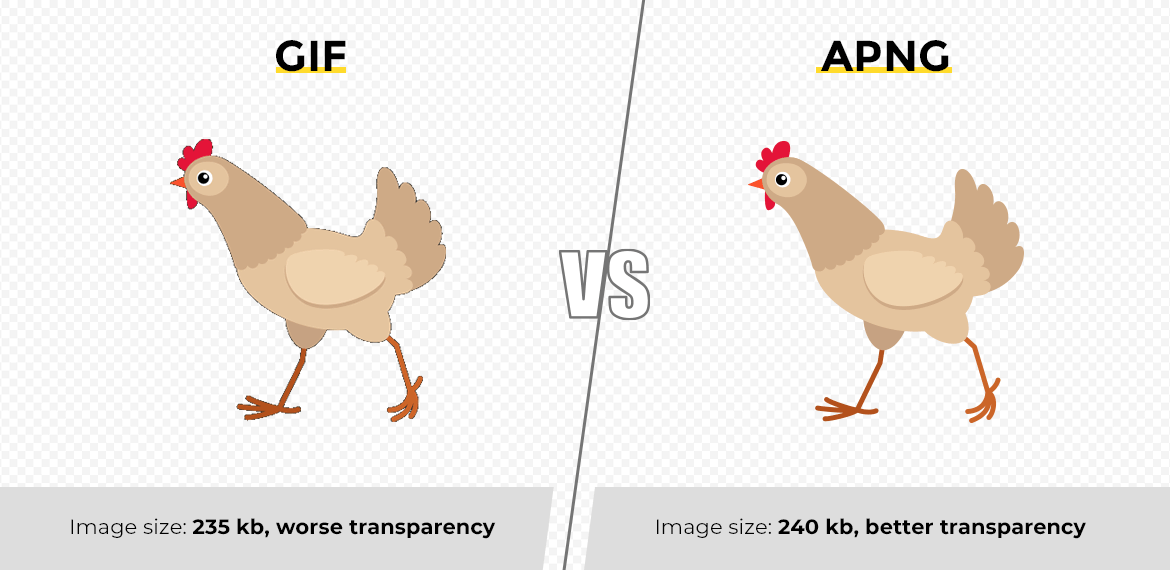 That said, it is quite evident that it has full potential to replace the conventionally used GIF format as it supports 24-bit images and 8-bit transparency unlike GIFs.
Usage of APNG in Diverse Industries
APNG email has several applications across various industries.
Let's walk through some ideas in which you can use these animations.
1. Ecommerce Industry
Ecommerce emails provide a huge playground to reinvent new possibilities. Whether it is animations or AMP, you can try it all if you are in the ecommerce industry.
Take a look at this example wherein the brand has showcased different products with the help of a high-resolution APNG.
2. Telecommunications Industry
The field of telecommunications is all about making an impact in such a way that it attracts the user to make the purchase. With the help of an APNG, you can display premium products and drive more conversions.
3. Occasion-based Email Marketing
We incorporated an APNG in a sample email for St. Patrick's Day. Here's how it turned out to be.
4. Email Newsletters
To make your email newsletters more visually attractive, you can create an APNG and present your information in a more effective manner.
In the example presented above, we have included a counter that puts emphasis on our extensive experience. It would not only build trust with the subscriber but also encourage them to know more about you and make the purchase.
Oh, and did I mention that you can use similar technology in your website too?
Uplers can be your one-stop solution for all the digital marketing needs in addition to the entire email campaign management.
5. Event Invitations
APNG can be effectively used in event invitations to get more attendees. Here's an example to help you.
Compatibility of APNG in Email
Almost all major clients except Outlook.com and Gmail support APNGs in email. The email clients that do not support these animations show the first frame of animation.
The table below gives a clear picture of the compatibility of APNG email.
TRY OUR SAMPLE APNG EMAIL RIGHT IN YOUR INBOX.
Wrapping Up
APNG works as a great alternative for GIFs in the world of email marketing because of its great visual aesthetics and better resolution despite the low file size.
Are you looking forward to using APNG in your emails but not sure where to start from?
Email Uplers would love to help you out.
Get in touch with us NOW>>