APNG in Emails: Taking Animations to a New Level
APNG is an extension of the PNG (Portable Network Graphics) format, thereby extending support to the animated images. It will replace the conventionally used GIF format as it supports 24-bit images and 8-bit transparency unlike GIFs. The good part of APNG images is that they maintain backward compatibility with non-animated PNG files. As the first frame of an APNG file is saved as a normal PNG stream, majority of the PNG decoders will display its first frame.

If we are to talk about the history of APNG, in 2004, Stuart Parmenter and Vladimir Vukićević from Mozilla Corporation created it to store the animations for throbbers, an animated graphical control element that conveys that a computer program is performing an action in the background of the device. (as shown in the image below.)
Unfortunately, PNG group disapproved it in 2007. Later in 2016, Apple chose APNG as the ideal format for animated stickers in iOS 10 iMessage apps. It is similar to GIFs as both are lossless formats which support animated images.
Let's understand the differences between APNG and GIF.
| | |
| --- | --- |
| APNG | GIF |
| Images in APNG format support 8-bit alpha transparency and 24-bit colors. | GIFs support 8-bits per pixel with no transparency. |
| APNG images are better in quality with greater file size. | GIF animations are comparatively lighter in weight with image quality compromised. |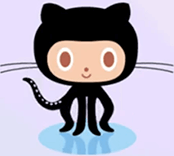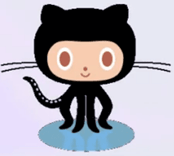 Example of an APNG in Email
The elegantly flying black bird is created as an APNG in this Easter email by Uplers.

Compatibility of APNG in Email
It is compatible with all email clients other than Gmail App and Gmail Desktop. As a fallback, the recipient will be able to see the first frame of animation.

Wrapping Up
APNG holds great potential in the world of email marketing because of its better resolution and low file size.
Are you looking forward to using APNG in your emails but not sure where to start from?