Deploying a successful email marketing campaign is a tricky thing if not done right, yet it can be the best thing that ever happens for your business. Email marketing campaigns are like the tiny monsters that you set loose for ultimate destruction and aim for a win. They are your secret SUCCESS weapons.
So, what should you do to build that impeccable tiny army?
Uplers will guide you towards that ultimate email campaign success, you've been dreaming of.
Planning
The first phase is planning. Well, you need rigorous planning, beforehand, to get the maximum ROI. You must have a clear vision of what you want from your email campaign. Know, what should drive this campaign forward, is it your content, your design or both?
Once you set your goals and strategically plan your next move make sure you have the right target audience.
Segmenting Target Audience
Segmenting your target audience is a crucial aspect. Segmenting, according to culture, religion, topography, gender, etc. is what systematically defines your target audience. Observation and tracking is another key aspect when it comes to finding out your target audience. Once you have that under control, it's time for creating some breathtakingly heavenly content.
Creating Relevant Content
• Writing
Creating to-the-point, relevant yet informative content is a must. The content should define the core of your company campaign and have an interesting aspect to it. This will keep the curiosity of the reader alive.
• Editing and Formatting
Once the final draft is ready make sure to edit it once-twice-thrice. Most drafts would require certain tweaking here and there. Formatting the content to better suit the layout of your design idea is a great plus point. Suggest the use of certain fonts, line breaks, punctuations, etc. within the email template. This makes the final copy flawless and gives a thumbs up for the first batch of monsters to go ahead.
Design and Layout
For the second group of your monster army you must have a strong design and layout. The design, colors, template, patterns are what will grab the attention of your subscriber. A few other vital pieces for the email campaign are also as follows:
• Automation
Most ecommerce websites and emails now have an automatic automation system. Email marketing automation is a trending tracking device. Since automated emails are timely, can be personalized and are hyper-relevant to the reader; it invariably results in higher open and click rate.
• Landing pages
These pages are the hidden brownie points in an email. High performing landing pages are in demand. Create landing pages that are apt, immaculate, well-designed, and lead you to the final stages of the campaign. Landing pages are also presently the KPI of conversion rates. Read on as we discuss landing page conversion in the later part of this article.
• Fonts
Font is one of the trigger points for interactive emails. Fonts in emails is a major game changer. It is a strategy that opens up new horizons. Though fonts are a tricky little experiment when it comes to creating a successful email campaign.
Branding
For the final stage of sending your tiny monster army to war make sure to have 'branding' as your key secret weapon. Branding not only brings back new subscribers but it also puts forth the companies' credibility and improves visibility.
• Importance of company logo
Always, always, always have your company logo in your email. This gives a personal effect to the email and at the same time creates brand awareness.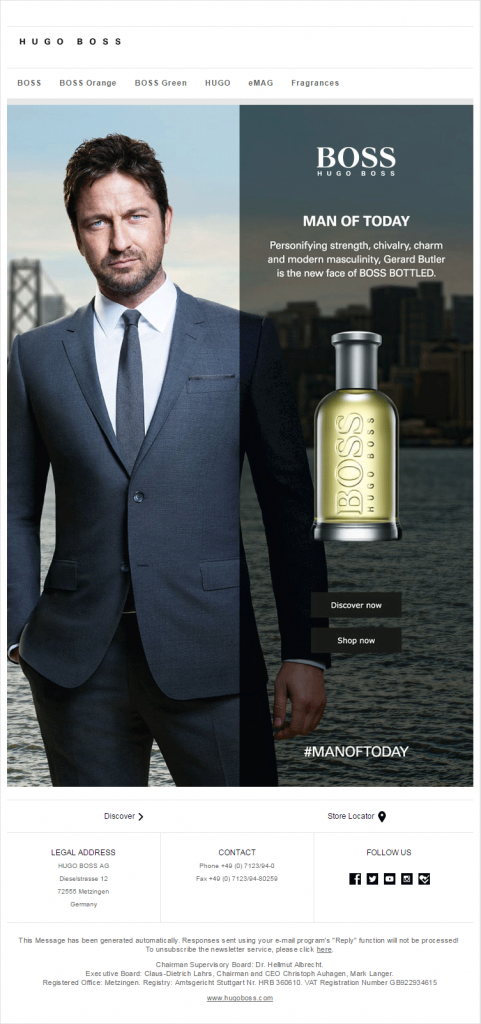 • Easy share
Social media sharing is catching pace. Make sure social media buttons are visible to have an easy share option in the email. A lot of promotional emails also have an option of sharing the survey or link in order to gain more subscribers. Live feeds for Twitter and Facebook, along with Instagram integration in emails have been great engagement boosters as well.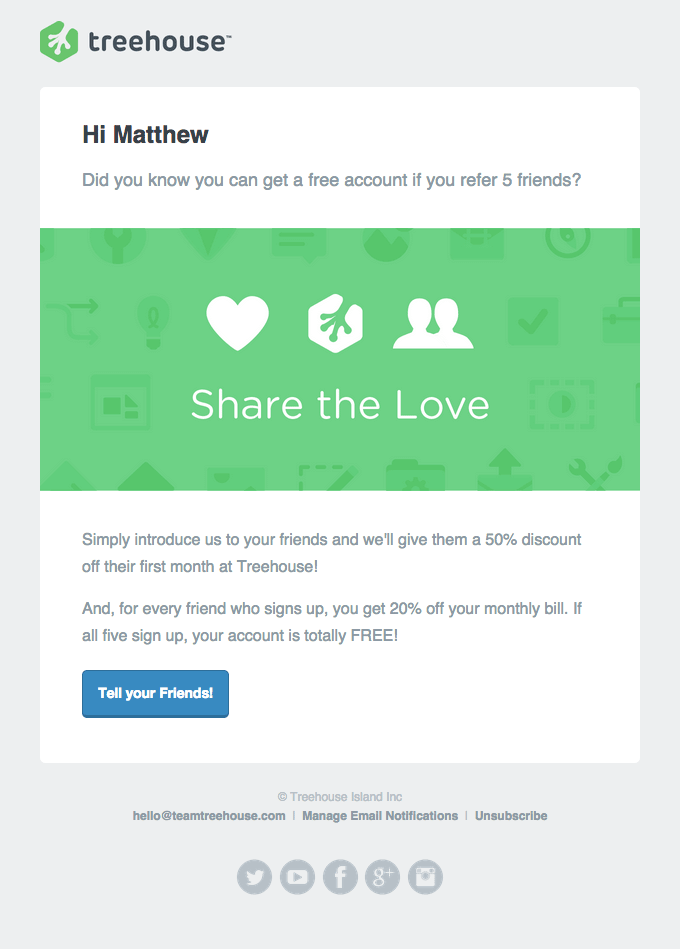 • Contact us and Subscribe/Unsubscribe
A Contact us option in the footer of the mail is a must. This helps the subscriber to get in touch if required and serves lead generation for your business. Make sure to provide the correct information in this space.
The Subscribe and Unsubscribe option is mandatory, especially with the CAN-SPAM act of 2003, it will help you in keeping a track of your subscribers and unsubscribes.

Result Tracking Metric
Once your tiny monster army is out at war make sure to track each of their moves. Listed below are the top key players that will help you through success.
• Deliverability
This little monster is your messenger. Make sure to track this aspect of your email campaign relentlessly. Some email deliverability best practices and tips can come handy. Remember, the key factors that might be killing your deliverability can be the sender IP address reputation, content relevancy, email design – especially the image-text ratio and email frequency.
• Open and Click through rates
These monsters are sneaky and very good at noting who opened the email, who clicked on the link, who clicked where on the email after opening it. A major key factor for these monsters to succeed is the subject line. Personalization in email subject line doesn't always work. So, having a subject line that doubles up as a smart yet curious subject line can spell success.
• Conversion – a KPI
So your sneaky monsters survived! Great, because conversions invariably results in a high ROI. A good conversion rate is a result of a good open and click rate. Conversions are crucial for the final win.
• Leads generated
A full and final track of how many new leads were generated through your campaign. This should be the winning roar for you. A spike in leads in turn results in a superb and successful email campaign.
Guess your little monster army finally did it!
Concluding the SUCCESS
A strong, well planned and executed email marketing campaign is made up of tiny yet critical things. Once these major key factors are under control; fret not, your tiny monster army will come back to home land with a thundering successful win!