Recently, one of our clients came up with a query: "How to leverage email marketing to boost your SEO Ranking?."A million-dollar question, and the answer to this is definitely what every marketer should know. It is crucial to understand that while creating a strong marketing plan, email marketing should be your top priority. This article thoroughly discusses the how, why, and what of email marketing. So, by the end of this comprehensive guide, you will be well equipped to include email marketing in your plan to skyrocket your SEO ranking. So, let's dive right in!
Marketing experts look for different ways to boost SEO for a website. Incredible link-building strategies, email marketing campaigns, social media campaigns, content marketing, referral marketing campaigns, video marketing, public relations marketing campaigns, brand awareness campaigns, and much more. Tons of campaigns and hundreds of ways to achieve them. You must look for the strongest and most persuasive means to strengthen your website SEO.
That said, email marketing is a highly efficient and effective way to inform users about your services and offers.
Here are some of the ways through which you can enhance your SEO ranking. Let's get into the details now, while brushing up on basics quickly.
What is SEO?
SEO stands for search engine optimization – a technique to make your website appear at the top of Google search results when a person searches for services or products related to yours. It is important to have better visibility in the search results so that you can attract more prospects to your website.
The main objective is to bring your website to the top to fetch more clicks. You can opt for several different SEO practices to make that happen. Know the keywords you wish to rank for, create high-quality content, and include quality backlinks to optimize your website for search engines.
SEO is a massive pool of opportunities that you can use to maximize your website conversions. But is it really that simple? Well, yes and no. Here's an example to understand that well.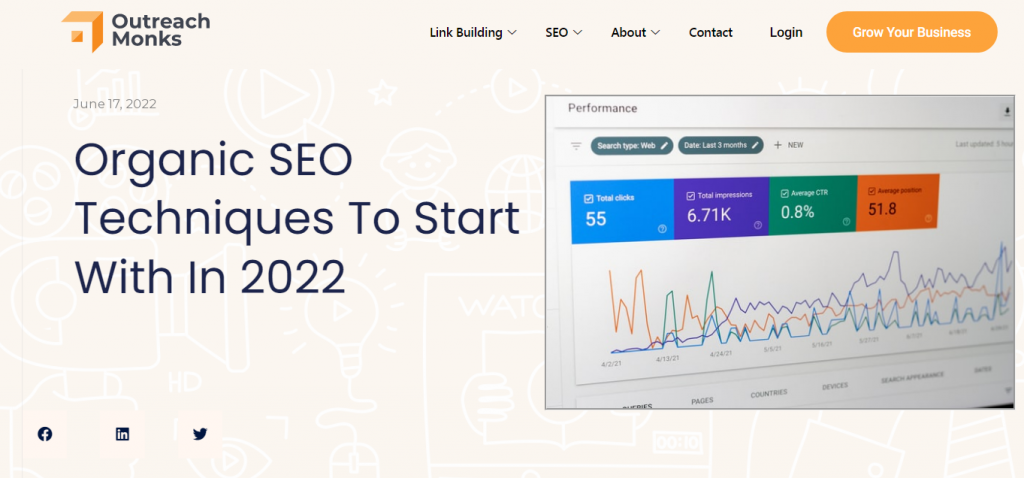 Managing site ranking and conversion rate may seem intimidating to amateurs. So they look for professional help in that case. There are several link building agencies and freelancers in the market who do it really well. 
Google recommends similar topics should be put on a single web page. And if you are targeting different keywords, make sure you are using different pages for that. And this is where the concept of keywords comes in. If you are handling your site SEO, make sure to keep this in mind. Whereas, if you have hired a company to do it for your website, they know where to place the keywords and how to use the other related keywords to help you rank above your competition.
Not only keywords but other factors such as loading speed, website accessibility, responsive design, etc., play an equally important role in boosting your site SEO. And SEO service providers understand that pretty well.
What is Email Marketing?
Email marketing is the most cost-effective and result-driven marketing practice. Email marketing helps you land directly in the user's inbox and provide them with highly lucrative offers they can't reject.
Look at the graph to understand how email marketing is becoming one of the favorite means of marketing every year.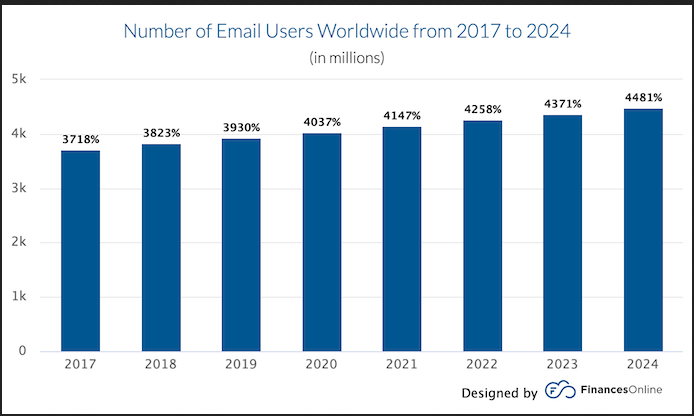 When you have the privilege of delivering your message right in the user inbox, you should know how to leverage that to boost your SEO ranking. There is no direct relationship between email marketing and SEO but with the right implementation of techniques and tactics in email marketing, achieving a better SEO score is possible.
As far as email marketing is concerned, you can achieve your target with some impressive genuine email hacks. Let's see how you can reinforce SEO ranking with some email tweaks.
Send Personalized Emails
It makes sense to send fully personalized emails to all your clients. Not every client of yours has the same needs and requirements. While some need information about the services they can enjoy, some may be interested in knowing the pricing structure for your product or services. More precisely, maybe you are offering some special discount to some of your clients.
Segregate your clients, prioritize them, and make a list where it should be clearly defined when you need to send an email to how many customers. It makes a real impact on every customer when they receive personalized emails. You should make them feel special and important to your business.
Analyze Your Sales Funnel
Thoroughly analyze your sales funnel, list your customers, and create different segments based on the services they are looking for. In order to initiate an email thread with your customers, first, send them a welcome email and let them know about your services.
Don't forget a customer once they have purchased your product or have used your services; you should stay in touch with them or retain them by sending personalized emails and asking for their feedback. You can create your different lists of customers or prospective customers and send them emails based on their search queries.
Use Relevant and Impressive Subject Lines
According to studies, most people never open an email simply after reading the subject line. Yes! You may lose the opportunity to present your brand and offers if your email doesn't get opened because your subject line is not really persuasive. Copywriting is tough and needs a clear understanding of the target audience and the effect of email marketing on your business.
Use Action-Oriented Words in Your Subject Line
It is highly recommended to choose every word of your subject line thoughtfully. Make sure you are using appropriate subject lines that clearly describe your aim. Remember, a subject line can work as your call to action. So, use an impressive yet effective combination of words. You may also use questions, small engrossing quizzes, humor, opinions, etc.
Sometimes when you create some type of mystery or curiosity in your subject line, it works. People tend to open an email that includes something interesting and intriguing. Of course, this doesn't work all the time because sometimes you have to give clear information to your users, and that starts with the subject line itself. But when you are making some personalized offers to your customers, for instance, on their birthdays or anniversaries, surprise them with some mystery messages so they surely open the email.
Make an offer they can't refuse to open. Everyone likes discounts, special offers, free stuff, surprises, and other benefits. So, here's your chance, you can add offers in your subject line and make it more engaging. When a user finds an offer directly in the subject line, the chances of the email getting opened increase.
Create Mobile-Friendly Content
Today mobile traffic is overpowering web traffic. Users nowadays use mobile phones to open their emails. So, aim to create fully mobile-optimized content to ensure a better user experience. You can find some beautiful, relevant, mobile-friendly, responsive HTML templates on the internet.
Send Short and Crisp Emails
Focus on creating short, crisp email content that captivates your users. Since you are aiming for mobile-friendly content, the use of images can be a little limited. Users may not like to spend their data plans loading the images attached with the email. Don't use more than two images in a single email. You may also use the lazy load for images.
Use Responsive Email Template
It is highly recommended to use a responsive email template so that a user can quickly go through the email right from their mobile phones and have a great experience.
Create a Well-Structured Email
Create a well-structured email that includes everything you intend to display. From the content point of view, you may use headings (H1, H2…) to make it easy to read. Use readable font size. Don't overstuff your email with content.
If you are still unsure how to do it, Mailchimp is the way to start effortlessly.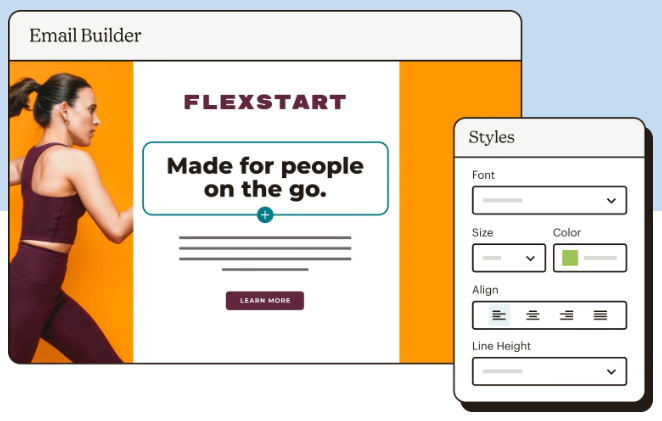 Use Legible Font Style

The right choice of font style and font size is essential. Ensure your font style is legible and does not overshadow the content. After all, the primary purpose of writing content is to present your services or products, not to display your creativity. However, if you wish to, do that with content and deliver your message with an impact.

Use Color Psychology

Use color psychology in your email strategy. Yes! Color does impact the human mind and influence decision-making to some extent. The right choice of colors can help boost your email marketing campaigns and establish your brand in the minds of your email recipients. Thus, choose wisely!
Reduce Email Bounce Rate to Increase Conversion
Email bounce rates can be highly frustrating when it comes to email marketing. Bounced emails can seriously damage your reputation and stop you from delivering emails to your customer's inbox. The reason can be anything from an incorrectly typed address to a stale email list, but if your email campaign is not reaching the intended recipient, it is considered spam.
To convert your email, it should contain something that a user has been looking for. Preparing an efficient email campaign involves a lot of research and thoughtfully placed offers and services. Pay attention to details.
Increase Email Engagement Time
Google understands user behavior pretty well. If a user spends more time on a website scrolling different web pages for a longer time, that is beneficial for your overall website ranking. On the other hand, if a user leaves the web page within 30 seconds, that definitely impacts your SEO ranking adversely. If you cannot offer some useful and engaging content to users, Google will rank your website lower.
This goes true for email marketing too. We know engagement time means a user has found what they have been looking for. And that's exactly where you need to focus while crafting your email content. If a user finds an email engaging, they will read it until the end; if not, they will directly delete it while decluttering their inbox. Hence, it leads to a higher email bounce rate.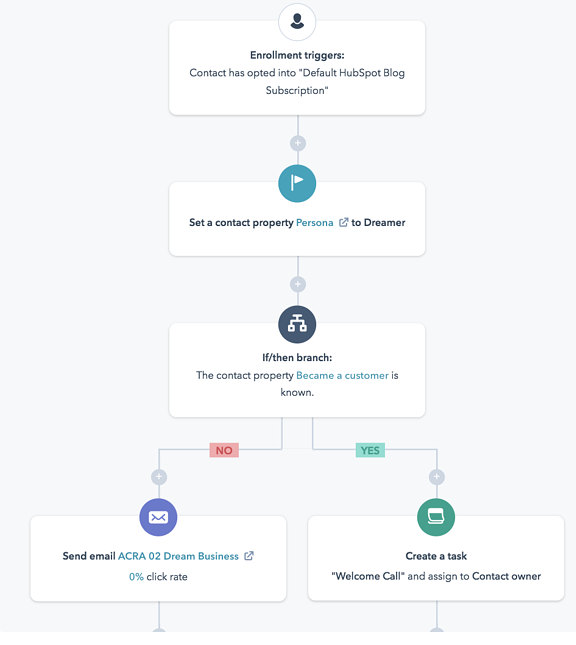 If you keep all these methods or techniques in mind while crafting your email campaigns, I am sure you will be able to convert them.
Happy Email Marketing!
In Conclusion
Every correct action you take on your website strengthens the SEO more or less. Email marketing doesn't directly relate to effective SEO, but it can still significantly increase search exposure. When you focus on personalized emails and segmentation, you may quickly increase traffic to your website. Increased and engaged website traffic will eventually lower bounce rates and have an effect on your website's overall SEO. Utilize the data you obtain from your email marketing statistics to create fresh and effective SEO techniques.
Overall, while email marketing may not directly affect SEO, but it will indirectly have an impact by raising search visibility. Each and every tactic you use, including email marketing, could produce different outcomes for different websites. What results did you get? Tell me in the comments section below.