If you love emails, you must have surely noticed that the pattern of emails from some brands is very consistent. Is it because these brands are using the same template for all their email campaigns with just a few modifications here and there? Well, NO.
For the new age subscribers, eager to be amazed every time an email pops up in their inbox, you don't need to create an email from scratch with keeping your brand guideline consistent.
Mailchimp Editor is a blessing when it comes to giving your custom template a makeover. Create a template with MailChimp template language, upload in Mailchimp templates, create a campaign, edit it by accessing this beautiful custom editor, and you can rest assured that your next campaign will have a fresh new look with similar branding guidelines.
The custom editor has several tools to help you refurbish your campaigns as per your requirement. You can edit text, images, and duplicate and refresh sections, too.
Apart from all the essential text editing tools that one may need in order to make text related changes, the custom editor has some that make it preferential. Let's dive into the specifics to learn more about these:
Design Editing Options
1. Edit an Image
An uploaded image can be edited using Photo Editor, which has numerous editing tools that allow to customize the image until you have what you are looking for. Here are some of the many options available- Resize, Crop, Color, effects, frames, vignette, Overlays, Redeye, Stickers, Meme, etc.
Here is how you can edit an image: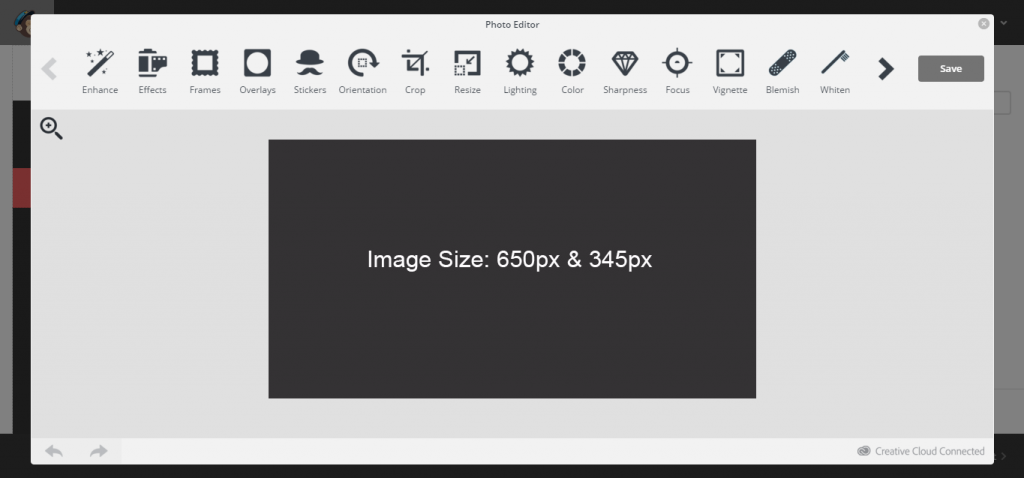 2. Duplicate, Delete and Interchange sections
MailChimp Custom Editor gives you the privilege to select a section pattern, i.e. number of columns, placement of title, description, CTA, etc. Apart from that you can duplicate, delete, and interchange sections. In case you want a particular section to appear more than once, as it suits your need, you can do so by duplicating it. Similarly, if a particular section does not match your preference for a certain campaign, you can delete it. With the editor, you can also interchange sections for a design outcome you desire.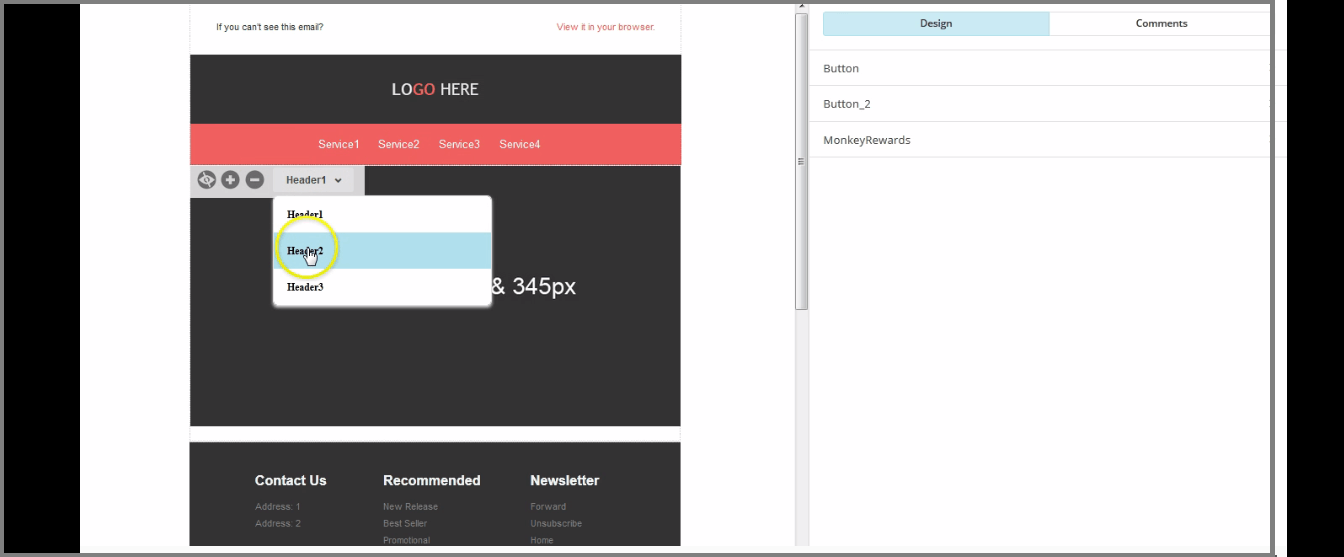 Custom Editor Advantage over Standard Editor
In case you have chosen a standard template, the editing options are limited as you have access only to the standard editor. It has a set of modules that you can use but then building as per your design using those modules makes it difficult.
The advantage Mailchimp editor has is that you upload your own hand coded template. The HTML here is overwritten by MailChimp template language, and this helps in converting the HTML email template into MailChimp editable template allowing you to make edits directly in their editor without touching the code.
It's best to choose a custom email template if you are looking to refurbish it as per your requisite. Sending the same or just slightly different design every time you plan a campaign, can make your emails look monotonous. The custom editor not only helps you create an almost new look and layout on your own but also eliminates the cost incurred for an entire redesign and coding. This in-turn increases the campaign ROI.