5 Brilliant International Women's Day Email Inspirations
International Women's Day falls on 8th March and is a great occasion for email marketers to make use of holiday email template examples. As per a study by Marketing Sherpa, compared to men, 72% of women like to shop online and 14% of them, who receive emails from a store containing offers/discounts buy the products instantly. As the stats echo, women love to shop online, especially when they could utilize a coupon or promo code.
International Women's Day is one of the days when almost every industry whether it's retail, health & fitness, fashion and beauty, etc. throws offers, discounts, promo codes, etc. through emails. Thus, it is quintessential that your emails look heavenly when they arrive in your subscriber's inbox.
As International Women's Day is approaching, Email Uplers shares these awesome Women's day email inspirations that can help you to make the most out of this occasion.
Guzzini

As mentioned above, women love discounts and coupons. The use of metro email can make your email even more tempting. Metro email helps in displaying more than just one product and women love options. Spice your email with a crisp, compelling, and hard to ignore CTA, just like Guzzini did with its brilliant email. A perfect example for International Women's Day. From design to copy, everything falls greatly in one email and make this one hard to resist.
Zalora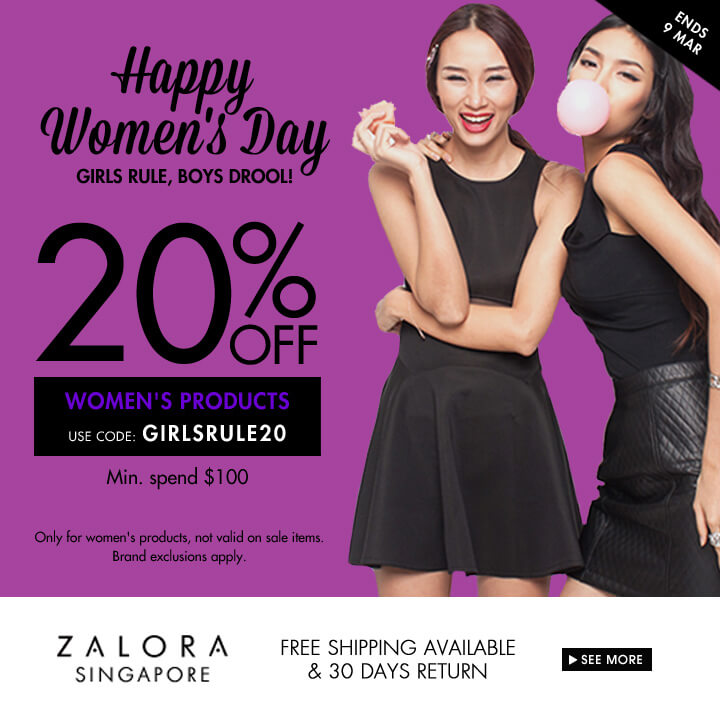 Today's women like quirky and out-of-the-box things in emails. So, don't send just another email with offer as they must be getting ample of them this day. Come up with a nice yet bang on copy that pique their interest, just like Zalora did in one of their emails. The copy of this email is tempting as it has all the ingredient which makes an email a perfect one. Whether it's a sharp & specific CTA, carrying the brand theme, or oomphy colors, Zalora's Women's Day email is winning the hearts already.
Riacl
When it comes to offering the offers on Women's Day, Riacl steals the limelight. Riacl's Women's day email is simple, classy, and elegant that perfectly reflects the joy of being a women. A specific yet clear CTA tells you what to do. The colors are subtle, which grab the glimpse instantly and the bold offer shouting out is definitely hard to miss.
UNICEF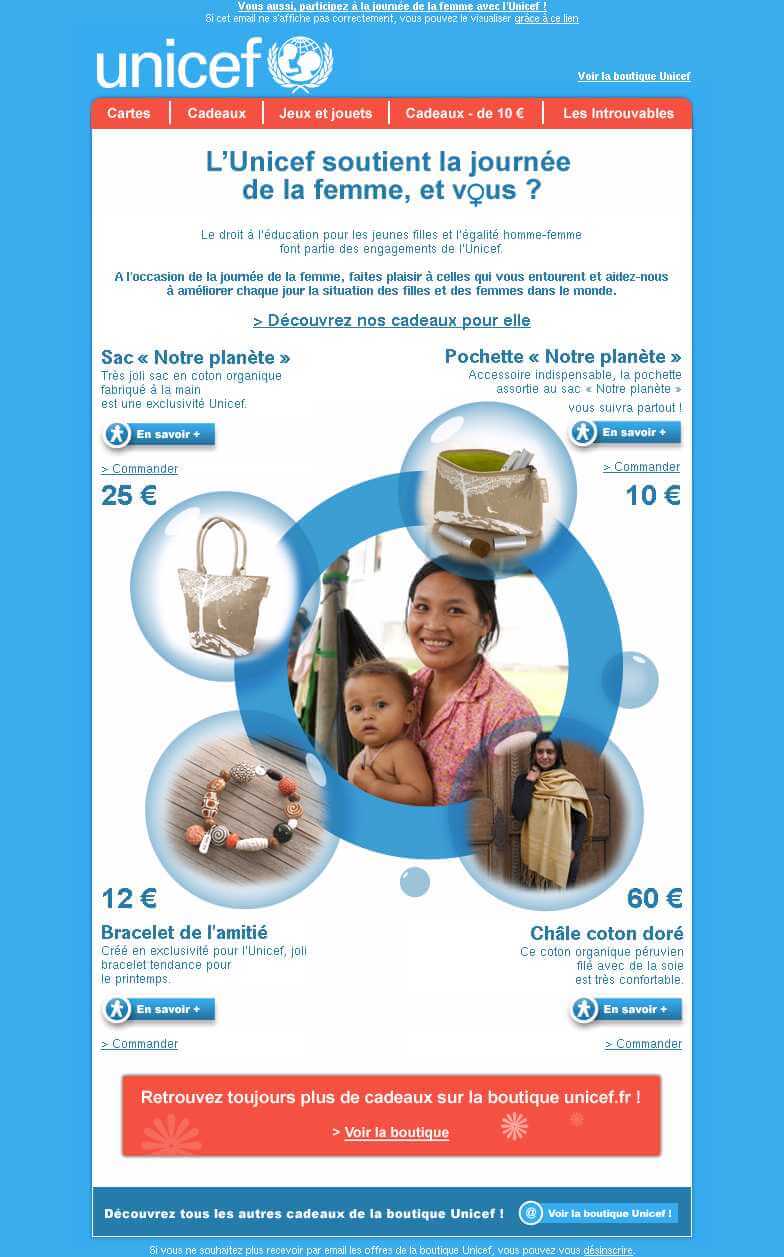 UNICEF has also put its leg forward and celebrates the spirit of womanhood by offering products with prices. Every product has its own CTA that makes it easy for buyers to decide what to buy and where to click. UNICEF didn't break its tradition of using another theme and represented themselves in the most subtle way. For more options a vibrant colored CTA has been provided, which completed the beauty of this email.
1800Flowers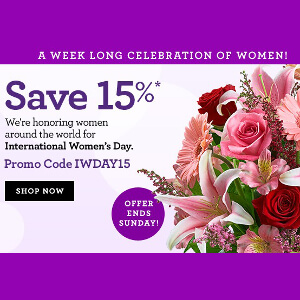 1800Flowers is another great example of presenting the offer in the cleverest way. Bold and vibrant color quickly grabs the eyeballs and 1800Flowers wisely used this color to display the offer. The black CTA is what this email needed. The 'offer ends' creates a sense of urgency which makes this email even more considerable.
If you wish to design a compelling email to promote your brand on Women's day or need help with holiday email marketing – Email Uplers can help create attractive emails. Visit our order page.