Expert Interview Series: Part 4
With a plethora of amazing applications, Artificial Intelligence or AI has penetrated every sphere of marketing including content marketing, online advertising, and email marketing.
Applications of Artificial Intelligence
in Digital Marketing
01

Email Marketing Campaign

02

Content-Curation

03

E-commerce

04

Content Generation

05

Online Advertising
Artificial Intelligence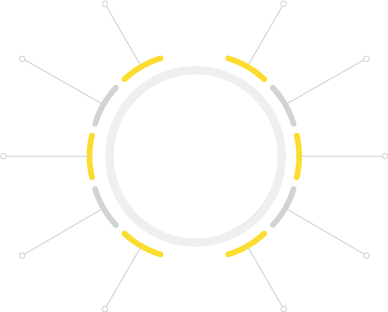 06

Predictive Analysis

07

AI-Powered Chatbots

07

Voice Search Optimisation

09

Personalized User Experience

10

Web Designing
As email is arguably the most effective marketing channel, we thought of learning more about AI in emails and how it is altering the way we communicate. So, we got in touch with Jason Miller, Senior Director, Brand Marketing at ActiveCampaign.
Here are the profound insights shared by the expert:
Artificial Intelligence or AI in emails has been a buzzword since quite some time. How has it changed email marketing?
Jason : AI has turned email from a steady, reliable workhorse into a Derby winner – the sort of performer that everyone gets excited about. It's not just transforming the results; it's also transforming how they're achieved. Email is becoming smarter, inherently responsive, genuinely personalized and massively engaging. AI is training it to keep getting better – and it's doing this in four ways :
Firstly, transforming the quality of the data that email campaigns use. Rather than blindly emailing a database that's borderline relevant and probably out of date, AI provides more options for building and maintaining lists that are based on genuine signals of interest or intent – and meaningful interaction with your business.
Secondly, transforming the way that marketers can segment that data. ActiveCampaign, for example, enables customers to build segments on the fly, grouping your audience based on the characteristics or behaviors that are most relevant to the campaign you're creating. That could mean interests, industry, location – but it could also mean the time they've been with your business, the type of contact they had with you last, the emails they open, or specific information they share with you. The net result is more personal marketing and higher quality engagement. We can even provide insights on the type of email content your chosen audience is proven to respond to.
Thirdly, AI is transforming the scope of what email can do through tying it to a greater range of moments in the customer journey. We're able to pick up on more signals of when reaching out to a customer is likely to be valuable to them. We can pick our moments like never before – and we can use email in a way that's inherently responsive. We can even ensure that an email arrives with each audience member at the hour of the day when they're most likely to open it.
Fourthly – and finally, AI is what enables the execution of all this in a way that feels natural. We're able to synthesize human creativity with AI's command of data so that the two genuinely enhance one another. You can write copy in a human, conversational, engaging tone – and be confident that AI won't undermine that tone when it drops in relevant personalized details. We're a long, long way from clunky macros and form fields, thank goodness.
So, in your experience, how are brands using AI to create better emails today? And what does the future look like?
Jason : We have over 150,000 customers globally, representing businesses of all sectors and sizes. This customer base has grown very rapidly over the past 18 months, as we've helped businesses fill the gaps left by face-to-face contact and create digital experiences that still feel personal and relevant. Email has been doing a lot of heavy lifting during the pandemic and this won't change. Businesses and their customers have both discovered that they are more comfortable with this type of automation than they thought possible. Using AI doesn't have to make your communication standardized and drain the personality out of it. You can be the same brand and business but be present for more people.
Some of the key use-cases we've seen for AI-driven emails are:
Testing new product and service initiatives as businesses innovate new routes to market
Providing reassurance at key points in a buyer journey as to what procedures are and how to stay safe
Creating moments of human connection for customers (either by identifying when they need help, or reaching out at key moments with rewards, offers or just a kind word)
In general, AI in email has enabled businesses to be a continued, relevant presence in people's lives when other forms of contact reduce – and to do so in a way that feels value-adding rather than imposing.
AI facilitates micro-segmentation, hyper-personalization, and better email automation. How does ActiveCampaign use AI in their email campaigns? Can you share an example?
Jason : One of the most powerful contributions that AI can make to email marketing is ensuring that your emails arrive at the best possible moment for an audience member to respond. There are several different ways that ActiveCampaign applies machine learning to help this happen.
The first is Predictive Sending. Once you've chosen this option for an email, ActiveCampaign uses the data on each recipient's previous engagement to make sure it arrives during the hour of the day when that person is most likely to respond. For one person that could be 8am, before their day starts. For another it could be the moment when they're winding down around 6pm. Thanks to machine learning, we can identify that sweet spot – and make sure each person gets the email at the best time for them.
Sometimes, finding the right moment is about picking up on signals that you can respond to through email. One of my favorite AI-driven email automation recipes involves the help pages on a website. If a customer visits a help page – and then returns to that same help page once or twice more, that's an indication that they could be struggling with something, and we want to be able to respond in that moment and make sure the experience is working for them. We've got an email automation recipe that notifies the account team about the help issue a customer is engaging with and generates an email reaching out to offer support. The customer may well have solved the problem – and that's great, of course. However, knowing that we noticed, that we cared, and that we were there to do something about it has a big, positive impact on sentiment.
What kind of impact of the use of AI have you seen on email metrics?
Jason : A huge impact : far higher open and click-through rates, extended engagement following the click, plummeting unsubscribes. That kind of stuff is fairly easy to see. When you start to look in more detail, and measure sentiment and brand impact, the benefits are even greater.
AI is being used to draft subject lines. Have you too at ActiveCampaign taken that path? How exactly does it work in your favor?
Jason : In general, we're wary of over-automating for the sake of it – and this applies to email content as well as to other areas of customer experience. At the end of the day, the person who best knows how to address your customers is you. The role of AI and machine learning is to provide in-the-moment insight that can help your creative process as you're writing.
Our machine learning tools are able to crunch the data on previous engagement and provide guidance on the length and style of content that your chosen audience tends to respond to. It's like having a researcher, who knows your audience inside out, sitting next to you as you're coming up with ideas. It's down to you to write a copy that reflects your brand and tone of voice, but you'll get helpful hints to give what you write the best possible chance of connecting. People engage because you're reaching out in a relevant moment, in a way that adds value, and in a tone that's genuine. But if your copy matches their attention span and the types of sentences they engage with more readily, then all the better!
Curious to know if one must choose AI tools based on the industry type. If yes, how to pick the right ones?
Jason : I mentioned ActiveCampaign's automation recipes earlier. We've developed a ton of these ready-to-use recipes for different verticals, based on use-cases that customers have asked us to help with. And it's a fantastic starting point for finding actionable, ready-to-go AI tools that are relevant to you. It's like browsing a good book store. You'll probably find solutions to needs you didn't know that you had.
If a small business (with tight budget and scarce resources) wants to use AI in their email campaigns, what would be your advice to them? Which tools can they use?
Jason : Firstly and most importantly, don't feel bullied into signing up for an all-in-one automation or CRM platform that's designed to do a whole range of things that you don't really need. It's far better to invest in applications of AI that fit how you actually want to use email in your business – and how customers want to engage with you. Choose an automation that's best suited for what you need, is easy for you to set up and use.
The important thing is that you have a single source of data that you can use for automations. If you've got that, you can add more automations and more ways to segment your data as and when you need them. A great example of this is Predictive Content for example. This works by applying machine learning to previous engagement data. You choose a block of content within your email that you create up to five different variations for, using different sentence lengths, phrases and styles. Predictive Content analyzes the type of email content that each of your audience members has engaged with most often in the past – and chooses the variation that they are most likely to respond to as an individual. It means that each person gets the version of the email that's best suited to them. You get valuable insight from your data that has a direct bearing on email results.
Artificial Intelligence is certainly changing the face of email marketing and I'm sure there's so much more to explore and adapt.
I hope you got to learn some amazing things about AI in emails through this interview.
If you have a similar topic pertaining to "emails", that you would like to understand in greater detail, do let us know in the comments below. We shall surely consider it for our future expert interviews in 2022.