A landing page is a focused page that is particularly designed to persuade users to take the next action. It can either get them to download the ebook or whitepaper, sign up for your free trial, buy your product or any other action that you want the customers to take.
There are 7 types of landing pages, namely:
Click-through Landing Page
Lead Capture Landing Page
Infomercial Landing Page
Viral Landing Page
Microsite
Product Detail Landing Page
Homepage as a Landing Page
On the other hand, microsites are like an exclusive website created to promote a specific product or service.
Through this article, we shall delve deeper into how a microsite is different from a standalone landing page. At the first look, they seem almost similar, but they have several features that make them stand out from each other.
Differentiating Microsite and Landing Pages
A branded content site that is not a part of the company homepage and/or brand URL is known as a microsite while a landing page is designed as an individual web page rooted to the domain of the main website.
Let's start with understanding microsites better.
Pros of Microsites
According to Paul Ronto, CMO and director of digital content at RunRepeat, one of the main benefits of microsites is that they can deliver fully immersive experiences for a particular product or category. These microsites can also help you boost your search engine rankings, thereby enhancing your click-through rate and conversions. Moreover, as the microsites depend on a specific product or category, the user will get the information he or she is looking for without any distractions.
Microsites work well when it comes to building brand awareness and customer loyalty. They increase the time users spend while interacting with your brand and reduce the bounce rate. Having a specific URL for your microsite makes it more effective in offline advertising like TV, print, or radio. When you create a campaign-specific URL, it is easier to remember and generate more traffic. If you want to drive more organic traffic to your site, microsites will work the best for you.
Cons of Microsites
Although microsites can offer better customer interaction, it can get quite time-consuming to set them up. It can increase the expense as you might have to purchase additional domains and get new designs on a new Content Management System. All this can get confusing for your team and difficult to maintain. Besides, customers can find it difficult to understand whether the microsite is a part of the brand's website or is it from a third party.
When it comes to measuring ROI, microsites can get a bit complicated. Calls-to-action cannot be easily created for microsites.
That said, let's move on to landing pages
Pros of Landing Pages
Landing pages can be easily created without any additional expenses as their root lies in the website's domain. If you want to drive maximum conversions, your landing page should focus on one service and have a single CTA. With a focused landing page, you can draw the user's attention in a much better way. As there is no need to buy any additional domain names, you can quickly deploy them. You do not need any special efforts to maintain these pages. You can easily convert the visitors with the help of a dedicated landing page. With the help of UTM tags and short link services, you can measure the ROI without any hassles. With the help of UTM tags and short link services like Rebrandly URL shortener, you can measure the ROI without any hassles.
By integrating the landing page with the CRM and analytics tool, you can keep track of the action performed by the user.
Cons of Landing Pages
One of the biggest limitations of landing pages is that they do not provide complete information to the users. As a result, they are not that engaging for the reader. You cannot use a landing page as an alternative for your website. It cannot be used if you want to create awareness about your products or services.
Which one should you choose? Microsite or Landing Page?
For businesses whose primary goal is brand awareness or brand building, microsites would serve the purpose more effectively. They would convey the message better and offer a pleasant user experience.
For example: EveryLastDrop has created a microsite in order to make people aware about the prudent usage of water.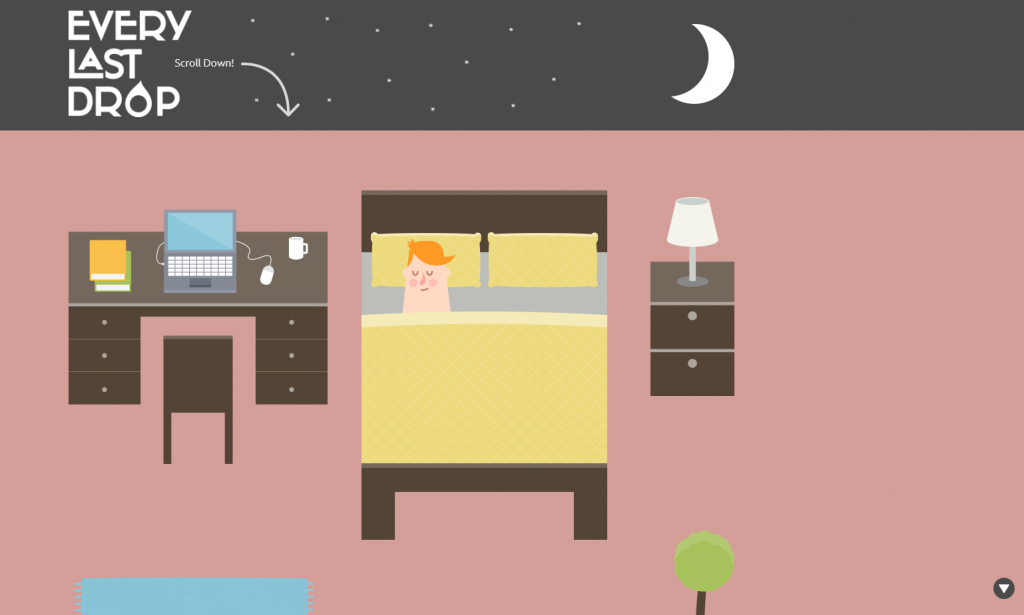 In case you want to bring more traffic to your parent website and yield conversions, landing pages are the most effective. For instance, Feefo has created an exclusive landing page to generate leads and get more people to read the customer experience predictions report for 2020.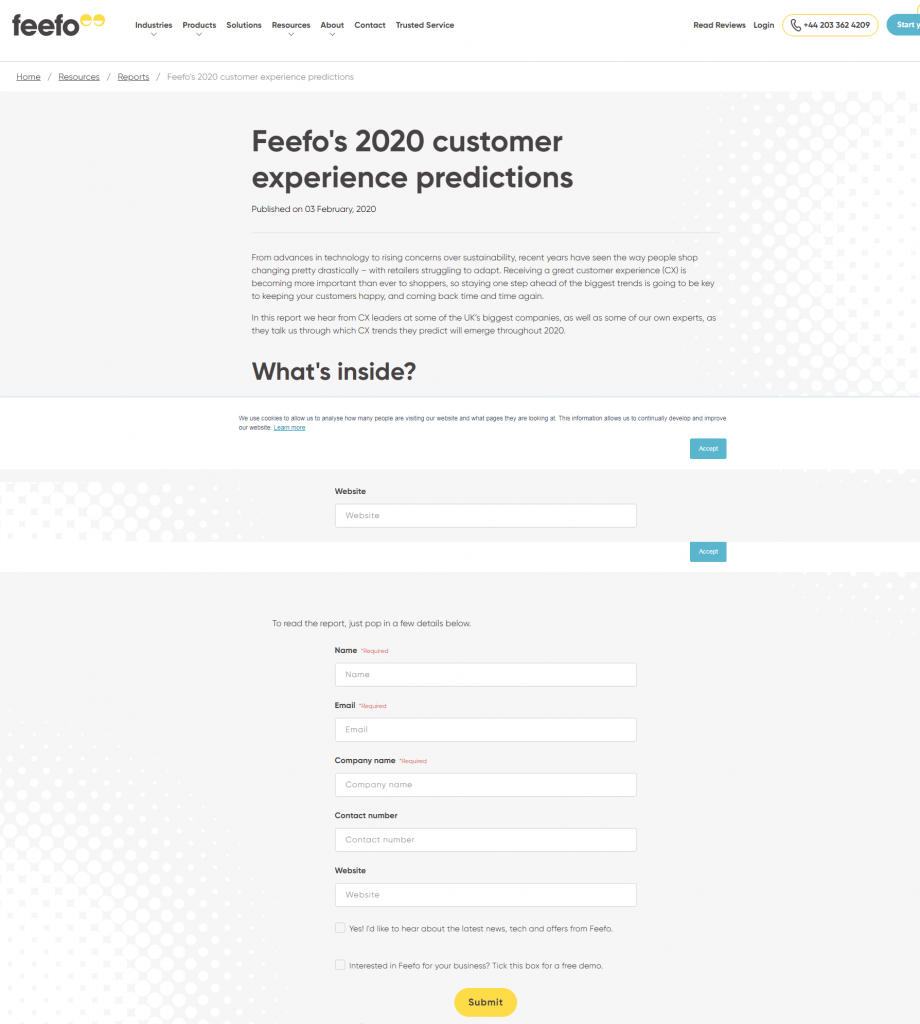 Once you have figured out these two aspects, you should consider some other factors, namely:
Your team size
The importance of your campaign and its size
Timeline of the campaign
Budget limitation
Target audience or buyer persona
The kind of action you want the user to take
If the product is such that your target audience would want to take decisions by themselves, you can take help of microsites. On the other hand, if the audience wants to take a step-by-step approach, use a landing page.
For smaller commitments like downloading a free resource or signing up for a trial, you can get a landing page designed. On the contrary, for bigger commitment like purchasing a software demo or a premium service, microsite will be the safest bet for you.
Wrapping Up
Landing pages and microsites, both are equally important and according to the purpose, you should choose the right option from the two. If it gets difficult for you to figure out which option would work better for you, carry out A/B testing and try to understand what resonates the most with your target audience.