Virtually every successful brand agrees that if there is one Digital Marketing initiative that yields some of their best results – better quality leads, more conversions, better customer experiences, and ultimately, happier customers – it's email marketing.
If you're a B2C email marketer, Salesforce Marketing Cloud ("SFMC") is one of the best ESPs out there. It's packed with amazing features to help you (and your SFMC specialist) create stunning Salesforce email campaigns that your customers will want to open and engage with.
Ready to create an amazing Salesforce email campaign with SFMC? Read this guide first!
DOs
#1: Segment your audience
Today's customers are looking for more than just transactional relationships with their favorite brands. They're looking for experiences. Still, many email marketers make one elementary mistake with their campaigns – they send the same campaign out to everyone. When you do this to your subscribers, you will lose them, possibly forever. That's why segmenting your audience is so crucial.
SFMC provides a number of tools such as Journey Builder and Email Studio to help you effectively and easily segment your audience.
Tips for effective segmentation in SFMC:
Understand who you need to target and where they are within their lifecycle with your brand
Audit the current customer experience to understand what they need and how your brand can help them meet those needs
Use Data Extensions in SFMC. Customize them to store particular types of customer data, e.g. contact details or purchase histories. Then apply relevant filters to build different customer segments for different kinds of email campaigns
For a simple subscriber model that does not contain other commercial or transactional information, use lists and groups in SFMC Email Studio
#2: Create personalized content and tailored emails
We can't stress this enough! No one likes to receive emails that start with "Dear User" or "To whomsoever it may concern".
People also don't appreciate emails that look as though they were meant for someone else. A few years ago, a well-known eCommerce company sent out a 'baby registry' email to people with no babies on the way!
You can easily create personalized content in your Salesforce email campaigns using Email Studio in SFMC. Make sure your SFMC specialist:
Uses the tool's drag-and-drop functions
Customizes the available email templates if the campaign needs to go out in a hurry
Use reusable content blocks to quickly populate email designs
Some more content personalization tips for SFMC:
Create high-quality copy that matches the purpose of the email. A re-engagement email should look and feel different from a 'thank you for attending our event' email
Avoid using 'spammy' words in content. Use Content Detective in SFMC Email Studio to identify these words before you send the email out
Create different content for in-journey and out-of-journey emails
#3: Create mobile-optimized emails
In 2019, mobile was the most popular reading environment, accounting for 42% of all email opens. (Source: 99firms.com)
If your email campaigns are not mobile-optimized, you're missing out on a huge opportunity for greater conversions, engagement and even sales.
Tips to create mobile-ready email templates:
Test the links. Broken links are a strict no-no
Images load properly
Text should be readable and not cluttered
Scrolling and navigation should be easy
Use short subject lines: 25-30 characters maximum
Use pre-header text to entice readers to open the email
Modify your copy to ensure that it fits well on a mobile device's screen
Show CTA text clearly and above the fold
Create browser-agnostic emails
#4: Pay attention to email deliverability
You and your SFMC email specialist worked hard to create a memorable email campaign. You segmented your audience, created amazing content, personalized every email – but the campaign still didn't yield the results you were hoping for. Open rates are low and click-through rates are even lower.
One reason for these poor results could be traced to poor deliverability.
"If your emails aren't getting delivered, then email marketing is a massive waste of time and money."
–Neil Patel
Email deliverability is when an email successfully arrives in the recipient's inbox. Poor deliverability usually happens because the email landed in the recipient's 'spam' folder OR because their email address is invalid.
To improve email deliverability in SFMC:
Configure your Sender Authentication Package (SAP) in SFMC to ensure that email providers see you and your domain as legit
Be aware of important 'reputation factors' factors that can adversely impact your deliverability including sending frequency, blacklists, and compliance with CAN-SPAM and other regulations
Only email people who have specifically opted-in
Don't over-message. If a subscriber asks for one email a month, don't bombard them with 10
Use Content Detective in SFMC Email Studio to test your email for potentially 'spammy' words
#5: Perform A/B testing before sending emails
Before sending out an email, test it on a small group within your target audience. This will help you make any necessary changes before sending out the final version, and thus increase your chances of success.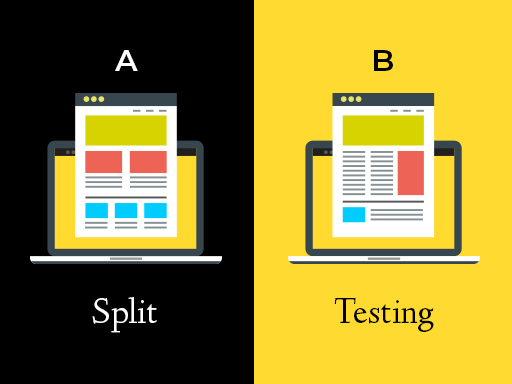 SFMC provides a powerful A/B testing feature. Have your SFMC specialist configure A/B testing in SFMC and create two versions of your email with different variables (subject line, content, images, etc.).

Then send each email out to a different test audience. Track which version receives the highest open or click-through rates and send that version to all your remaining subscribers.
Here are a few tips to run a successful A/B test for your email campaign:
Define a hypothesis and goal. What do you hope to achieve with A/B testing?
For more accurate results, Choose the largest sample you can
Choose the same sample sizes for both versions
Test as early as possible and only one variable at a time
Wait at least 24 hours before declaring a version as the winner'
And now, on to the next important part of this guide: the don'ts for SFMC email marketing.
DON'Ts
#1: Reinvent the wheel – use SFMC email templates
If your next Salesforce email campaign is strictly time-bound, you need a way to quickly create and execute it – without compromising on quality, usefulness or deliverability. Use SFMC email templates with Content Builder in Email Studio.
To get the most value out of your Salesforce email templates, use these strategies:
Start with a goal and create a specific template for that goal
Get to the point quickly. Limit your email to one single message
Be clear on your Call to Action
Make the formatting clean and readable
'Template' does not mean 'generic'! Personalize the content and tailor it to each subscriber
Make your subject line concise, yet personalized and interesting. Experiment with emojis
Choose your graphics with care. For subscribers with connectivity problems, create emails that are understandable even without images
#2: Ignore the need for data migration, cleaning and integration
If you're migrating from another ESP to SFMC, you must migrate or integrate all data into SFMC before you start working on a new campaign. Keep these best practices in mind:
Transfer only useful and up-to-date data
Remove duplicate data
Clean up incomplete or inaccurate data
Remove invalid email addresses
#3: Forget to track performance
You can't improve what you can't measure. Luckily, SFMC provides a number of tools to help you do both. With its powerful tracking and analytics capabilities, you can easily review the performance of your email marketing campaigns and optimize your email marketing approach over time.
Email Studio has a tracking feature so you can:
View critical metrics like email opens, clicks and undeliverable messages
Capture how many emails were forwarded and how many new subscribers each forward generated
Track subscriber and list performance over time
Here are some more analytics tools in SFMC that are super helpful:
Analytics Builder: Provides insights into subscriber behaviors and interests
Standard Reports (Email Studio): Tracks campaign effectiveness
Einstein Engagement Scoring: Target the right customers to maximize engagement and conversion
Marketing Cloud Einstein Send Time Optimization (STO): Determines optimal send times to increase the probability of opens
Einstein Copy Insights: Uncovers language insights in copy so you can make changes that drive stronger email engagement
Einstein Engagement Frequency: Recommends the optimum number of email messages to send
Wrap Up
To make the most of your email marketing efforts and ensure that you're reaching the right people with your Salesforce email campaign, keep these Dos and Don'ts in mind. They have worked for hundreds of organizations and they'll surely work for you!