With the Halloween tricks, turkey and family dinner, exciting discount offers, and Christmassy vibes back in action, it is difficult for email marketers not to think about the "Holidays". It could sound too soon but the earlier and better you plan your email marketing strategy, the higher would be the conversion rate.
According to an estimate, more than 165 million customers shopped between Thanksgiving and Cyber Monday in 2019. Online sales for Black Friday touched $7.4 Billion. Total retail spending during the 2019 Holiday Season was $1.007 Trillion, making it the very first trillion-dollar Holiday Season.
Emarketer has also predicted that the total retail spending is likely to grow 3.4% to $1.042 trillion.
Your prospects and customers are likely to get bombarded with a huge number of Holiday messages and sale announcements on all the digital marketing channels. However, with 80% of small and midsize businesses using email as the primary tool for customer acquisition and retention, you must pay special attention to the kind of emails you send. More than half of email subscribers spend 10 minutes to an hour browsing through marketing emails during the week.
To grab the subscriber's attention in this limited span of time, the first thing you should consider is your email subject lines. The subject line can pique the subscriber's interest and prompt them to know more about what's in the email. With that said, here are some inspirational Holiday email subject line examples that would help you leave a mark in the cluttered inbox.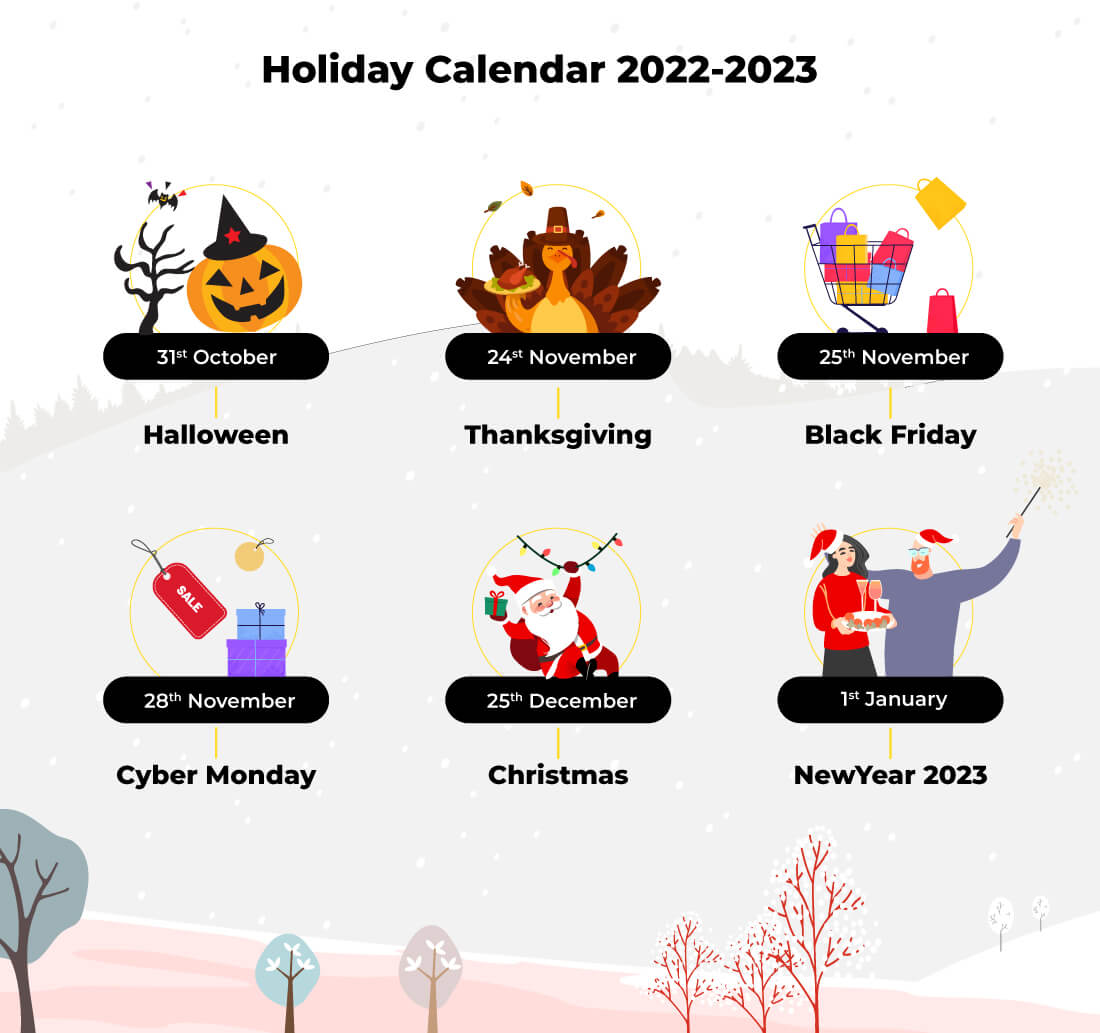 Best Holiday Email Subject Lines for Halloween 2022

Halloween is all about creating spooky vibes with pumpkins, zombies, and all things scary. Brands not only incorporate these elements in their email copy and design but also in their subject lines. Take a look at some of the best holiday subject lines out there to get inspired.

1. The moment that's been haunting you… (PAWZ)
(Source)
2. Oops! Must have been a ghost… ? (Robin's Jean)
This email was sent to apologize for the technical glitches caused due to high traffic on their website.
3. Fang-tastic Halloween savings – 4 days only (Petsmart)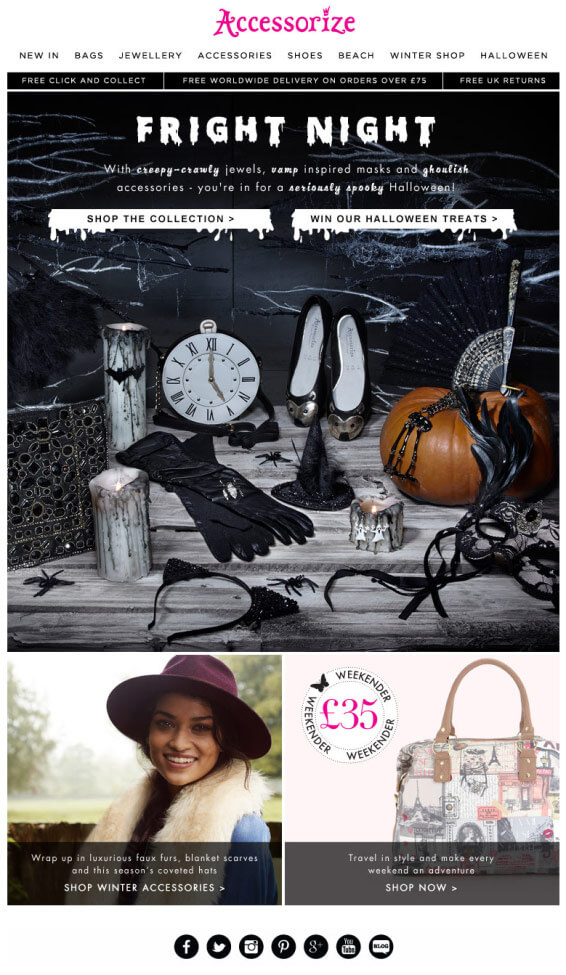 4. Woo,Halloween Sale Meets Buy 1 Get 1 Free! (ublins)
(Source)
5. Le freak? C'est chic! (WeTransfer)
(Source)
6. Forget tricks. Here's our treat… (wholesaleforeveryone)
7. Candy for breakfast! 🍬 (Magic Spoon Cereal)
(Source)
8. Let us help you get rid of all your credit card debt… (LendingTree)

9.We're so pump(kin)ed about this
10. Bucketfeet – Have a Gourd Time on Halloween
11. Double double toil and trouble

12. Tricks to help you this Halloween 🎃 (Uber)
(Source)
13. Are you passing out candy this year in Pilsen? (Nextdoor)
(Source)
14. All treats, no tricks

15. Zombie apocalypse: who do you save? The one with the gift card.
---
Best Holiday Email Subject Lines for Thanksgiving 2022
Spending time with the family and expressing gratitude are synonymous with Thanksgiving Day. It is one of the Holidays that records the highest spending every year. Email marketers, of course, know this fact and try to make the most of their campaigns by tapping on the right pulse of the customers. We have shared some holiday subject lines that can help you get the maximum open rate for your Thanksgiving emails and subsequently enhance your conversion rate. Take a look.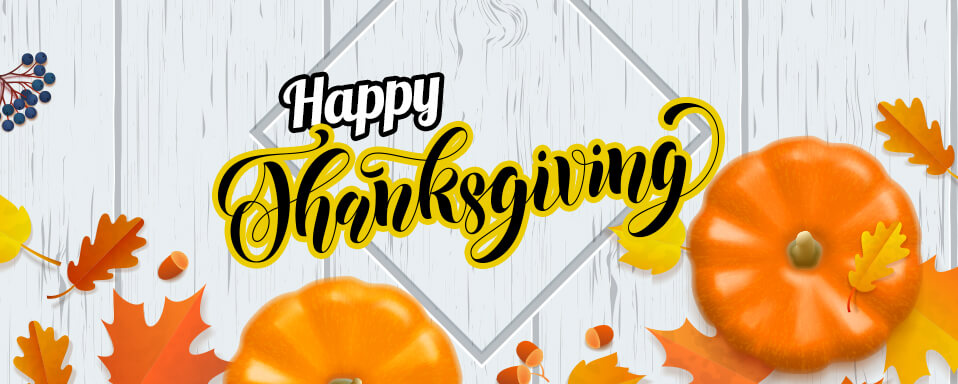 16. Holiday guests coming over? (Framerbridge)
(Source)
17. Happy Thanksgiving from the Fracture team. (Fracture)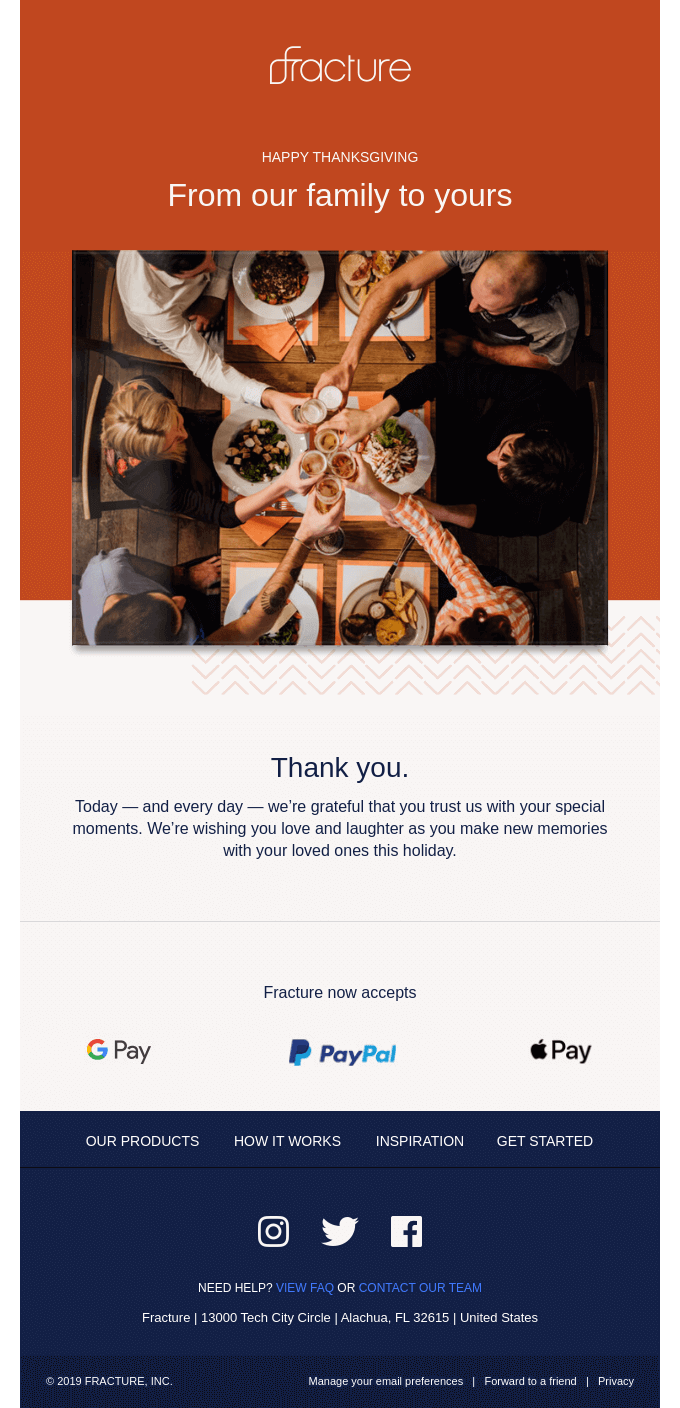 18. Thanksgiving Sale: extra 20% off + Black Friday Specials Preview! (Macy's)
19. Happy Thanksgiving! Shop Black Friday online now! (Macy's)
20. Wines That Go With Turkey (And All The Sides)- (expressions of the vine)

21. Thanksgiving Tips & Tricks (Gygi)
22. 1-day wonder 20% OFF everything! (Anthropologie)

23. Help bring Thanksgiving to the Camp Fire evacuees (Good Eggs)
(Source)
24. SO Many Sides: Bacon-Leek Stuffing + Luscious Gravy + Mashed Potatoes & More (Panna)
(Source)
25. Celebrate Thanksgiving With Postmates (Postmates)

26. Best thanksgiving ever it all starts here

27. No need to thank us for these exclusive deals.
---
Best Holiday Email Subject Lines for Black Friday 2022
If you want to drive maximum sales on Black Friday, you ought to have outstanding emails that would cut through the noise and make the customer open and click-through. Get inspired with these great holiday email subject line examples for the big shopping day and get on top of your conversion rates!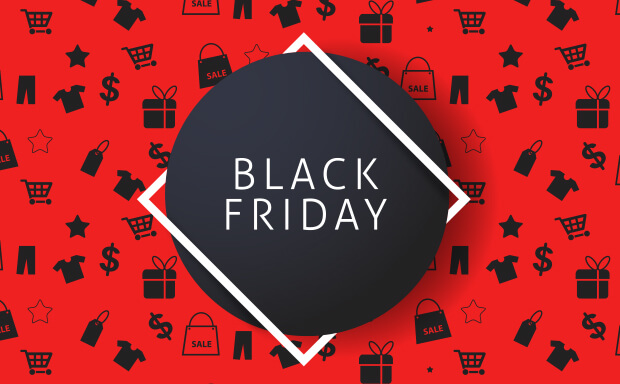 28. Black Friday deal ends tonight (Adobe)
(Source)
29. -20% for all Books ans Magazines! Black Book Weekend🎁 (MailerLite)
(Source)
30. Last chance for free shipping (Italic)

31. Your Boss Is Shopping Today Too (Madewell)

32. Black Friday DEALS! 1000s of Items at Amazing Prices. (INDIGO)
33. Black Friday – 40% off everything! (Canvas Pop)
34. Mystery Sale – How Much Will You Save (Forever 21)

35. Black Friday Sale Starts… Now! ⏰ (Postable)
(Source)
36. It's black Fri-YAY! 30-50% OFF everything from your fave brand 24/11
-DAY 1 | 5 DAYS OF GIFTMAS | 25% OFF SLEEPWEAR
– DAY 2 | 5 DAYS OF GIFTMAS | Activewear: Buy One, Get One FREE!
– DAY 3 | 5 DAYS OF GIFTMAS | All Gowns Now $20
– DAY 4 | 5 DAYS OF GIFTMAS | $5 Undies
– DAY 5 | 5 DAYS OF GIFTMAS | SAVE 30% On Activewear
– Where the party at?
This is the perfect example of how you should be sending your Black Friday emails. Instead of working on one holiday email why not send a series of emails with crisp subject lines. Perhaps email automation workflow with correct action-based subject lines can bring a great response from your subscribers.
37. Black Friday- last chance for massive vape savings
38. Fear of Missing Black Friday. The time is now.

39. It's now or never!

40. Waiting in line for these amazing prices on canoe paddles would be quite an oar deal!

---
Best Holiday Email Subject Lines for Cyber Monday 2022
Cyber Monday broke the online sales record with $7.9 billion in revenue in 2018. To make sure that you get maximum customers on this maddening shopping day, email marketing is the best option. Take a look at some effective Cyber Monday subject line examples for the big day.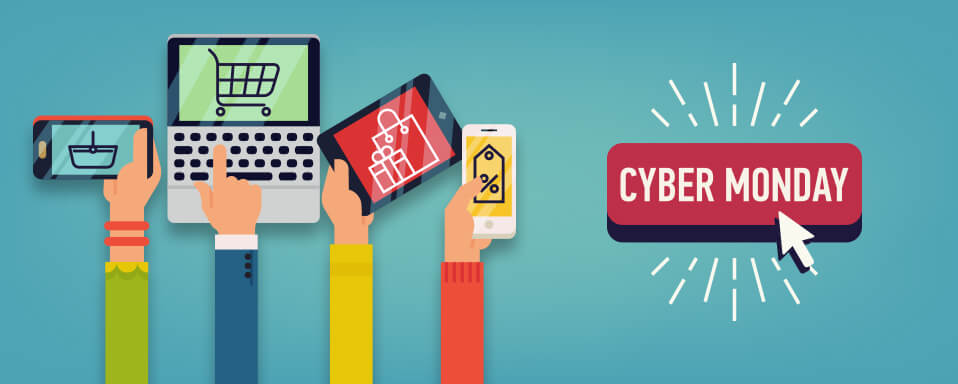 41. Best. (Cyber) Monday. Ever. (Lululemon)
(Source)
42. Cyber Monday: The Final Countdown! 60% OFF on Designmodo 🔥 (Designmodo)
(Source)
43. Pet parent, only a few hours left to enjoy 25% off sitewide! SHOP NOW! (PETCO)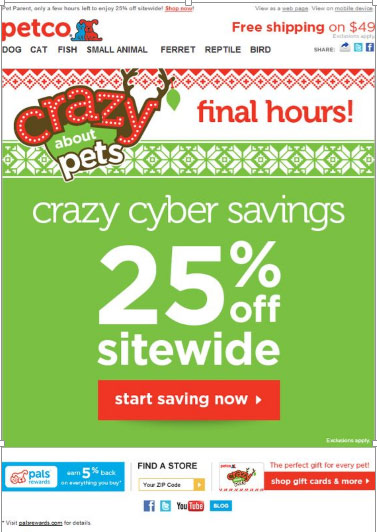 44. Exclusive Black Friday / Cyber Monday Super-Sale Deals! (GoCoffeeGo)
45. Cyber Monday Savings! Free Shipping PLUS Up to 25% Off (Disney Store)
46. Think fast. Cyber Monday is our biggest sale. (Adidas)
(Source)
47. Happy Cyber Monday, again (Google)

48. Don't miss out, it's almost over

49. Take a break from cyber Monday have some taco-bell

50. Score! It's Cyber Monday: Mystery deal revealed!

51. Just hours left of our biggest sale! (Udemy)
(Source)
52. It's GO Time (Fossil)
(Source)
53. 👾 Cyber Monday: 60% off – 24 hours remaining (Great Simple Studio)
(Source)
---
Best Holiday Email Subject Lines for Christmas and New Year 2022
Christmas and New Year are the two most important occasions during the Holiday Season. In 2018, U.S. households spent $1536 on an average during the Christmas holidays. It is interesting that 19% Americans spend their money during the holiday season on completely unplanned purchases. Therefore, email marketers must invest in email marketing to get maximum customers. Take a look at some best subject line examples that can amp up your open rate.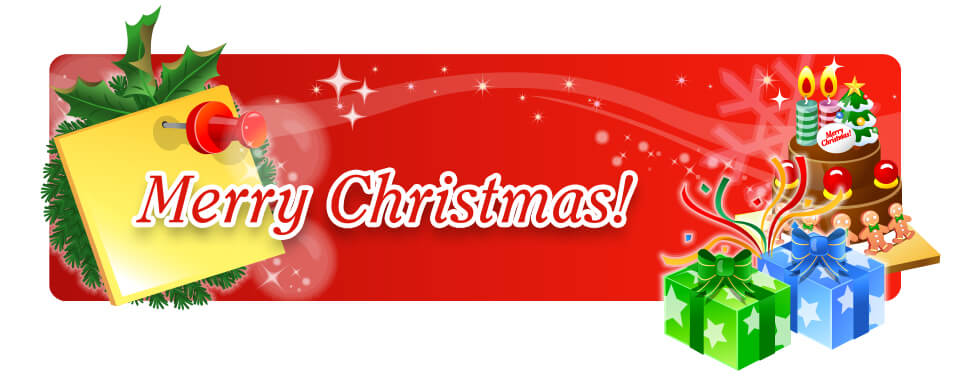 54. Hurry up! Use those plays in Starbucks (Starbucks)
(Source)
55. 🎅 Straight from Santa's bag. (Fleur & Bee)
(Source)
56. Family from Far + Wide, We've got the makings of your cozy Christmas morning (Terrain)

57. We're feeling very merry. Get 50% off your order. (Shutterfly)
58. Holiday Offerings at Captain Whidbey (Captain Whidbey)
(Source)
59. Making Christmas merrier since 1707 (FORTNUM & MASON)

60. You can still get it in time for Christmas.

61. Nature is a Gift: Blue goods for this Christmas (TWOTHIRDS)

62. Dog people give the best gifts.

63. H&M Home- A stylish holiday at home

64. Merry Crustmas! Surprise your family with a pizza dinner!
(Note: For pizza)
65. Want to impress someone with a perfect gift? 🎁 (MacPaw)
(Source)
66. Check your list twice: Tovala's the perfect gift for everyone on your list (Tovala)
(Source)
67. Disney Style – Heigh-Ho! Heigh-Ho! It's Off to Saks Fifth Avenue We Go!
68. Phrasee – Brace your elves
– It's time for some Santa Banter!
69. Sloth Santa's silly season sale.
70. Uniqlo – The turkey's all done — let's shop
– Santa, can you hear me?
– Let's catch up before Santa gets here!
– Resolve to look good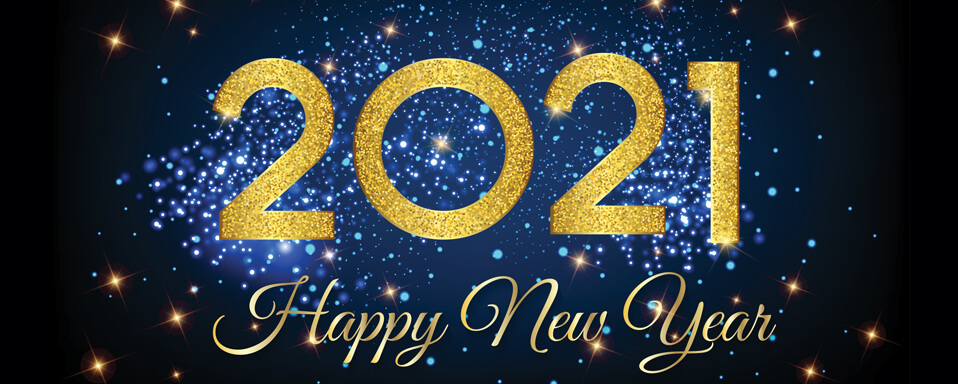 71. Get your New Year's resolution off to a new start.
72. New Year new me, blah blah sale is going quick.
73. Your wish list is about to grow.
74. Urban Outfitters – holiday stress level: zero
– new year, new neutrals
75. Welcome the New Year with bigger and better deals
Writing a subject line is an art. If you wish to make your holiday email marketing plan a success, jot down a really impressive subject line to increase email open rate; try these tips.
It's never too early to start planning your email marketing campaigns for the upcoming holidays in the year 2020. Get in touch with us for excellent email template design and coding services.