Labor Day is around the corner and as you all get ready to indulge in watching Labor Day Parade & wrap up your back-to-school shopping, Uplers dig out some awe-inspiring email inspirations to promote your Labour Day offers before you pack your bags to enjoy a quick vacation with your dear ones.
Kirkhams
Subject Line: Labor Day Sale Ends Soon – Spring 2016 Royal Robbins on Sale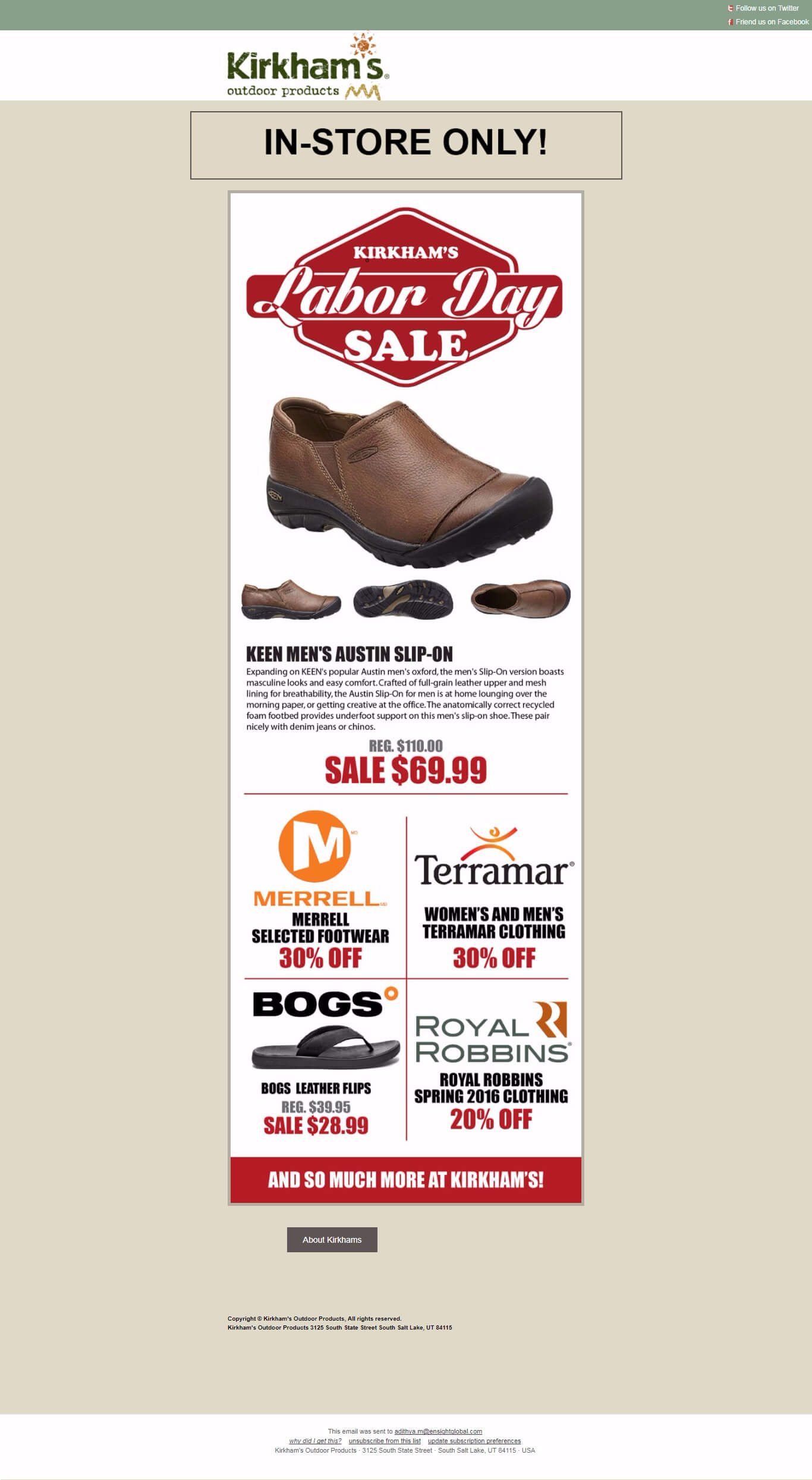 What Uplers Liked
Social Sharing Button in the header
Responsive layout
What can be improved
The information is in the form of an image but no alt-text provided
Option to view the email online
Hhgregg
Subject Line: ????, this is just to say thanks: Last Day for EXTENDED Labor Day pricing
Preheader: gregg's got appliances, electronics, furniture and more!

WhatUplers Liked
View in browser option provided
Preference Center link at the top
Images have appropriate alt-text
A good balance between text and images
Links to their blog before the footer
Social buttons and navigation menu in the footer
Responsive Layout
What could be improved
The terms & conditions in the footer adds unnecessary length to the email
Casper
Subject Line: Ahoy! It's the Casper Labor Day Sail.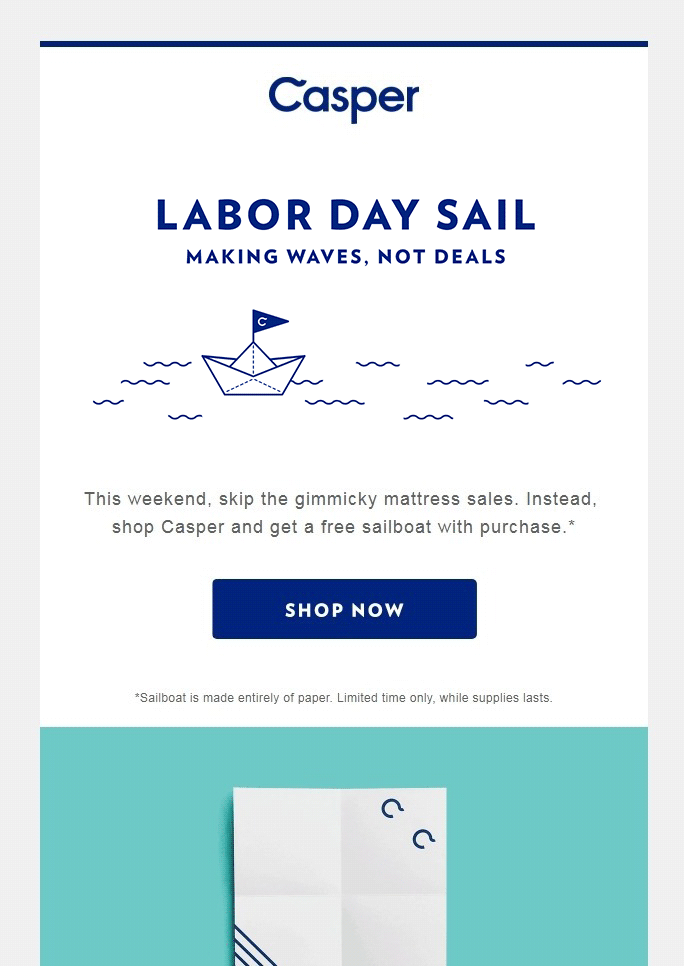 What Uplers Liked
The 2 set of GIF animations are a good value addition
Good balance of images and text
Responsive layout
Alt-text for all images
Overall clean layout with separated sections
What could be improved
Even though Outlook.com & Windows 10 mail support animated GIFs, it is advisable to add a view online option.
Illustria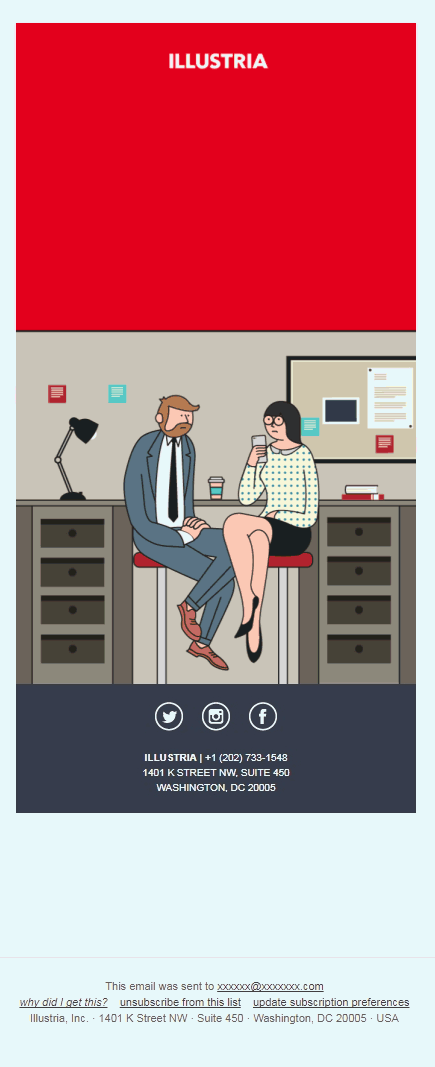 What Uplers Liked
No promotions or sale announcement; just plain hearted greetings
Alt txt provided
Social buttons in the footer
What could be improved
No view online option
The GIF could have been sliced in order to load faster
Local Flavor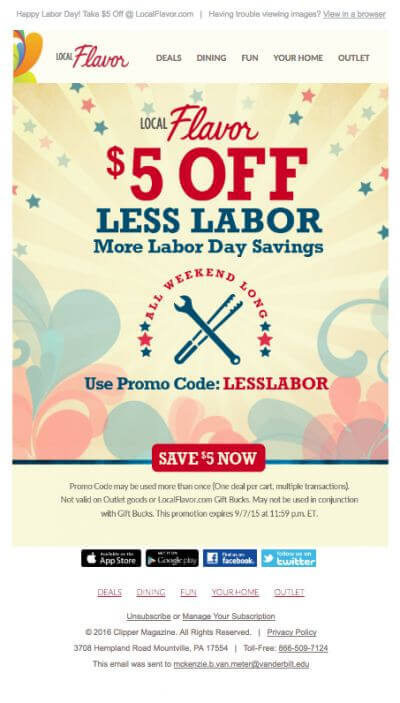 What Uplers Liked
Bright, colorful email
Navigation links in footer in case the image is disabled
Visual hierarchy is maintained
Preheader text connects with the email copy
What could be improved
The image may become illegible when viewed on a mobile device.
Wrapping Up
Feeling inspired to create your own Labor Day template but facing a resource crunch owing to people going on vacations, you can count on Uplers with your requirements.