The first banner ad was launched in 1994 by hotwired.com (now wired.com) as a simple banner that said "Have you ever clicked your mouse right here? You will". It redirected the reader to the AT&T landing page. Since then, banners in email marketing have evolved a lot. Today, we not only see banners in blogs, mobile, smart watches, social media but it's also widely used in emails.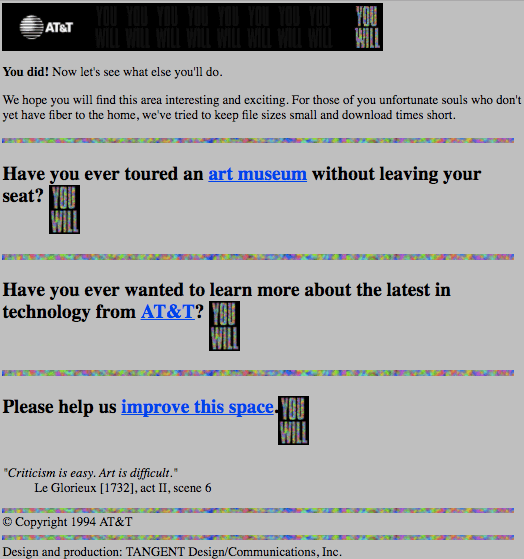 Many users hate banner ads and try to block them, but banners are itself a revolutionary concept. For the first time, a marketer could know how many people saw an ad and even know how many people interacted with it.
Banners can give impressive results if you set the clear objective and use the format that looks right. On the other hand, banners are surprisingly cost-effective and highly targetable.
How do Banners work?
Display ads like banners have the interactive capability that allows prospects to click-through and even divulge in engagement. This interactive nature of banners amalgamates two forms of marketing- the art of advertising and the science of direct marketing.
A great banner ad grabs the reader's attention and invites them to learn more about what's being advertised. They're bright, welcoming, and don't have much text. Rather than having a wall of text, banners work the best with images or multimedia.
Check out this banner ad as an example: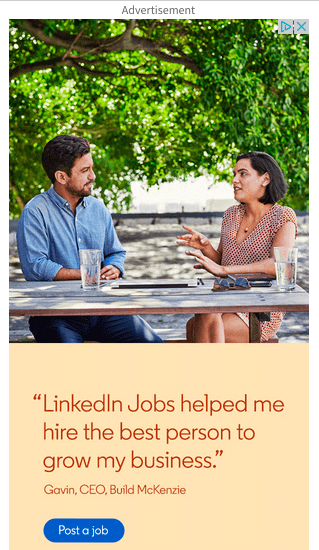 This is a great banner ad because the description is a testimonial from a professional, that builds credibility of the brand.
The high-quality visual proves that the service cares about seeming professional. Lastly, the CTA has text that leads you to act instead of saying "Click here to find out more!"
The sole purpose of a banner in email is to drive traffic towards the brand website. Therefore, a banner should be clickable.
The effectiveness of a banner is indicated through click-through-rates (CTR). For instance, one might say that a certain ad has a CTR of 3%. That means that out of 100 impressions delivered, the banner was clicked on three times. Therefore, the higher the CTR is, the more effective the advertisement is.
Take a look at the banner campaign done by Adobe. They have beautifully integrated words with creativity and maintained uniformity in logo placement, to bring out their brand. They are using the power of creating urgency that makes the user click on the banner ad instantly.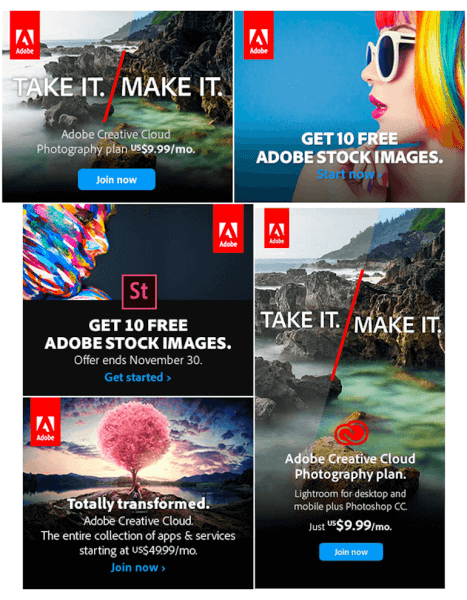 Banners not only create awareness about your brand but also generate new leads and give a clear path for interaction.
Debunking Myths and Misconceptions
Display ads have been around pretty much since the Internet has existed. However, banner ads are often considered outdated eyesores that people have learned to tune out. Click-through rates on banner ads have reportedly fallen to a meager 0.06% (way down from 44% on the first banner ad ever in 1994).
The most common misconception is that, banners have gone obsolete and do not yield any ROI. Banners may not be the final conversion point, but they do help get your customers there. It is an inevitable fact that banners do exist and matter in email marketing. Although there are a few reasons, marketers will not openly admit that banners are complicated, but if done right, they can fulfill their purpose.
Click-through rates
There are many statistics evidently speaking of declining popularity of banners, Although the banner CTR is not as remarkable as it was in the 90's, but one should also remember that poor CTRs are not only indicative of an over saturated market, but also of uninspiring banners.
So, when a well-designed banner is combined with a cross channel strategy, it can act as a great tool for business growth.
Ad blocks
In a bid for companies to quickly connect with consumers in the digital space, many inexperienced marketers inundated consumers with poorly targeted promotional ads. Frustrated with ads, internet users who spend large amounts of time online started looking out for ad blockers as a solution. The truth is ad blockers aren't marketer's enemy, bad banners are. Ad blockers are simply a reaction to annoying, irrelevant, and intrusive banners. In fact, the most popular Google Ad blocker only blocks the most aggressive pop-up ads and auto-play video content.
Moreover, several big companies like Forbes are asking their visitors to turn off their ad blockers to access their content.
Banner Blindness
Sometimes when the audience consciously or unconsciously ignores banner-like information, the banner ad becomes totally ineffective. Now there are two main reasons why this happens. One is that an Internet user has become so familiar with banner ads that the viewer automatically discredits such information as click-bait. The second reason is that the banner was simply unattractive.
How you can make the most of Banners in email?
As mentioned earlier, ad blocks are not your enemy. If you are confident in your concept and design, you need not worry. Banner ads are a blessing because you have the complete attention of the subscriber when they open the mail and a good banner will direct them to the CTA. Here are a few ways you can use banners.
Use Banners to Tell About Your New Product Launch or blogs
You can use Banners to announce about a new product or a service that you will be offering. You can let your prospects get a demo of the product, the product features and pricing. You can also include a CTA and link the website.
This Ebay banner ad has used an image and a trending cultural reference which is not an example of a great copy, but many people will also be able to relate to it. The CTA would lead the viewer to the blog at a single click.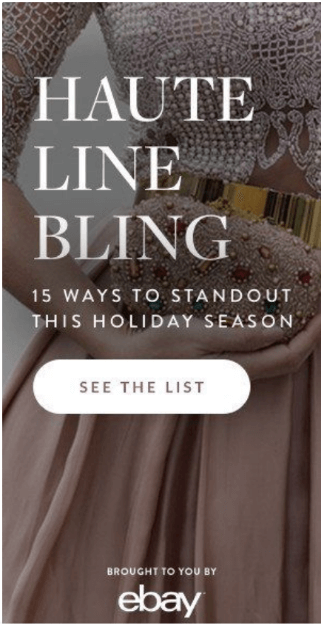 The Netflix Banner ad is not only teasing a new show they are introducing, but they are also subtly promoting that you will have to sign up to watch the show.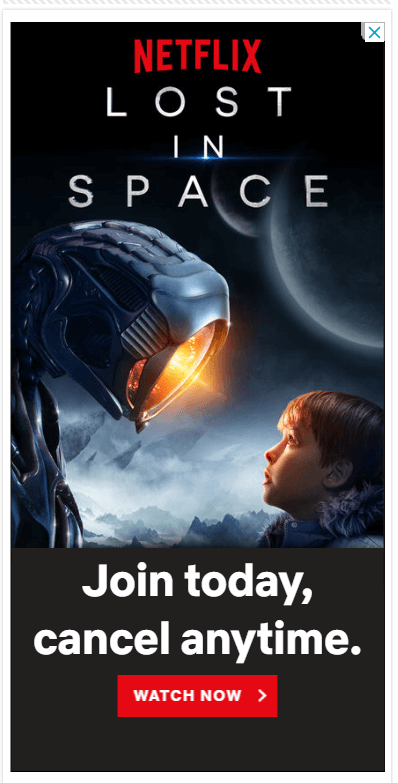 Use Banners to announce about Events
Highlight social events, conferences, trade shows, and other special occasions you're organizing or taking part in. By spreading the word about the events through banner ads, you will gain more awareness among your target audience.
The copy in the banners shares the event highlights, thereby piquing the readers' interest and enticing them to click. Using images of real people from the event instead of using stock images will give credibility to the banner ad.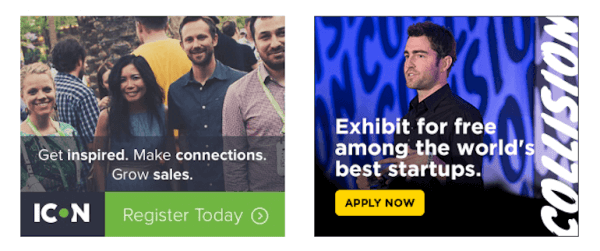 Use
Design a promotional holiday banner to build a stronger rapport with your audience. Include your clients in celebrations – be it a discount announcement or just a video greeting. Tell your subscribers that they are remembered, and you are taking an effort to tell them that.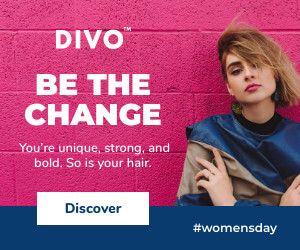 Divo has personalized their women's day banner with colors, fonts, and an image with a feminine touch. This banner has an engaging copy that invites the viewer to discover offers.
Use Banners to Tell About Your Webinar or courses
This simple yet effective Harley Davidson banner ad is straightforward, and the CTA is direct, and action driven. It provides basic information and a call to sign up to the academy for bike riding courses.

Use Banners to Share Testimonials from Clients
This InVision banner displays a testimonial from a professional from a reputable organization and appeals the reader on a personal level. The CTA is also clear cut and simple.
What can we do for you?
With email Uplers you can get personalized, high converting banner that will help you achieve your conversion goal effortlessly.
Recognize what will suit your target audience and select the format of the banner you need.
Static banners, as the name suggests, are pocket-friendly ads recommended for marketing experiments. These ads are subtle and at a lesser risk of getting blocked or overlooked.
The GIF file format in these banners create a slight animation which is compatible with most platforms and grabs the viewer's attention. They are a cost-effective way to advertise your product or service and also inform your target audience what you have to offer.
These banners have delivered high CTR and can be experimented with creative designs. Irrespective of the device used, these dynamic creatives have the potential to reach a larger audience across diverse segments.