As we enter 2022, online advertising with banners will become a critical aspect of business marketing strategy. Statista has revealed that digital buyers have increased from 2014 to 2021. As per The Global Internet Advertising Market Report, from Research and Markets, Internet advertising is all set to increase at a CAGR of 24.7% between 2020 and 2027. That reflects the huge scope of online advertising.
The Inception of Banners
Remember that urrrr EEEE urrr NNNGGGG CRRRRcrrrr KEEEEEEE grrr nnnnnng sound of the modem and the sloooow Internet connection in the 90s? At that time, there were simple image-based banners on the World Wide Web. Since then, computers and web browsers have become unbelievably fast. Consequently, it has paved the way for more advanced advertising strategies with interactive elements and animations.
Let me take you back in time.
Take a look at these banners. Do they ring a bell?


Yes, there was a time when advertisers exclusively relied on GIFs to draw the reader's attention.
These banners were certainly more noticeable but they would irritate the reader and compel them to close the window without even trying to know what the ad is about. Such fraudulent and spam ads were the reason why Internet users had to depend on ad blockers.
Over time, advertisers continued to experiment with newer file formats and Flash technology was born.
Macromedia launched Flash in the year 1999 and it managed to make a place in advertising as well as video streaming. Soon after, Adobe acquired Macromedia and made Flash all the more promising for advertisers. It facilitated the creation of interactive digital banners.
Unfortunately, the glory of Flash did not last too long and it had to leave the world of advertising.
As Flash encountered too many security breaches, consumed too many resources, and required third party software to view the files, it affected the reach of the banners. Consequently, it led to the downfall of the platform.
The Advent of HTML5 Banners
Just like the end of one thing beckons the beginning of something better, the discontinuance of Flash banners brought in HTML5 banners.
The beauty of these banners is that they can be viewed on all browsers without any compatibility issues.
Advantages of HTML5 Banners
1. You can view these banners on every browser and device irrespective of its version and screen size.
2. Unlike Flash, you do not need to install any third-party plugins to view these banners.
3. With the help of HTML5 code, you can design visually appealing banners without any compatibility issues.
4. These banners are lightweight and do not drain the battery of your mobile device like Flash did.
Applications of Banners
You can use banner ads for a number of purposes as discussed below:
1. You can use banners to promote your discount offer
Promoting discount offers is one of the most prominent applications of banner ads. Take a look at this simple banner by Adobe Creative Cloud. It is a minimalistic banner that clearly lets the reader know that they can save up to 65% on the product.

You can use something similar even if you belong to any other industry like eCommerce or travel. Just bear in mind that banner blindness is real and you must stand out to get a considerable click-through rate and conversions.
2. Advertise for your course with an attractive banner ad
Scaler Academy has designed a stellar banner ad that speaks volumes without any long copy. The banner informs the reader about the co-founder as well as the alumni. It will pique the subscriber's curiosity and entice them to book the free class instantly. This ad would work wonders for customer acquisition and help the brand in getting more leads.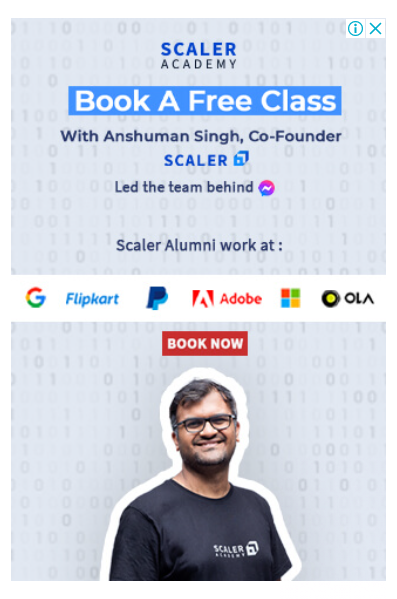 3. Banners can be used to get more readers for your content
How many times have you struggled for visits on an insightful content piece created by you? It is heartbreaking when you have invested so much hard work in an article, only to see paltry visits. That's where banners can come to your rescue.
Here's an example by the Comarch Group in which they have promoted their practical guide to subcontractor management.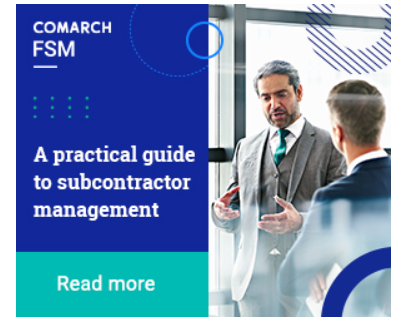 On clicking through the CTA, the user gets redirected to a dedicated landing page that looks like this: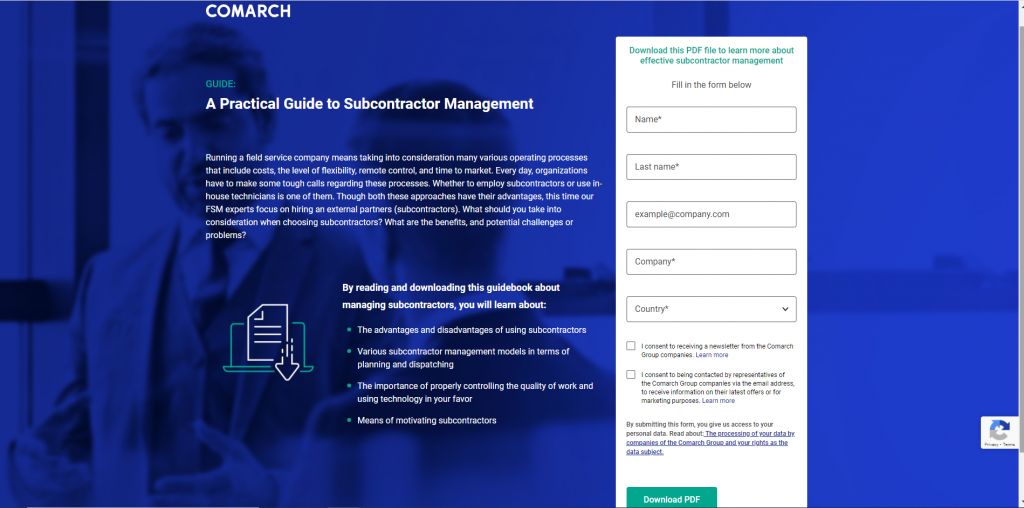 Just make sure that you choose the right platforms to showcase these display ads. Targeting the right audience is the key to getting your banners clicked.
4. Increase the Holiday sales through a banner ad
Divo has created a Women's Day banner that delivers a powerful message to the women out there. It is impactful enough to drive click-throughs and visits on their landing page.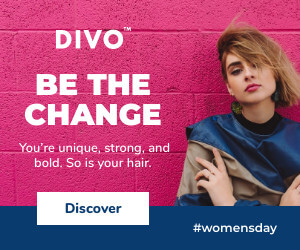 You can create such personalized banners for different Holidays to generate maximum conversions. People are most likely to spend on such occasions and a well-designed banner can work as the push they need.
5. Share testimonials with the help of your banner
There are several companies that offer a paid space to display an ad on their websites or in their email newsletter. You can use this opportunity to share testimonials and get more users for your product or service.
Here's how Invision has aced this trick and endorsed their free trial.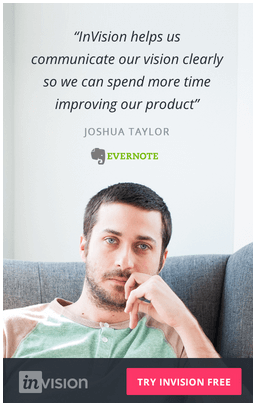 Having discussed the top 5 uses of display ads, let's move on to the banner trends we can look forward to in 2022.
Banner Trends That Will Stand Out in 2022
There was a time when brands found it really daunting to use banners. However, with time, technological advancements made it one of the most cost effective channels for marketing professionals.
Let's discuss how you can use banners to their maximum potential in 2022.
1. Personalize the display ads
80% of shoppers make the purchase only for the personalized experience.
60% of customers become repeat buyers if provided with a great shopping experience.
These figures make it evident that you ought to personalize your banners too if you want them to work. Remarketing will also be a popular display advertising trend in 2022. You can use cookies to collect the user information like their demographic data, interests, product preferences, and browsing history. According to these insights, you can retarget your prospective customers with banners that would tempt them to purchase. Alternatively, you can also target the keywords that customers use in their search engine queries. Based on this, they can create better and high-converting banners. Some marketers even use Artificial Intelligence to display the most relevant ads to their audience.
2. Create mobile-first banners
I didn't want to bring up this word but COVID-19 pandemic has changed the dynamics of marketing. Owing to the lockdowns, your customers are spending prolonged hours on their mobile devices. As a result, there has been a steady rise in mobile shopping. Statista reports that mobile advertising spend will reach $308,182 by the end of 2022 which is almost $25000 more than that of 2021.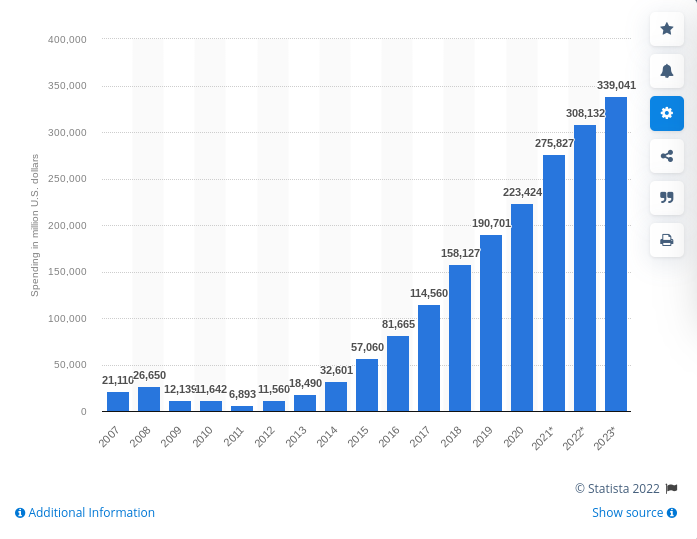 Banner ads will have to be location-focused to cater to the customers on the go.
3. Incorporate visually attractive elements in your banners
While the banner copy has to be personalized, its design should exude creativity and grab the reader's eyeballs. You can use a vibrant static image or sophisticated GIF animations to get the readers to click-through your ad.
Take a look at how Iterable has created two different versions of their banner ad. The first banner is a static image while the second one is an animated ad. Both the designs look consistent and are perfectly in sync with their brand personality.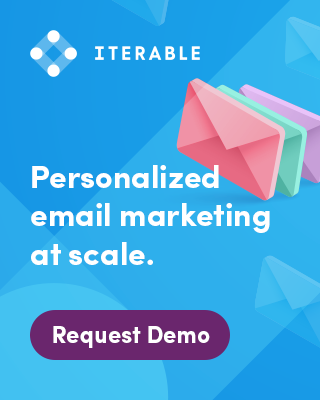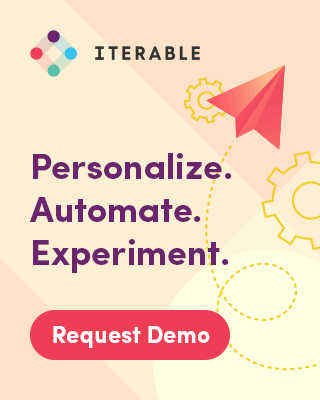 Both these ads take the user to the same landing page that allows the user to request a demo just as the CTA suggests.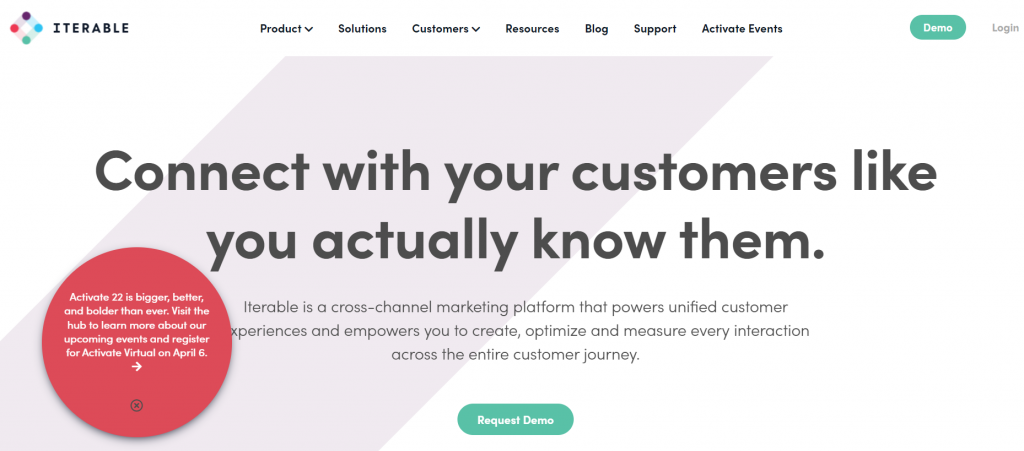 4. Try out videos in your banner ads
Video continues to be the fastest-growing format in banner advertising. When used correctly, videos can create a rich experience for the customer and take the engagement to a whole new level. Moreover, your prospects and customers will remember your message when it is conveyed through a video.
You can use a tool like Creatopy to prepare video banner ads and leave a deeper impact on your readers.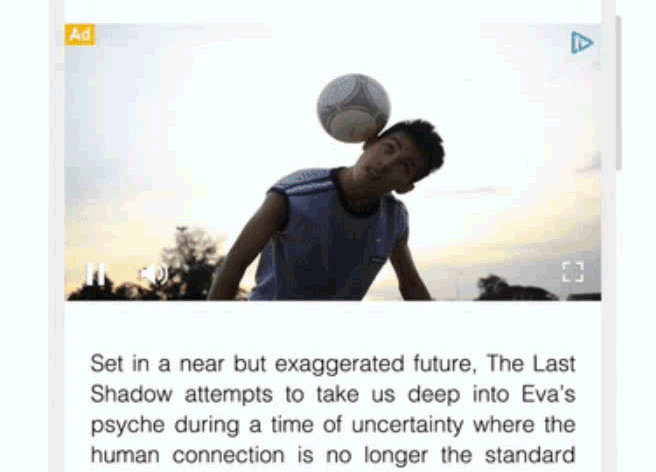 How can Email Uplers help?
With Email Uplers you can get personalized, high converting banners that will help you achieve your conversion goal effortlessly.
Recognize what will suit your target audience and select the format of the banner you need.
Static banners, as the name suggests, are pocket-friendly ads recommended for marketing experiments. These ads are subtle and at a lesser risk of getting blocked or overlooked.
The GIF file format in these banners create a slight animation which is compatible with most platforms and grabs the viewer's attention. They are a cost-effective way to advertise your product or service and also inform your target audience what you have to offer.
These banners have delivered high CTR and can be experimented with creative designs. Irrespective of the device used, these dynamic creatives have the potential to reach a larger audience across diverse segments.