Email marketing expenditure has reached a whopping 350 million US dollars in 2019. This fact clearly proves that Email marketing is one of the main marketing channels on a global level. In fact, with the number of global email users projected to reach a huge 4.48 billion by the year 2024, marketers across the globe are building smarter email journeys.
This is where Salesforce Marketing Cloud comes in handy. It is one of the leading email service providers used by marketers. To put it in other words, Salesforce Cloud experts, by incorporating AI into email marketing strategies, facilitate the delivery of predictive and personalized email journeys on a large scale. As a result, it doesn't only lead to more engagement and conversions but also increases any business's brand loyalty and ROI. Here's a chart to show the varied benefits of incorporating AI within email marketing.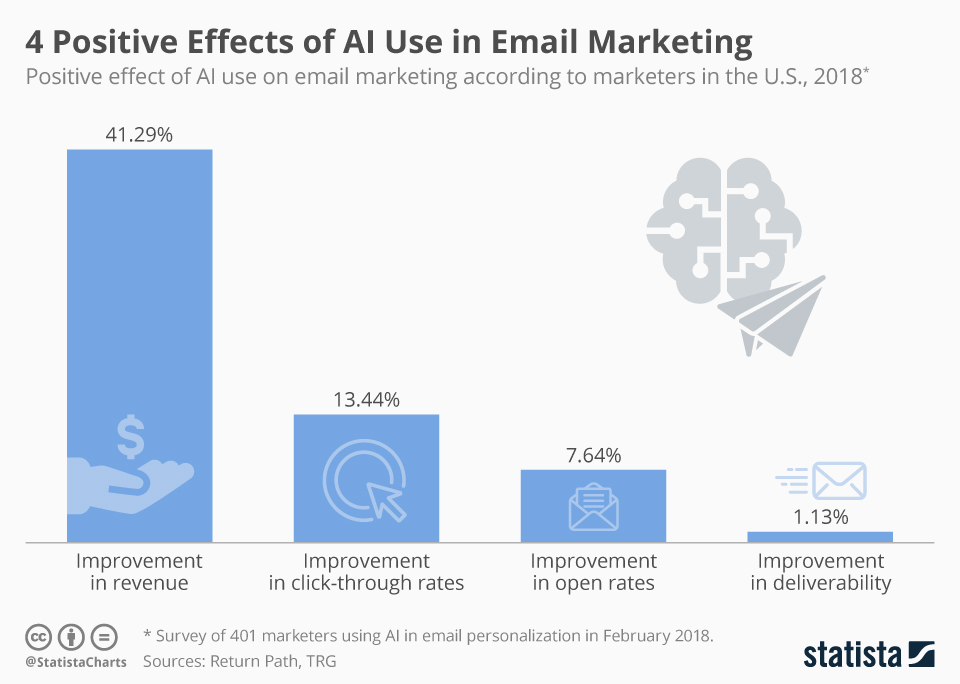 Therefore, if you wish to have an edge over competitors, it is high time you make use of Salesforce Marketing Cloud along with AI for facilitating smarter email journeys. Want to know the advantages of Marketing Cloud that can help you ace your email strategy? Take a look.
Deliver smart and predictive content to your customer base
Marketing Cloud gives you the option of using various email marketing software to automate relevant messages throughout the customer journey. From drag and drop tools for creating engaging emails and making use of dynamic blocks for personalization to leveraging predictive content and predefined event triggers, Marketing Cloud can help you do it all.
Track and optimize email campaigns
Real-time tracking and graphical reporting assists in keeping the tabs open for every email campaign and transactional messages. In addition, with built-in features of A/B testing and integrated predictive intelligence along with leading email deliverability tools can help you make the most out of your email campaign while boosting your ROI.
Scale-up capabilities
Marketing Cloud can help you scale your marketing capabilities by letting you send millions of emails in a matter of a few seconds. It can even help you add new customer communication channels to your brand strategy.
Send emails effectively
The drag and drop segmentation and automation tools help you in moving your customer's journey forward. In short, it facilitates timely communication with your subscriber base and keeps you connected with them, always.
Target your audience base
Marketing Cloud helps you filter your subscriber base easily. As a result, you can send targeted email messages based on any customer data.
Now, since you know the benefits of using Marketing Cloud for streamlining your email journey, the next step is to dive deep into ways and tips that can help you create an intelligent email journey for your business. Here's how you can do it.
1. Keep your data ready
A clean, well-organized and updated database is something that Salesforce Marketing Cloud and AI require for smooth functioning. Therefore, make sure you maintain the records and always keep your data ready. You can do so by keeping a close look at how you are collecting, storing and using the data. In short, you need to manage your data by effectively keeping an eye on your CRM platform and subscriber data.
While collecting data on usual days might not be a tough task, it is the holiday season that makes the whole data collection task tedious. In this context, you must know that Salesforce recorded a huge data collection of 10 billion during Cyber Monday along with a data of 62 billion during the whole Cyber Week. Such an immense amount of data, if managed the right way, can give you a lot of opportunities to create, optimize and expand your customer journey while drawing insights and setting goals.
2. Come up with a plan
With artificial intelligence standing out amongst the fast-growing sales technology, its use is certainly growing day by day.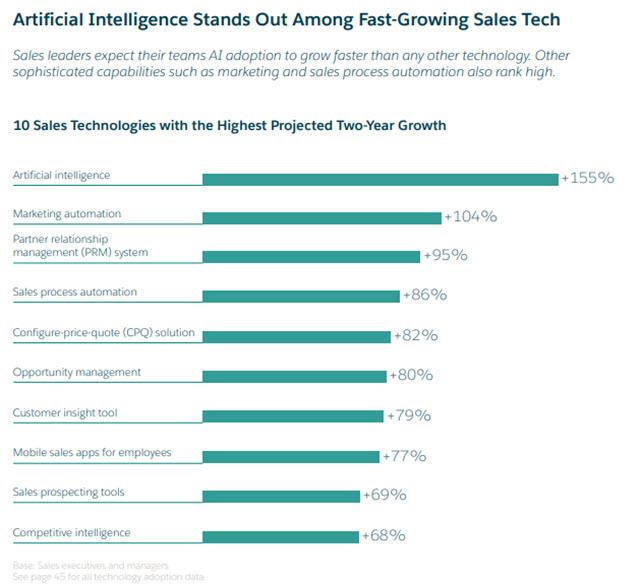 Moreover, with Salesforce being one of the earliest adopters of AI capabilities and technology, the Salesforce Marketing Cloud experts are making extensive use of AI with content personalization, predictive analytics, content optimization, and segmentation.
In addition, 22% of marketers are already using AI-based applications. And, if that's not enough, 57% of marketers are planning to use it in the coming two years. Moreover, with Salesforce capturing 19.5% of the CRM vendor market, it is high time you invest in this intelligent technology and facilitate smarter customer journeys.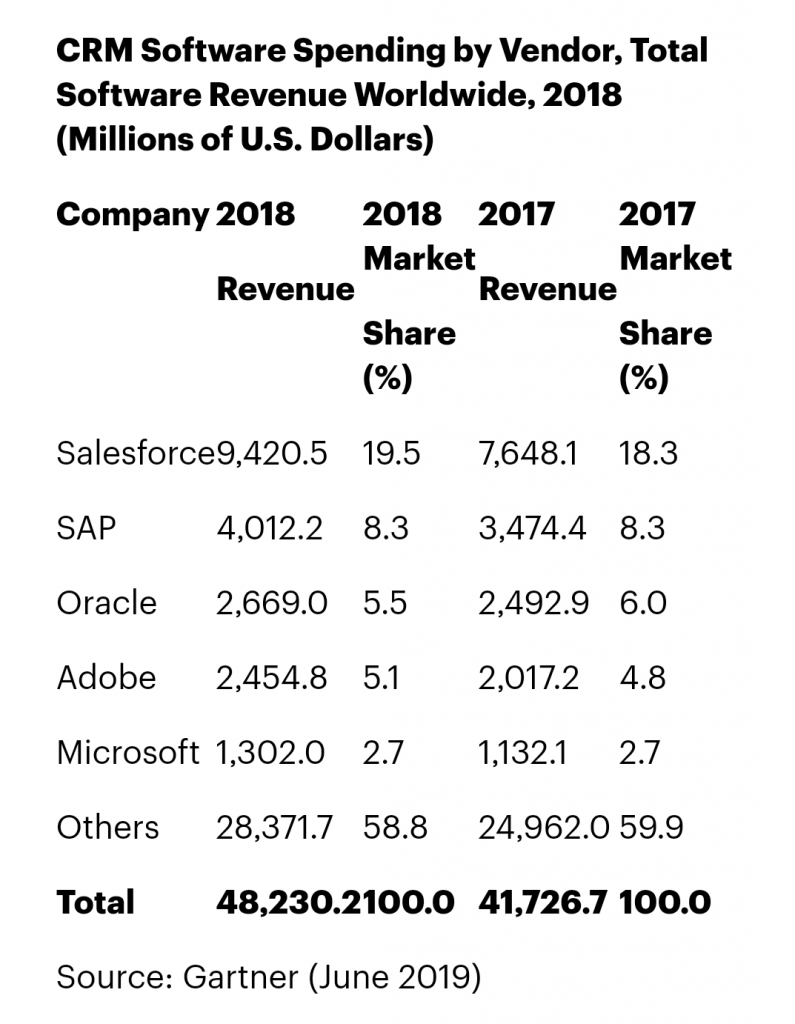 However, before you take this plunge, it is critical to know and understand how it is going to support your marketing vision and goals in the long run of business. This is where making an intelligent and concrete plan can help you. It would give you a clear idea about when and how you can leverage AI and automation through Salesforce Marketing Cloud for maximizing your customer reach. For instance, if you see high cart abandonment rates in your analytics, come up with a plan for using an abandonment email series. You can make use of predictive product recommendations and personalized offers to bring back lost buyers while retaining the existing ones.
So, the bottom line is, planning is the key to email marketing success when it comes to facilitating smarter email journeys through Salesforce Marketing Cloud.
3. Get hold of machine learning
Machine learning can be a game-changer when it comes to creating smarter email journeys. It has the ability to make predictive and personalized recommendations while helping you know your customer base better. That's the reason 45% of marketers are already deploying machine learning for enhancing customer engagement in their organizations.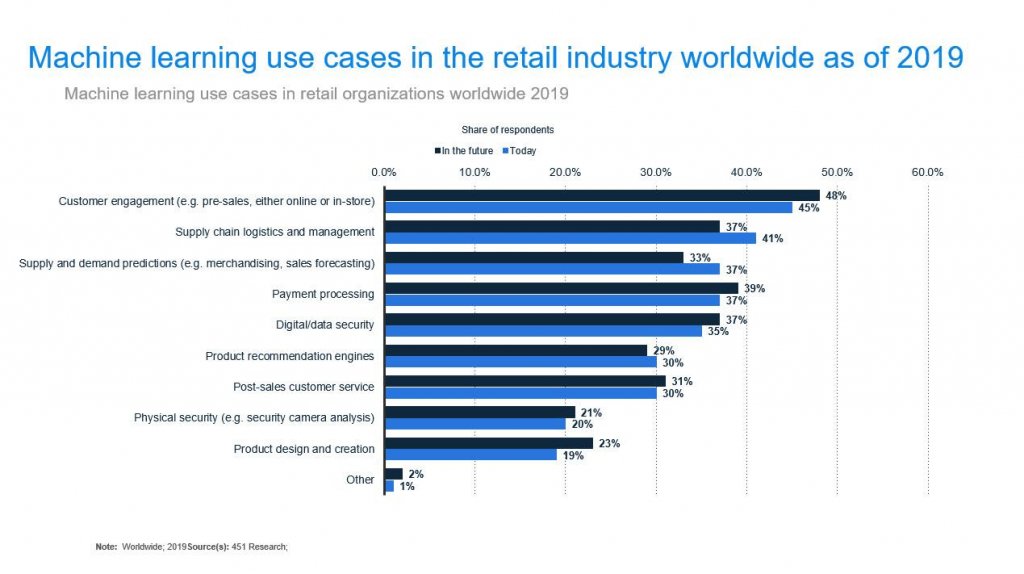 In this context, you can make use of Salesforce Einstein. It is a smart CRM solution that's leveraging machine learning by making use of:
Predictive scores
Predictive scores help a marketer know about a customer's engagement with an email along with their purchasing behavior. This, in turn, allows marketers to get hold of the factors facilitating customer engagement which ultimately leads to better anticipation of customer needs.
Predictive Audience
It helps marketers build audience groups with the same set of common behavior, thereby encouraging effective customer engagement.
Automated Send Time Optimization
It assists the marketers in delivering messages to customers at a time when they are more likely to open and engage with it. As a result, it leads to an optimum increase in ROI.
Engagement frequency
The Einstein Engagement frequency gives marketers a clear idea about the exact number of emails that need to be sent to keep the customers engaged.
Content tagging
The Einstein Content Tagging makes use of image recognition to automatically tag a lot of relevant images to help the marketers find the best images and save their time.
Wrap up
With Salesforce Marketing Cloud offering a variety of artificial intelligence tools to create a smart email journey, you would be able to improve your conversion rates and consumer response rate. In addition, it would help you build a long-lasting and enduring relationship with your customer base through personalized, effective and timely email content.
All in all, the Salesforce marketing cloud has always been a step ahead when it comes to growth, innovation, and foresight. In fact, Marketing Cloud when combined with AI, can help you extract the CRM data seamlessly and facilitate the sending of segmented, targeted and triggered email campaigns. Remember that email marketing, if done properly, is worth all the effort. So, start doing it right away, make your email campaign smart with the tips mentioned above and see how it brings the best out of your business.