As David Newman says, "Email has an ability many channels don't: creating valuable, personal touches – at scale". And when it comes to Travel Agencies & Services industry, according to Email Metrics Benchmark Study it receives 56.7% email open rate, highest amongst other 17 industries included in the study.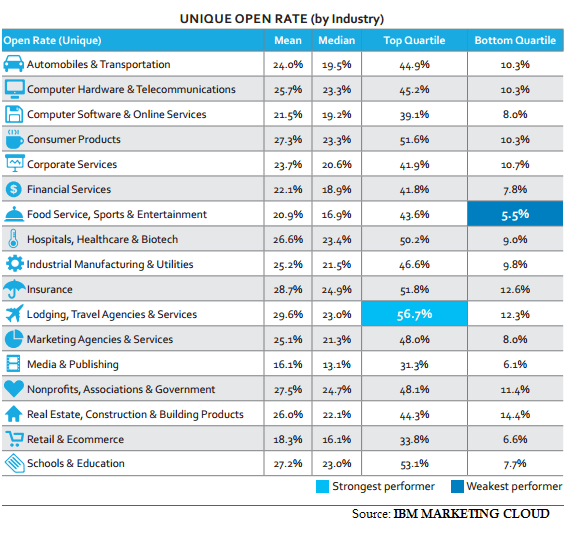 In this blog, we shall check out what should be done in order to stay ahead in the race with automation.
The smarter travel companies are now setting up automatic email campaigns that trigger after an action taken by a user. You would ask, why automation? That's because email automation helps to send out timely, relevant, and personalized emails to subscribers. Such emails have a greater chance of being opened and clicked, thus increasing the likelihood of generating revenue for your business.
To render you some help, we've sorted out the types of automation emails that are sent by travel agencies, and also added Email Inspirations to lighten your workload:
1. Welcome Email
A welcome email is a brand's first communication with the newly joined subscriber. It is thus very important that you design an attractive and engaging welcome email. Images always work, especially for the travel industry which thrives on attracting travelers through images of awesome places and hotels.
Secret Escapes uses an amazing hero image. Since it is their first communication with the subscriber, they have written about who they are, what they do and what makes them different. While the subscriber can easily change the username and password, they can click on the View Current Sales CTA to check out the new sales.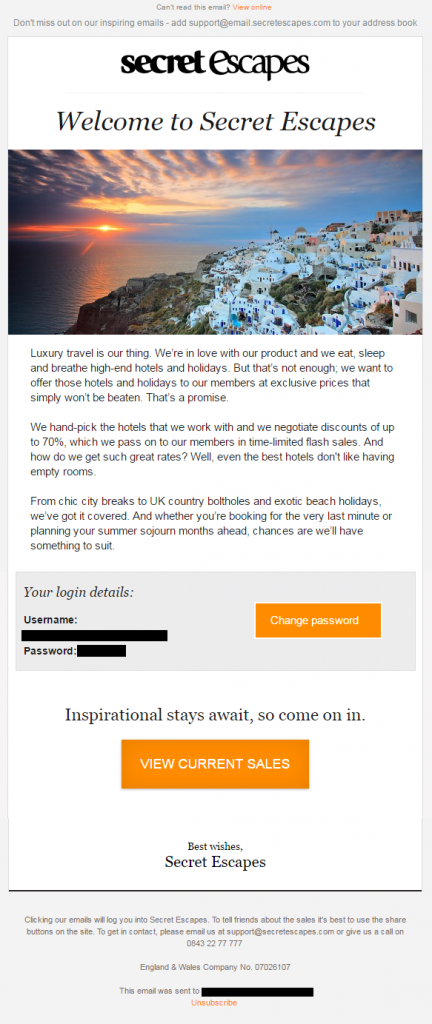 2. Promotional Email
Promotional emails need to be persuasive as they are lead nurturing emails that engage subscribers, taking them towards the convert stage.
Check out this promotional email by Butlin's. The title which reads 'Your Five Minute News to Delight and Amuse' sums up for what the email is about. From stories to experiences and a video to enhance user experience, this is one really nice promotional email.

4. Pre-arrival Email
Travel companies can go the extra mile and make customers feel exhilarated around the time of their holiday. Setting up an automation as a pre-holiday campaign to create a sense of excitement about the trip, can be a great idea. Let's see how it works: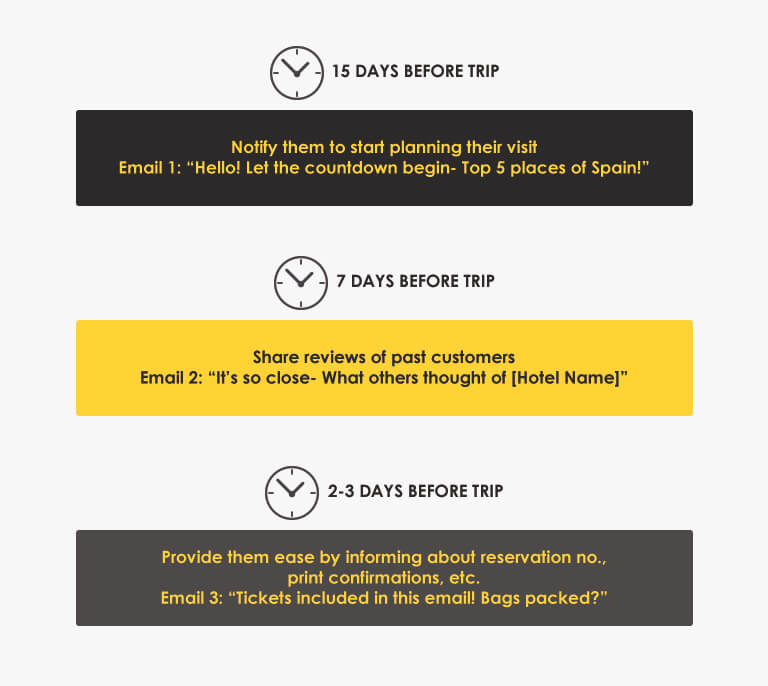 You might not see an immediate impact of this on booking numbers but will certainly make more customers to be loyal and visit your website frequently. It's these little things that matter & count!
Below is an apt sample of pre-arrival email, wherein all the information is taken care of with much needed courtesy- first name personalization plus the facility to start planning your stay- just perfect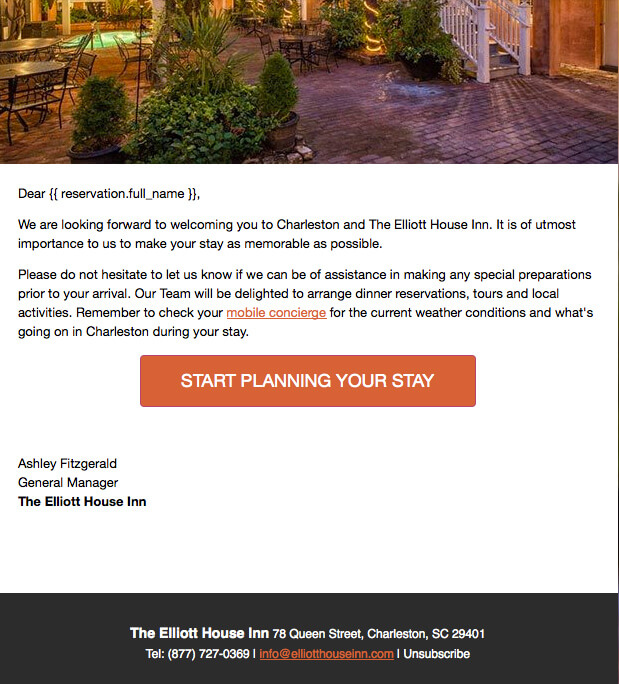 Check out how you can go about with your emails when a subscriber has been converted: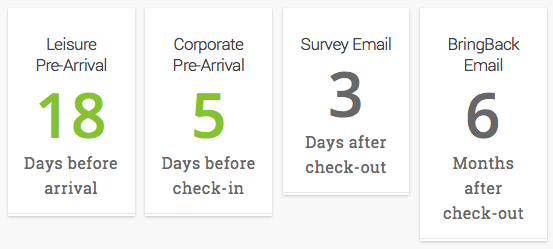 What's clicking with the millenials?
What is it that the millenials like? It's very important to understand what your prospective customers are looking for in your emails.
Check out how you can incorporate two important elements that enhance customer experience:
Real-time Emailing
For enhancing engagement with interactivity in email, many tourism and travel companies have started offering real-time messaging.
Many airlines have switched over web cropping to offer customers an opportunity to select their seats within an email. They can actually see which seats are available and which ones are taken at that point in time.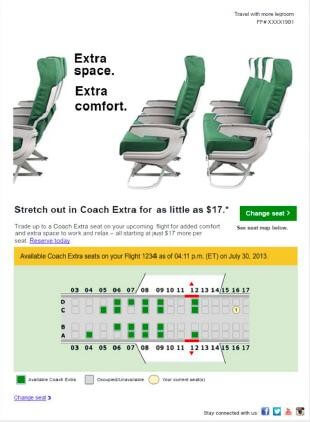 Personalization
Sending emails with first name personalization is something that email marketers have been doing since quite some time now. Using dynamic content based on demographic data like age, holiday preferences, search history, etc. can help a great deal in taking personalization to the next level.
According to Statista, personalized messages get 18.8% open rate as compared to 13.1% for messages without any personalization.
The following email from Sun Holiday is an email sent by the travel company after a certain Mack dis check out a particular holiday package but didn't book. It's like a cart abandonment email but personalized to the core.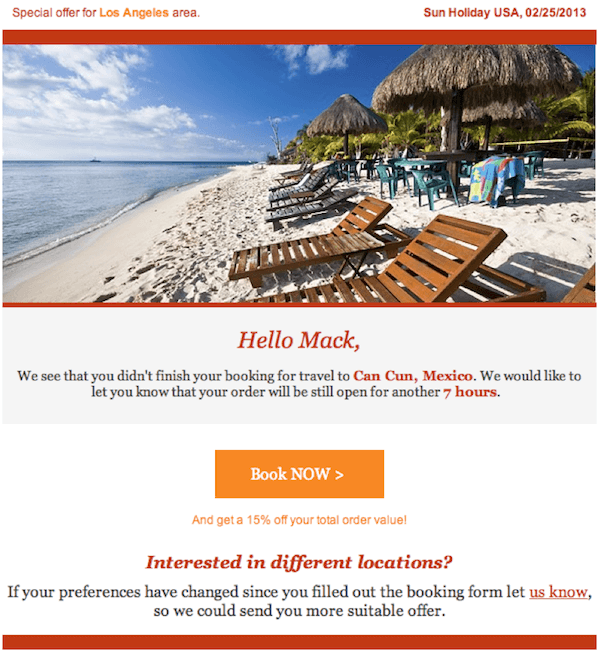 So what else can you do?
Travel industry newsletters run the gamut when it comes to email design. Don't miss out any opportunity to gain customer feedback with a questionnaire and an incentive to book a trip again. Travel industry is dab hand at all this as they know the value of customer feedback and testimonials.
BONUS TIPS: How to grow your email list
Excite wanderlust with pictures and videos of picturesque destinations.
Establish yourself as the travel expert when you send out professional newsletters filled with travel tips.
Motivate more bookings with latest news of great vacation deals.
Bear in mind, even if you're not implementing these tips, your competition probably is. What are your favorite travel brand email newsletters? We'd love to know….