According to Deloitte's annual holiday forecast, holiday spending this year will witness a rise of 4-6% over last year. Subsequently, this will make 2022 the biggest holiday season ever in recorded history. Now, this development holds immense significance for businesses across the globe. Why? Because if they play their cards right, brands can capitalize on this generous spending sentiment and convert the busiest time of the year into the most lucrative one for themselves. In this endeavor, email, undoubtedly, will be their weapon of choice. Courtesy of its stellar ROI, impressive market penetration, and other similar virtues, this channel presents them with their best shot at claiming the juiciest slice of the holiday season revenue pie.
Given countless marketers will be hopping on the email marketing bandwagon to realize their holiday season aspirations, what can you do to make your campaigns stand out? Well, you have quite a few techniques to choose from, but one of the most potent ones is leveraging email automation effectively. From building solid customer relationships to boosting your revenue, automation can prop up your holiday campaigns to dizzying heights of success. Today, we talk about five email automations every business must embrace as part of their holiday season preparations. Dive in to discover!
1. Welcome Emails
I realize that you might already be pretty well-acquainted with the grammar of welcome emails, but here's the thing: holiday season welcome emails are a whole different ball game altogether. You see, during this time, you'll find your email list being populated by a ton of "seasonal subscribers"- people who have hopped on solely to avail of your holiday offers and are less likely to continue their association with you post that. So, logically, the manner in which you welcome these folks is going to be different than what you would adopt normally.
Here are some pointers you can keep in mind while crafting these holiday emails.
Be clear about your objective. Ideally, this brand of welcome emails should cover two- showing these seasonal subscribers what they came looking for, and trying to convert them into recurrent customers.
Get straight to the point with your copy. Other than a line or two of customary greetings, look to it that it largely talks about the holiday offers you have in store.
Try to draw them in visually by making your welcome email design holiday-themed. You can achieve this easily by implementing colors, symbols, and icons that are frequently associated with this time of the year.
Make your subject lines catchy. If you fail to invoke curiosity or stir emotion with your subject lines, you are going to have a tough time getting new subscribers to open your emails.
Include a special offer. It could be anything- a monetary discount, a gift coupon, or even free shipping. Let them know that they made the right call by subscribing to you.
Invite them to read your blog, follow you on social media, or check out your customer testimonial section. This is to show them the parts of your brand that exist beyond the holiday offers and foster an active interest in the same.
Ensure your emails contain clear instructions regarding unsubscribing. As I said earlier, seasonal subscribers don't sign up with the intention of sticking around for long. And despite your sincere attempts at converting them into regulars, you won't always taste success, right? So, the right course of action is to make sure that subscribers have full clarity as to how they can opt out or unsubscribe from your communications. Remember, if they feel they are being force-fed your emails, they'll spare no time in blocklisting you or reporting you as spam.
On the automation front, you have to make certain that anyone who subscribes to your brand during this corridor receives these holiday-specific welcome emails and not your regular ones.
Take a look at these examples to get a clearer idea of things.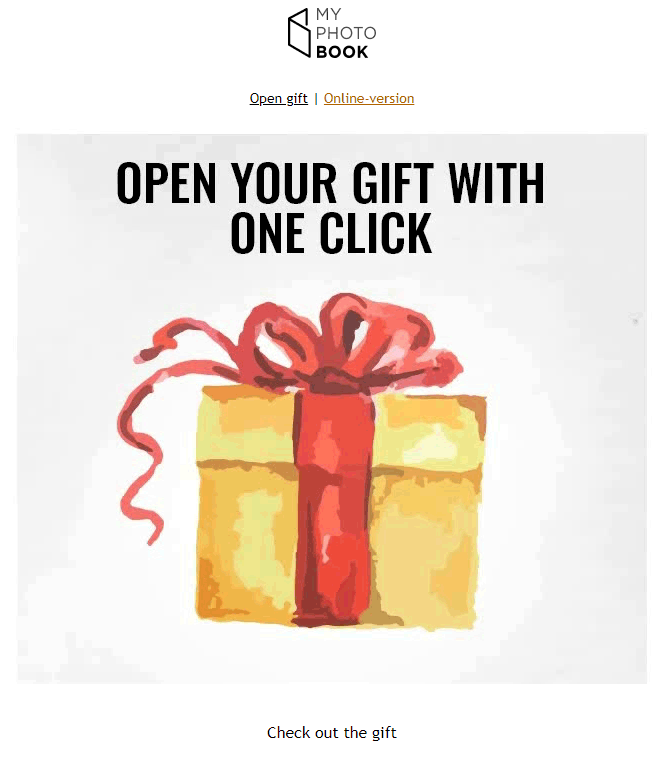 2. Abandoned Cart Emails
I hate abandoned carts. You hate abandoned carts. Everyone hates abandoned carts. One of the most frustrating things about the holiday season is that it forces you to contend with a higher volume of abandoned carts than usual. Out of no fault of your own, of course. It is just a direct consequence of the high traffic your brand will experience during this time. Amidst this, you must not lose sight of what's vital- recovering lost sales. And that can only be achieved by setting up a reliable cart abandonment workflow.
What makes a winning cart abandonment email, you ask? Take a look.
If your first cart abandonment email fails at eliciting any response, don't be disheartened. Remember, these emails work when executed in a series. Hence, it's best to plan them that way from the outset. That way, you'll be able to keep your cart abandonment emails from sounding redundant too. For instance, in your first email, you can simply remind them about their abandoned cart. In the next one, you can nudge them to complete the purchase, and in the following one, you can perhaps offer them an incentive to push them in that direction. Phasing out your abandoned cart campaign across a series of emails significantly improves its success rate.
Make sure you get your timing right- this point is actually a logical continuation of the one above. Now that we know we have to send a series of cart abandonment emails, the next question that arises is this: what interval should be kept between two successive emails? While the answer to this is rather subjective, I'm going to tell you what works for most- send the first email within a couple of hours post abandonment. The idea is to spur them into action while the memory of the cart is still fresh in their mind. If that doesn't do the job, wait for at least 12 hours before sending the next one. And if that happens to meet a dead end, too, then no less than 24 hours before sending the next. Getting your timing right is crucial, for sending too many emails within quick succession can make you come across as uptight, thereby damaging your brand reputation.
Always include the image of the abandoned product (or products) in the email. It is always safe to assume that the visitor forgets about the product the moment they bounce off your website.
Here are some examples to fill you with inspiration.


3. Re-engagement Emails
Nothing makes you give your email list a good, hard look than the arrival of the holiday season, does it? You do so to identify contacts who have been inactive for a while now, and then you set about re-engaging with them. Why? Because come holiday season, you need as many active and responsive subscribers on your list as possible.
So, how can you create an impactful re-engagement campaign? Take a look.
Reiterate your value proposition. If you wish to revive your past dynamic with these subscribers, you first need to remind them why they grew so fond of you in the first place.
Don't treat these subscribers as new customers. I know this sounds like fairly trivial advice, but a lot of brands make the mistake of starting from scratch with their inactive customers. Keep in mind that these folks are already well-versed with your brand mission and your offerings. All you have to do is bring back to life their purchase intent. So, frame your copy accordingly.
If you have added new products or services in the time these subscribers had gone missing in action, look to it that you highlight them in your re-engagement emails.
These examples best encapsulate the points discussed above.


4. Product Launch Emails
If you haven't set up a product launch email automation, consider your holiday email marketing planning incomplete. The holiday season is THE time of the year when every business out there launches multiple new products into the market. If you haven't set up an automation to tell your customers about the same, aren't you losing out? Product launch email is an umbrella term; it needn't necessarily be confined to new products alone. You can also use them to announce any new upgrades you have made to your existing line of products. Want to build ample excitement for your product launch emails? Consider sending a series of "pre-launch" emails in advance.
Here are some product launch emails you can borrow a trick or two from.




5. Post-purchase Emails
Launching new products during the holiday season is alright, but you also need to monitor how your audience is responding to it, right? That's exactly what makes post-purchase automations absolutely critical in the scheme of things. These emails will help you understand the pulse of your subscribers and resolve chinks, if any, in your armor at the earliest.
Keep these pointers in mind to drive the maximum results with your post-purchase emails:
While sending a post-purchase email to a first-time buyer, consider offering an incentive to drive their next one.
Let these emails be spaces where you express your gratitude (for the purchase) and solicit your customer's feedback. Don't give in to up-selling or cross-selling over here, it might put off your buyers.
Reaffirming your customer's purchases is a good way of getting them to come back to your store. And what's a better way of doing that than including social proof in your post-purchase emails?
Take a look at these examples.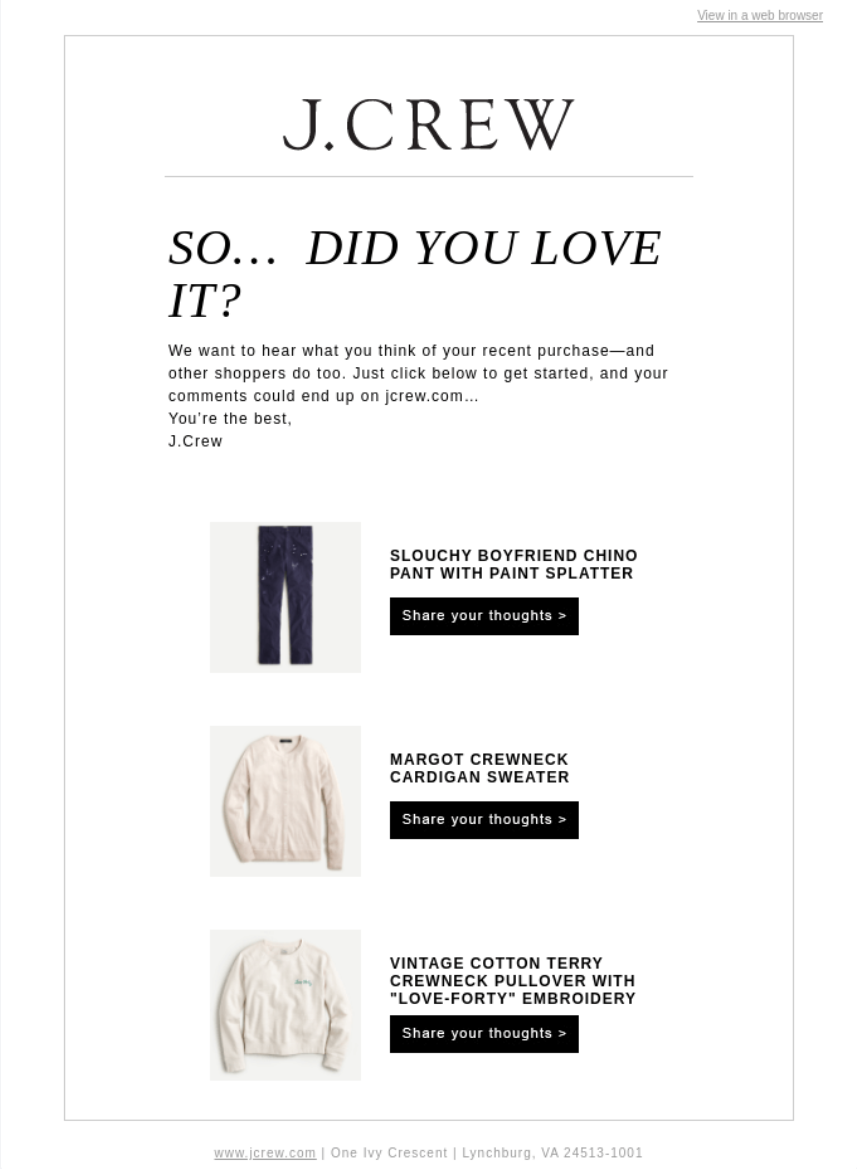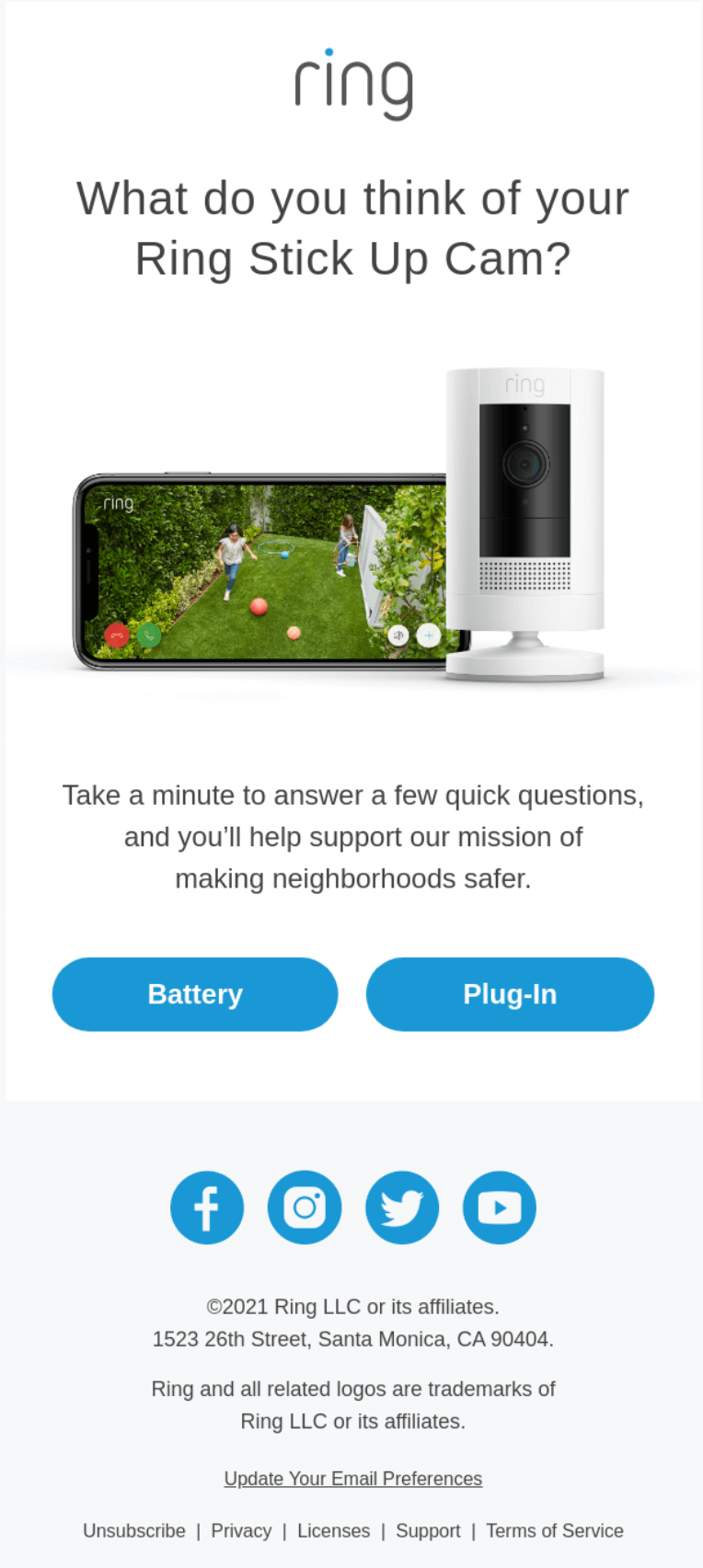 Wrapping It Up
While there are many other email automations you can set up for the holiday season, these are the ones, I feel, are absolutely non-negotiable. We hope the insights shared above help you leverage them to the fullest.