Expert Interview Series: Part 5
The email ecosystem has traversed through several changes in the past few decades. From embracing the design versatility introduced to email via HTML coding to animation to in-email interactivity, we've seen all of this and more take email to greater heights with each passing year. But what's in store for the email world in 2022? We spoke to our in-house email geek Mrugesh Dabhi to find out what email trends he thinks will dominate in 2022.
Here's the detailed conversation…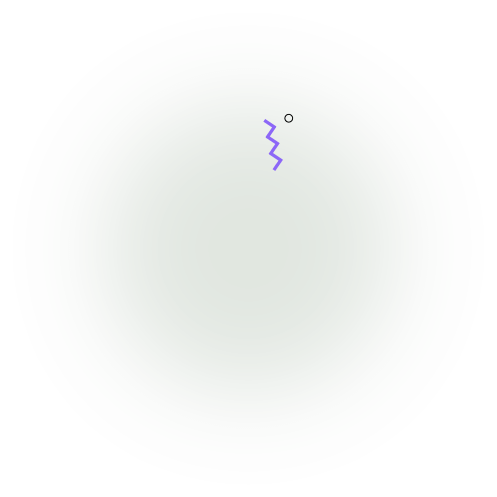 Trends play a vital role when planning the email strategy for the year ahead. What email trend do you think will predominantly dictate the world of email marketing in 2022?
Mrugesh : It will undoubtedly be our focus on data privacy. Be it new legislation and regulation that is changing the way companies collect and leverage data or technological developments addressing email marketing, email marketing will be challenged in 2022. However, email is well-positioned to thrive in 2022. Email marketers have always worked within a regulatory framework that requires compliance with a set of rules. Changes in the data that marketers can leverage for audience targeting will make certain aspects of email marketing more challenging, but the email channel itself has never been more important to consumers and businesses. So, expect email marketers to continue to adapt to changing requirements while delivering impactful and effective campaigns in 2022 successfully.



What changes can we expect in the way we personalize our emails?
Mrugesh : With rules around the collection and use of consumer data becoming more stringent, we will see email marketers focusing more on segmentation, targeting, and personalization. We will make the best use of the data we have in hand to drive more engagement via personalized subject lines, content, send timing, offers, and promotions.
Personalization improves the open rate by 42%
Personalized subject lines up open rates by 26%
Personalization increases the average click-through rate (CTR) by 14%
Personalization increases conversions by 10%
The goal of any email marketing campaign is to generate revenue. And we have learned over the years that the best way to do so is through complete personalization of user experience.
Not doing so can negatively impact the outcome of your campaign. Upon receiving a non-personalized or mistargeted email, 94% of customers report taking at least one of the following actions…
68% automatically delete emails
29% become less willing to buy products
54% unsubscribe from emails
13% visit the website less frequently
45% categorize emails as junk or spam
10% never visit the website again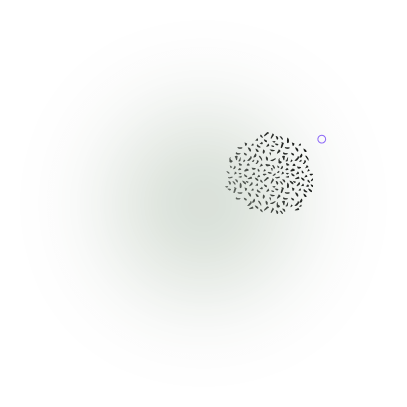 According to Apple Mail Privacy Protection, Apple now pre-loads email data – whether the user has actually opened the email or not. This makes email open rates unreliable. How do you think this will affect the way we analyze campaign performance?
Mrugesh : Open rate, a traditional email marketing metric, will now be used only directionally. This is bound to impact the way we plan and optimize our campaigns, but it can actually be a net positive. Email open data has always been a doubtful metric. Email marketers are now forced to step away from relying on it. There will be other metrics like click-through rates that will gain more importance, more so because it is closely tied to response actions taken by subscribers.


Automation in email is gaining more importance each year. How do you think it will shape the email space in 2022?
Mrugesh : Consistent communication is essential between subscribers and brands, and email marketing automation helps with the same. Automation also gives the customer a sense of control over what they are receiving. Sending relevant emails to each subscriber is a must.
We all know that drip email campaigns perform better than their regular counterparts. So, what are drip email campaigns? It is the launch of a sequence of emails based on specific user actions. Drip campaign emails are more targeted and responsive and not at all overwhelming. Why? Because the information is shared in drips.
"Automated emails get 119% higher click rates as compared to broadcast emails"
01

Use email templates

02

Automate transactional emails

03

Automate your welcome email series

04

Automate email lead nurturing
To send targeted emails, you need to get organized.


And what can you say about artificial intelligence in email? It is spreading its roots slowly and making quite a few processes easy.
Mrugesh : AI has arrived, and you might be surprised to know how far it has already penetrated. You can now find tools to automatically write or rewrite marketing content using performance data. In 2022, we will see marketers testing AI tools to help them write email subject lines, copy, as well as CTAs. These tools are expected to improve campaign performance. AI is undoubtedly all set to optimize content as effectively.



Interactivity in email has always fascinated email marketers. Do you feel interactivity will get its share of publicity and acceptance this year?
Mrugesh : We can expect to see more email campaigns leveraging a wide variety of engaging interactivity, be it polls/surveys, games, forms, etc. – so basically, a form of interactivity within the email that allows users to take action without leaving the email. Such interactivity help to engage the audience as well as reduce the number of steps required to drive any action. As we focus more on performance, interactivity will get escalated importance to optimize campaigns for conversions.




What can you say about the use of user-generated content?
Mrugesh : The content of your email must be focused on your services. However, you should also consider implementing more user-generated content.
The use of user-generated content in your emails also depicts that you are interested in your subscriber's likes and dislikes. How can you use this content? Send out a testimonial email where your happy customers are using your products. Testimonial is also a social proof and indirectly portrays the experience readers can expect if they buy from you.


Focusing all your energies on a single marketing channel may not be the way forward. What approach do you think should email marketers adopt?
Mrugesh : Email, we all know, is still one of the leading marketing channels. But with the advent of social media and other channels, it's most effective when combined with them. Restricting to just one or two channels will limit your opportunities to connect with your prospects and customers. So use email in combination with SMS, social media, and push notifications.
Multichannel marketing may have its advantage, but what we are looking at now is omnichannel marketing. With omnichannel marketing campaigns, you can update and adjust messaging with respect to user action on all platforms in real-time.
So, the need of the hour is that you engage with your audience on the channel of their choice. The content you share is personalized and is in line with where the user is in the customer journey.
Let's take an example. Say someone browses your website and leaves without purchasing. Depending on the channels they use, you can engage with them on maybe Facebook or Instagram exactly with the product /s they viewed on your website. Here's another example- say a user places an order on your app. You will send them a confirmation email with shipment details as well as an SMS.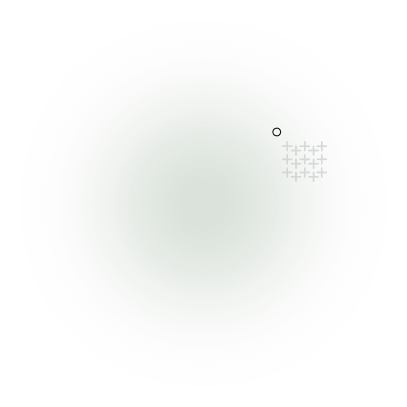 Augmented and virtual reality have always attracted marketers, but many challenges have thrown a spanner in the works. Shall we see any progress on this front?
Mrugesh : AR and VR are two of the most exciting technologies we can look forward to in 2022. These two have many applications for both personal and business settings. While there have been hurdles that still make it challenging for marketers to leverage it in emails, things are changing, and the technology is now becoming more accessible on various devices and operating systems.
As we know, AR is supported in iPhones and iPads. This helps Apple users view AR content directly from the Mail app and other native applications.



Around 15% of the world's population lives with some form of disability. Thus making your emails accessible should be a priority. Your thoughts…
Mrugesh : One essential tip I would give email marketers is to create accessible emails. Most marketers ignore this but trust me; it's worth the investment. You can start with some simple ways – using a large font and creatives that are easy to consume. You can also opt for creating a dark mode for your emails as some readers prefer it as it is easy on the eyes and saves battery life.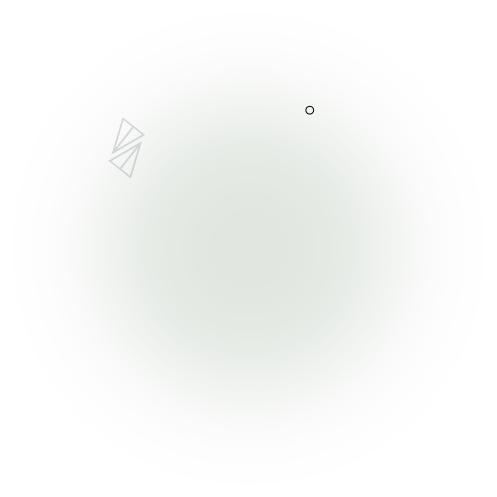 Would you like to share a few tips with the readers to help them keep up with the future of email marketing?
Mrugesh : Yes, I have these 2 tips every email marketer should keep in mind.
Use time-based automation triggers
Apple's changes to privacy will significantly impact the tracking of open rates. If you use the open rate as a trigger for sending follow-up emails, some strategy ramp-up is needed. Sending time-based triggers will keep your campaigns relevant to your audience. Here are some triggers you can set up:
A follow-up email 'x' hours apart from the first email
A birthday email automation triggered by subscriber's birth date
A triggered email when a user interacts with your website
Cart abandonment emails
Time-based triggers are effective because they reach the users at the right time with the right information.
2. Keep your subscribers on top of mind
Remember to keep your subscribers on top of your mind, always. Your aim is to engage them with your brand, so you need to give them what they are looking for; this way, you can deliver the best experience. Consider using GIFs or interactivity or simply change the use of colors in your email, and it can deliver a better experience. A good experience is what drives better conversions, so make sure your subscribers are engaged with your emails, always.
Email marketing is an ever-changing channel, and your subscribers' interests and choices too are constantly changing. So, how do you keep pace with all these changes? By testing your campaigns, you will understand what's working for your audience and what's not. There are various elements you can test to ensure better campaign performance- subject line, CTA copy, CTA color, etc. So, frequently test to get the hang of the changing choices of your audience.
We hope these insights will help you create better emails in 2022- emails that get better engagement as well as conversions for your brand. Happy email marketing!