Table Of Contents
Decoding the basics of an OOO Email
When to schedule an OOO email?
The essential ingredients of a well-written OOO email
Things to Avoid in an OOO Email
10 Examples of Professional OOO Message Templates
3 Unique Ways To Upsell & Cross-sell Your Products In OOO Emailers
3 Humor-Filled OOO Templates To Let Your Customers Know That You Are "Humerus"ly Inclined
Ways To Set Up Automated OOO Replies
Keeping the bad guys away from your OOO messages
Introduction
"I am running away from my responsibilities. And it feels good."
If you are a fan of The Office, you are probably rolling down the aisle with laughter as you remember this quote by Michael Scott (Season 4, Money). So even if you ain't, well, now you are, if not of the series, at least of the quote!
We all need a vacation once in a while, or when the witches come out on their brooms signaling Halloween, and you can smell Christmas in the air. But that does not mean you can skip work forever (unless you have hidden access to the Philosopher's Stone or whatever you touch turns into gold, if that's the case, I, for one, will NOT be shaking your hand!).
When you finally book those plane tickets, get a hotel upgrade, and are ready to kiss your office chair goodbye for a "fixed" duration, you need to let people (colleagues, bosses, prospects, leads, customers, etc., your wife too but that's a personal choice) know that you will not be able to respond to their emails and pander to their requests as quickly as you can when you are in office.
There is a way around this as well, and it has a separate fanbase altogether. Ladies & gentlemen, put your eyeballs together (ok, you are squinting now!) as we present an all-in-one guide for writing awesome out-of-office emails that spare you the hate, get the job done (by someone else), and when you come back you have a whole host of emails expecting action (that's something we still can't help you with!). So let's set the ball rolling!
Decoding the basics of an OOO Email
Whether you are a globetrotting influencer who keeps getting emails for collaborations or a corporate worker who sifts through numerous "urgent" emails in the course of a day, you know the importance of maintaining the workflow.
Even in your absence, the show must go on; this is precisely what vacation out-of-office messages help you accomplish. A simple out-of-office message lets the person trying to get in touch with you know that you won't be available to address their concerns for a fixed time period and that they may reach out to a colleague who is filling out for you (remember to seek their permission), also not to harbor unrealistic expectations of you answering concerns as soon as you get back on your desk. Yes, we feel you; a holiday hangover is real, and being buried under tons of workload on the first day of return is akin to being thrown into the deep side of the pool without a float.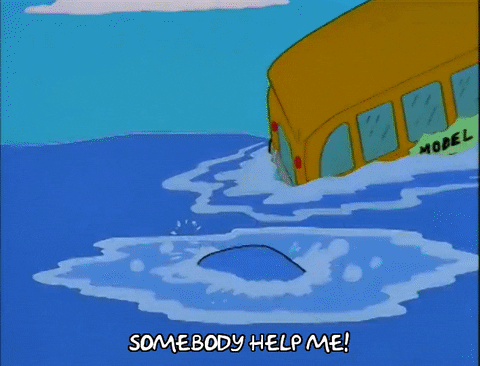 When you have an out-of-office automatic reply scheduled before you log off for the vacation, you can actually sit back and relax, knowing that everything on the work front is taken care of and that your brand will not suffer from a lack of instant engagement. We have nailed the work-life balance, eh?!
When to schedule an OOO email?
Gen Z kids might have moved on to Instagram DMs as their preferred mode of communication; however, millennials and Gen Xers still swear by the power of emails. And, it is still considered proper work etiquette to communicate essential details of your work schedule and availability via email to clients and colleagues.
Thus, whether you plan to skip work for a week during the holiday season or even if you are going to be out for the day to attend a field event or a conference, you need to schedule an "I am currently out of the office" email.
You might conjecture at this point that you have already announced your leave of absence in the office during lunch break; well, guess what? People tend to forget.
The following are instances of situations when you can consider scheduling a professional out-of-office message,
Planned vacations
Unforeseen personal engagements or emergencies
Maternity or paternity leave
A mental health raincheck day (yes, it's important and perfectly reasonable!)
Professional sabbatical
Doctor's appointment
Attending workshops, conferences, or professional meetings
When people send an email, they usually expect quick replies and super-fast solutions to their concerns. For example, a well-crafted auto-reply out-of-office email message lets them know that you ain't available at the moment or for a fixed period of time to address their concerns; however, they can expect a reply at a certain point according to your schedule or if they need urgent redressal, they may contact another person (duly mentioned) by email.
We will help you with this and more in the following sections.
The essential ingredients of a well-written OOO email
Now that we are familiar with the concept and purpose of scheduling out-of-office email messages, let's have a bird's eye look at the intricacies of what makes for a good, informative, and best out-of-office message.
Renders clear-cut instructions on who to reach out to in case of time–sensitive queries.
Eliminates unnecessary thoughts on the part of the clients or colleagues regarding you purposefully ignoring their messages (tell them that you care and will revert soon.)
It sets the record straight on when you will be back at your desk solving queries and concerns like a pro!
Also, remember to deploy mobile-responsive email templates that are optimized for mobile screens.
The framework is clear. Now let's delve into the spadework of knitting together the basic ingredients of a killer out-of-office response.
1. An amicable and professional-sounding greeting: Well, this may sound like a no-brainer, but it's super important, so worth re-iterating. You could try something like, "Hello, thank you for reaching out!".

2. Exact dates of your unavailability: The whole purpose of writing an out-of-office email is to let the person on the other end know about the specific dates when they will not be getting answers from you via email or phone. Be crystal clear when addressing this aspect of the email.
"From the dusk of 5th of May 2023 till the dawn of 7th of May 2023, I will be away from my office desk. Therefore I will not be able to maintain any correspondence during the stipulated time period.
3. The expected date of response to emails: While you have clearly enlisted your days of unavailability, it is equally courteous to let the mailer know when you will be able to revert to their email.
"On the 8th of May, 2023, I shall resume my work duties and address all your concerns in the order of their receipt."
This seemingly little yet significant step lets the correspondent know when they can expect to hear from you and also takes the pressure off your shoulders to respond to each email immediately as you get back to work. You buy yourself some time that way. So, it's a pretty win-win situation.
4. The digits and details of an alternate coworker who might be filling in for you: If you are lucky enough to have someone cover your shift when you are out of the office, count your blessings! And then let the recipient know the kind person's name and contact details. But yes, please be extremely sure that the person you mentioned in the email has actually agreed to cover for you and that you were not dreaming about the whole scenario, pinch yourself twice, we say! 😉
"In case of emergencies or issues that require urgent redressal, please get in touch with my co-worker Ms. XYZ (email id ~…, phone number ~…)."
5. Set out workflows for commonly performed or pre-scheduled tasks: If there are recurrent tasks or deliverables expected from you on a fixed basis, and you know that your colleagues or clients could possibly be requiring the same, then it's best to direct them to a person who will be equipped to hand them out in your absence.
"If you are reaching out for this month's data report on sales, Ms. XYZ will have it ready for you! (Insert contact details)
6. The reason behind your absence: The jury is divided on this one. However, it is entirely your call. If you can access your email in good network areas, let your recipients know they may expect delayed responses since you are on a business trip.
"I will be traveling on red-eye flights across time zones; therefore, I will be able to check my inbox erratically, so please bear with me on the delayed responses. Thank you."
Things to Avoid in an OOO Email
We know what goes into a well-brewed out-of-office email. Let's also get digging on all the grub that does not make the cut. So here's a lowdown on words and phrases to steer clear of while drafting your bespoke out-of-office reply.
1. Stay politely professional and to the point and refrain from divulging unnecessary details: The whole point of the email is to inform your correspondents of your scheduled unavailability and the due course of action in your absence. Anything that does not fit in the needful can be done away with. The occasional sensible, non-inciting humor is acceptable; however, before you hit send, think whether it will sit well with your boss!
2. Saying or hinting that you will start responding to all your emails on your scheduled day of arrival: This could be akin to digging your own grave. Refrain from setting unrealistic expectations. Let them know that you will be handling correspondence on the basis of urgency, priority, or date of receipt. That way, you are gentler on yourself and get tasks done in a manner of priority.
3. Delegating your scheduled tasks or customers to a fellow coworker without their prior permission or intimation: This could not only make you quite unpopular in the lunch arena but also trigger mistrust in your clients and coworkers alike. In simple terms, if you are deploying your tasks to a colleague in your absence, ensure that you have their consent for the same.
We are now familiar with the death knells and bloopers of out-of-office templates, so let's switch gears to out-of-office message examples that get the job done.
10 Examples of Professional OOO Message Templates
Though humor is the spice of life, it's best to reel it in if it doesn't sit well with your company culture. It is not advisable to make your coworkers feel bad about their working in while you party your rump off in Iibiza. You never know when you might become the 'hot" topic of discussion in water cooler rendezvous!
1. Simple out-of-office message sans the drama:
In the example that you see attached, the simplicity and crispness of the email get the message across in a no-nonsense approach, minus any frills.

2. Holiday season OOO message template:
When you can smell the snow and the apple pies, you know that the festive cheer and the good times are near. This also means that you will have to let your prospective correspondents know that you will be sitting with your family under the Christmas tree, unwrapping presents instead of swiveling round and round in your office chair. Here's an example of what a holiday out-of-office email message can look like.
3. Vacation out-of-office message:
Ask anyone bitten by the wanderlust bug as to what motivates them to go to work, and they would promptly say the cash to pay the travel bills! Let's face it; everyone likes to let their hair down once in a while (we are all just houseplants with more complicated emotions!) When you finally get those leaves approved, bags packed, and your manager satiated with no work backlogs, you still need to let your team members and clients know about your absence.
4. An out-of-office message citing maternity/paternity leave:
Having a baby can be a life-altering experience and one that will probably influence all your future personal and professional decisions. This event in the journey of your life will require you to take a break and focus on changing diapers and warming formula bottles; therefore, you will require time off work. An out-of-office email tailored to suit the occasion can let your colleagues and customers know that you will be back at your workstation, albeit after a scheduled period of time.
5. Company event out-of-office message:
Every company that is dedicated to their employees' growth will conduct events featuring value-adding discourses every now and then. This translates into employees taking time off their work desks, necessitating the need to schedule out-of-office emails to that effect. Here's an example of a company taking a day off for voting.
6. Sick leave out of office email:
Every now and then, someone tends to catch the flu, and then the virus takes a good round of everyone in the vicinity. So if you are the latest receiver of the not-so-welcome guest, you will probably be staying in, drinking up fluids, and fixing appointments with the doc. But before you call in sick from work, it's good work etiquette to let your coworkers and clients know that you will be taking a raincheck.
7. Conference out-of-office message:
With great corporate journeys come a repertoire of business conferences. Attending conferences will require attendees to inform their colleagues, team members, and prospective leads about their inability to respond immediately to mail correspondences.
8. Business excursion out-of-office emails:
Business trips culminate in expanding horizons and an enhanced worldview. If you have an upcoming business trip, that's awesome! However, informing your network about your unavailability for a fixed period of time will help you focus on the tasks and learnings at hand.
9. Intra/Internal out-of-office response:
In some instances, you might want to draft separate OOO emails for your internal coworkers' group and a different one for external networks. Some email service providers offer options to draft auto out-of-office email templates for internal office groups and a separate one for external collaborators.
10. Short-term OOO/BRB emails:
With the remote and hybrid work culture catching up globally, stepping out for a short period of time to attend to chores has become a routine occurrence. When you plan to step out for a bit to pay those bills or for a caffeine break maybe, it is recommended to inform your teammates of your scheduled unavailability for that short period.
3 Unique Ways To Upsell & Cross-sell Your Products In OOO Emailers
Who said your OOO emails only have to be about intimation regarding your leave of absence? You can also use them subtly as a means to introduce crazy deals on cool new products or deliver upgrades on existing services. Feel free to get creative!
1. Introduce Black Friday deals that your subscribers can enjoy in your absence:
Once Thanksgiving is done and dusted, Black Friday is in the offing and it is always a great idea to dole out offers and discounts around this occasion. Here's an example of how you can go about this in your OOO email
2. Offer lead magnets:
When you give value to your customers, you build brand loyalty. Try slipping in quizzes, newsletters, whitepapers, free ebooks, or anything that you feel will add value to your recipients' life. Incorporating these lead magnets lets your customers know that you genuinely value their presence, even in your absence.
3. Upsell your products or services:
If you feel your customers might reach out to you regarding a particular product or service, offer more value to them in the form of an upgrade on an existing service. Even in your absence, you will have them scrolling through your website, exploring upgraded packages.
Sounds awesome? Well, it is!
3 Humor-Filled OOO Templates To Let Your Customers Know That You Are "Humerus"ly Inclined
While the jury stands divided on this one, well-timed and well-worded humor can have the right effect on the right audience. However, it's always better to stay conscious of how your humor might be received and if it bodes well with your company culture. Just ensure not to rub people up the long way and you might just end up with a brilliant OOO email that does the job and lightens up the environment!
Here are some instances where you can carefully inject humor into your OOO templates;
1. Off to seek nirvana and peace and eat cake:
If you are planning to go on a well-deserved vacation or even workation, here's what you could try penning down.
Subject line: Plugged out of wifi, connecting with inner peace
Hi,
Thank you for reaching out! As we speak, I will probably be maneuvering my way around the Himalayas, soaking in the beauty.
If I ain't too drunk on it, and if I find a good network connection, I might be able to answer emails. In case that doesn't happen, I recommend you kindly contact Susie (insert email id); she should be able to help you with any immediate concerns.
I will be getting back to the "plain" life on the 23rd of April, 2023. Till then,
Ciao!
2. Get a pet to respond (well, not really!):
If you are a cat or a dog parent or even mom/dad to a hamster, feel free to get creative with the "animal" instinct. You could try something that goes like this;
Subject line: Pawpaw OOO taking me to the vet!
Hi,
I am Jeremy, John's retriever. Under his tight work schedule, he conveniently forgot that I needed to go for my half-yearly doggo checkup.
He is a fantastic pawpaw otherwise! He will be back at his workstation by tomorrow.
Till then,
Bow wow!
3. Insert meme references from pop culture:
It's a fact that all of us love memes! Send them on a Monday morning, and we can do away with that anxiety pill. Whether you are a F.R.I.E.N.D.S. or a Game of Thrones fan, set the funny bone tickling with swagger.
Subject line: We were on a BREAK!
Hi!
Before you go all Rachel on me, let me Ross it out. My team and I will be out of the office this coming Wednesday, so please don't tell me that you didn't KNOW!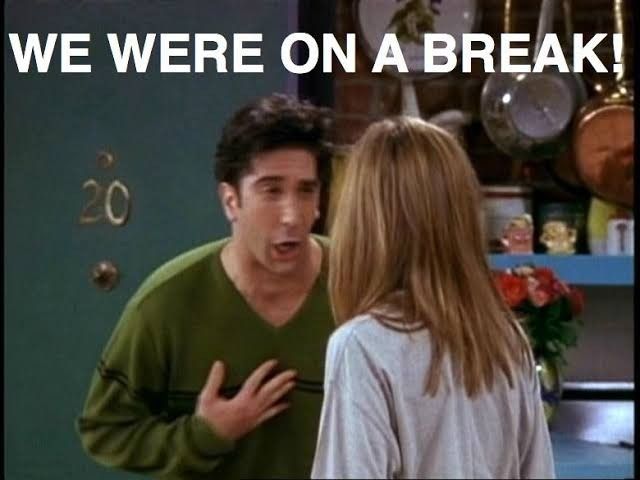 We know you know that we know!
So see you Thursday!
Ciao!
We know you enjoyed reading them as much as we liked writing them! You know people will have fun receiving them, so weigh out your options and get cracking on that perfect, light-hearted out-of-office email to sail through all your vacays without worrying about the work front.
Ways To Set Up Automated OOO Replies
We are now quite familiar with the importance of OOO emails and also, fun as well as professional ways to write them. Let's now move toward how to set up out-of-office automatic replies on Outlook, Gmail, Slack, and MS Teams!
1. DIY tips on setting up OOO autoresponders on Gmail:
Everybody loves Google Workspace, and so do we! So here's how you can go about setting up out-of-office email messages on Gmail.
Locate the Settings icon on the top right corner of Gmail, and proceed toward "See all Settings."
Fill in the circular button next to "Vacation Responder On."
Enter all the details like the first day, last day of vacation, subject line, and a simple yet professional OOO email message.
Select the audience for your email.
Click on "Save Changes," and your autoresponder email is set!
Once you are back to work, you can turn off the Vacation Responder in a similar manner or select "End now" and resume scheduled correspondence.

2. Setting up out-of-office emailers in Outlook
Choose the "File" option, then select "Automatic Replies."
Check the "Send automatic replies" option
Fill in the required time range (if applicable)
Make the choice between "Inside My Organization" and "Outside My Organization."
Fill in the emailer content in the text box.
Select "OK"
3. Enabling OOO messages on Microsoft Teams:
Locate the "Set status message" below the profile picture on top of the Teams window.
Choose the "Schedule out of office" option in the pop-up menu.
In the out-of-office message window, type in your email content and switch on the toggle button near "Turn on automatic replies"
Set the data range on the time period
If you choose to send automatic replies to people outside your organization, you can do that as well by selecting "Send replies outside my organization."
Don't forget to hit "Save" once done!
4. Scheduling out-of-office messages on Slack:
If Slack is your preferred tool for work-based communication, we have got you covered. Here's how you can schedule OOO messages on Slack replete with emojis (because why not?!)
Select your profile picture towards the top right of your Slack window.
Select "Update your status," fill in your custom message and set your message timing
You can also get creative with emojis!
5. Enabling OOO messages on Skype:
If Skype's your thing, we can help you with that as well!
Click on the status tab next to your profile picture.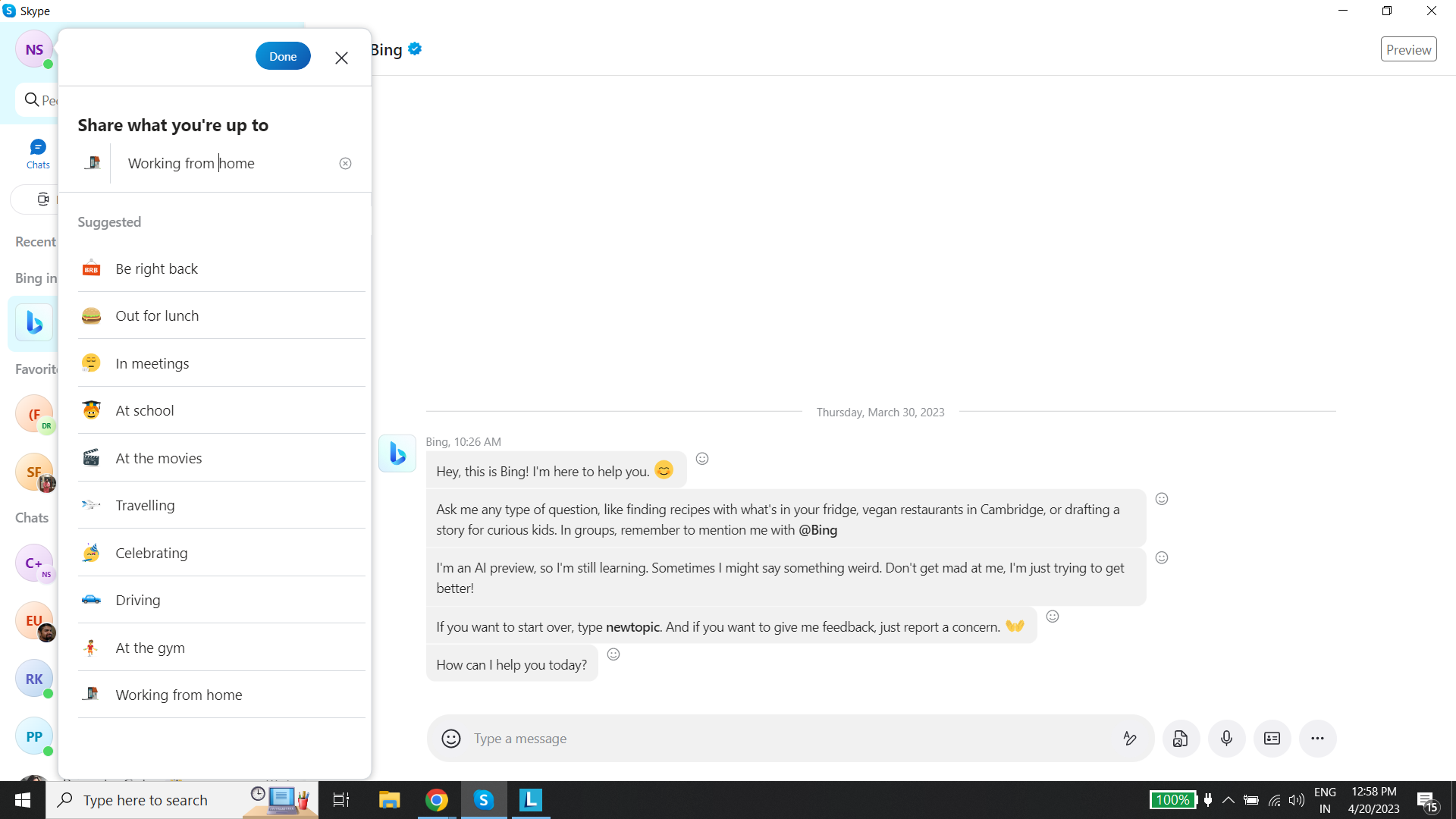 Type in your customized message in the box. Hit "Done"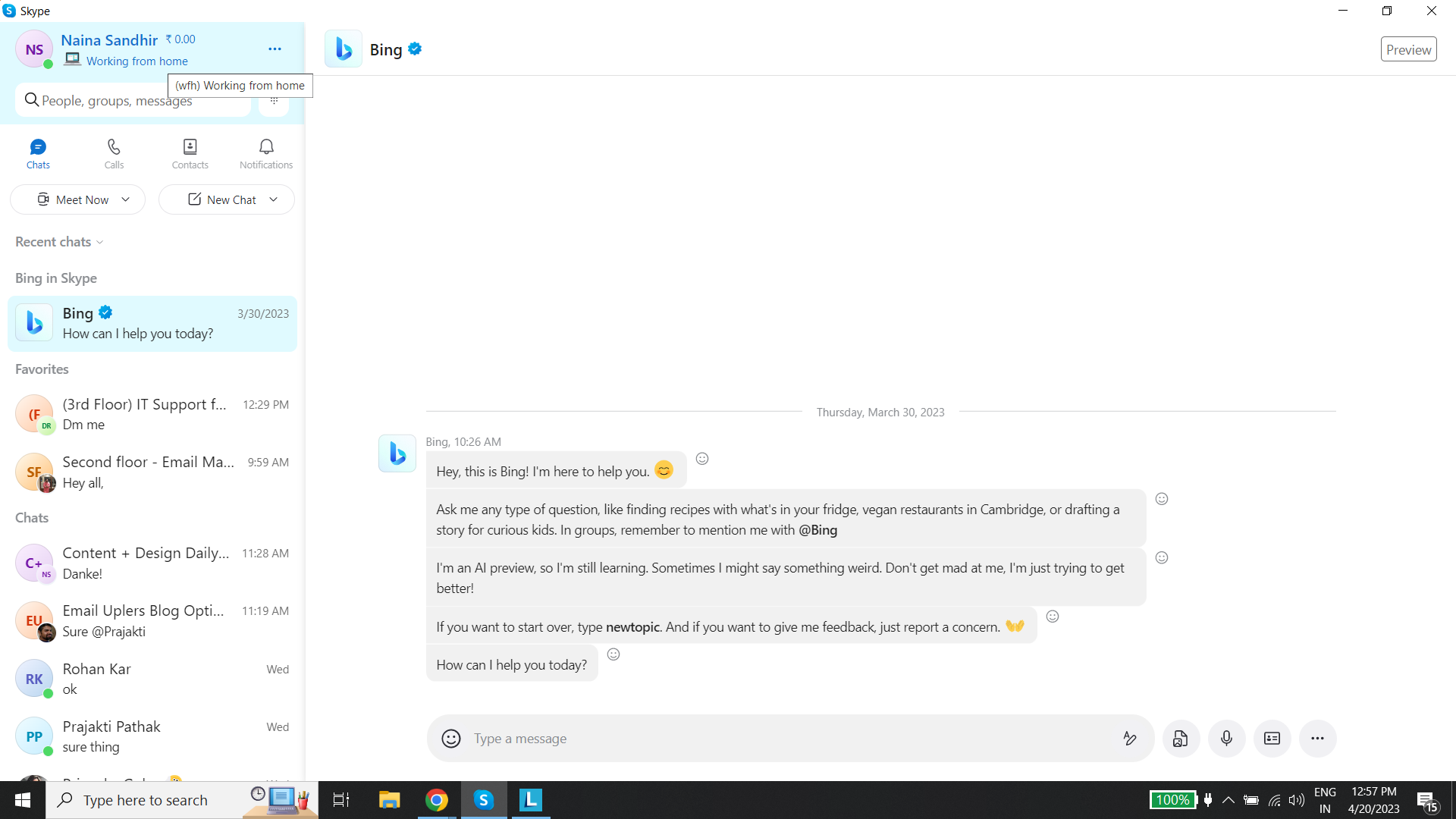 When you get back to your desk, please remember to mention your availability.
Keeping the bad guys away from your OOO messages
Cybersecurity is a legitimate threat with social engineering attacks getting more common by the day. An out-of-office email can reveal a whole lot about your current location (if you choose to divulge that), your office designation, and the fact that your home will be an easy target since you are away.
Here's what you can do to protect social identity thefts and prevent giving away too much information to absolute strangers who have no business whatsoever to be prying into your life.
Choose to use the safety of the word "unavailable" instead of giving out the exact location of where you may be during your absence from work.
Try altering the setting in your email platform to send OOO emails only to registered domain users.
Refrain from sharing your phone numbers or other email ids. Let them know that you will be monitoring your inbox from time to time.
Better security begins with you being more proactive about the information you choose to share online. You could also try professional email campaign management services for having everything looked into. So choose wisely.
Summary
Phew! On that note, we would like to believe that we have covered major sections of all one may need to know regarding crafting and scheduling the best out-of-office messages. Got any doubts or feedback to share? Or would you like some professional help with scheduling your automated email campaigns? We are all ears and eager to help. Contact us to know more, or maybe just say hi! 🙂